James Gunn Dispels Myth That DC and Marvel Are Bitter Nemeses
On Instagram, "The Suicide Squad" director James Gunn said that Kevin Feige visited the film's set and that there is no feud between DC and Marvel.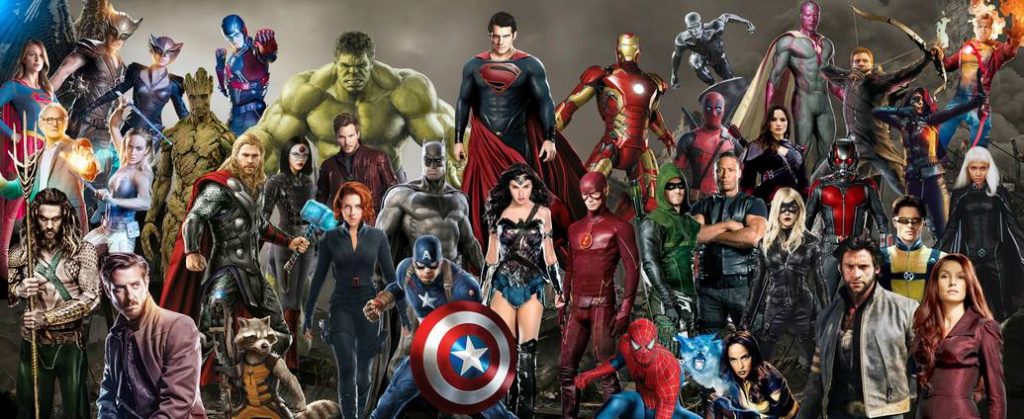 If you know even a little about comic book history, you know that DC and Marvel–the two most successful comic publishers–have been rivals for a very long time. The two have been rather competitive, even allegedly "copying" each other's original superheroes in the past. Then, in 2008, the wildly successful Iron Man was released, jump-starting a kind of cinematic universe "arms" race between DC and Marvel that fans have observed with a keen interest.
However, the relationship between DC and Marvel isn't vitriolic, as most would assume–at least, according to The Suicide Squad director James Gunn. And he should know, as he's now directed films for both: Guardians of the Galaxy and Guardians of the Galaxy Vol. 2 for Marvel and The Suicide Squad for DC (expected August 2021). Gunn is also working on Guardians of the Galaxy Vol. 3, release date currently unknown.
On Instagram, Gunn posted several pictures to commemorate The Suicide Squad cast's table read from a year ago. In the comments, a fan asked how Marvel dealt with Gunn's agreement to direct a film for DC. Gunn replied:
"I told Kevin Feige before I took the job and he was very cool and supportive as he always is. He just wanted me to make a good movie. He and Lou D'Esposito even came to visit the set and watched us shoot. There isn't the enmity behind the scenes like there is in the fan community."
Gunn is not the first director to cross between DC and Marvel's cinematic universes. Joss Whedon, who wrote and directed Marvel's The Avengers and Avengers: Age of Ultron and created the Agents of S.H.I.E.L.D. TV series, has his own history with DC. Whedon infamously filled in for Zack Snyder on 2017's Justice League when Snyder had to step down from directing due to a family tragedy. (Unfortunately, Whedon's work on the film was not well received.)
Now knowing that DC and Marvel's rivalry has more of a friendly nature behind the scenes, fans may wonder whether the two might collaborate in some regard in the future. However, the DCEU is currently picking up steam, so DC may be inclined to hang onto their lead!
What are your thoughts on the DC/Marvel rivalry? Do the fans bear sole responsibility for any toxicity between the communities? Should DC and Marvel ever collaborate, or is a little competition good for everyone? Let us know in the comments below!