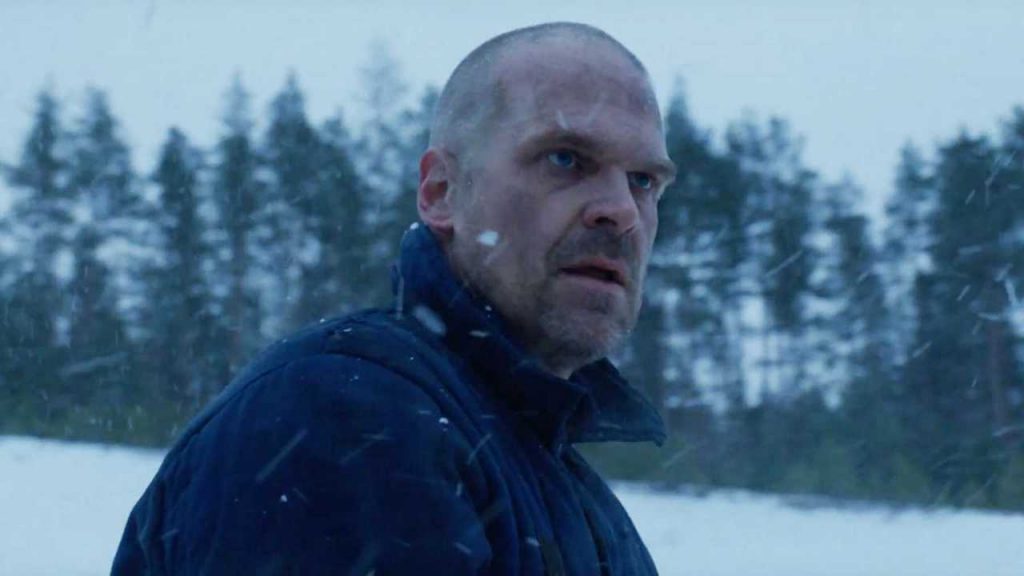 In an interview with Total Film per Gamesradar, actor David Harbour spoke about how he always knew his Stranger Things character, Jim Hopper, would return for season 4, and compared the character's arc in the new season to that of Gandalf from the Lord of the Rings trilogy.
Season 3 of the acclaimed Netflix series left fans speculating Hopper's future, as he seemingly met his demise when the Russians' portal to the Upside Down exploded. The post credits scene for the season teased an American in captivity in Russia, who many assumed was Hopper. The theory was later confirmed by a season 4 teaser released in February.
While Hopper's return was uncertain until this teaser was posted, Harbour revealed he always knew season 3 would not be the last we see of the Hawkins chief of police. "I knew. We knew. We had talked about it. I just wanted to preserve the fantasy for everyone," said Harbour in the Total Film interview. The actor also spoke about the future of the series, and how the show's creators, the Duffer Brothers, have planned out the timeline for the series, including Hopper's capture.
"I'm very close to the Duffer brothers, and I know where the story's going, and I've known from the get-go. And I think that's been the great thing about this story. In terms of Stranger Things, you'll be able to look back at season one and see a lot of things that happen further down the line that relate to that."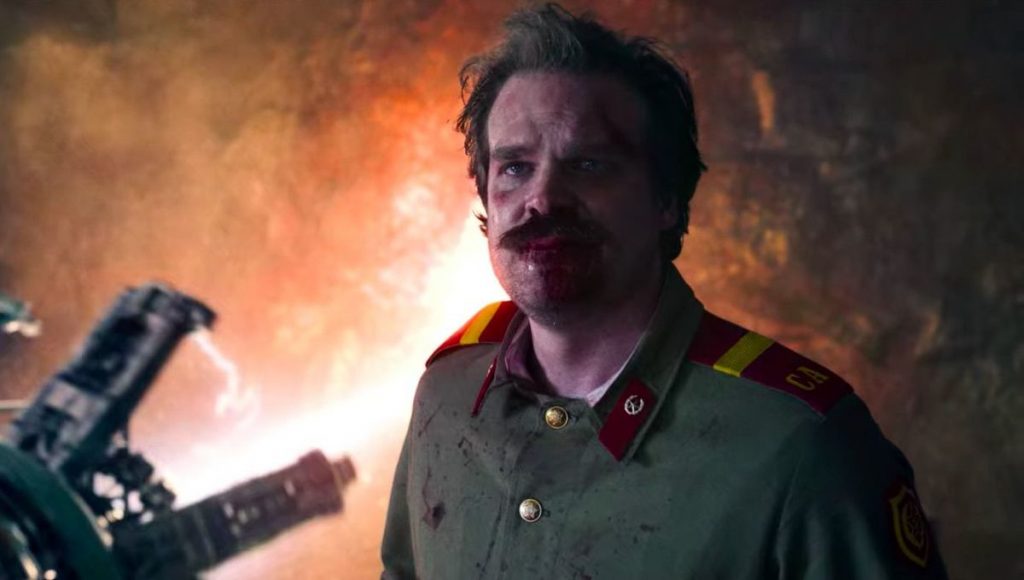 Expanding on the next part of Hopper's character arc in the coming season, Harbour drew a parallel to Gandalf from Lord of the Rings, and how the wizard had to be "resurrected" as Gandalf the White.
"[The Duffers and I] were always interested in that idea of the Gandalf resurrection – Gandalf the Grey who fights the Balrog and then becomes Gandalf the White. It's the idea of the resurrection of the character. And mythologically, Hopper, in a sense, had to change. I mean, you couldn't go on the way he was going on. He has to resurrect in some way. So it was a great opportunity to do that. So we'll see a very different guy going forwards. The same guy but in a different vein."
We don't know what changes the character will go through as a prisoner, and unfortunately, we will have to wait a while to find out, as Stranger Things season 4 isn't set to release until 2021. Until then, fans can rewatch seasons 1-3, available on Netflix.