Alan Ritchson Cast as "Jack Reacher" for Upcoming Amazon TV Series
Alan Ritchson has just been cast as the title character for the "Jack Reacher" tv series from Amazon Studios. Partnering with Paramount TV Studios and Skydance Television, the series is said to be much closer approach to the original source material than the Tom Cruise lead films.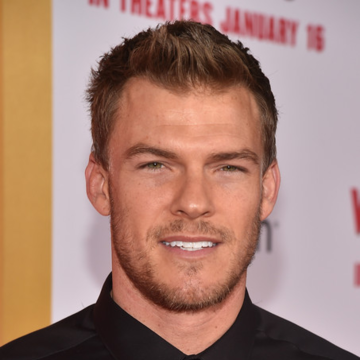 It looks like Amazon Studios has finally found their Jack Reacher, and it's non-other than Alan Ritchson. The guy has practically been playing unstoppable superhero types his whole career so why not make the shift over to badass U.S. army veteran investigator who can't stay out of his own way?
In the books, Jack Reacher is suppose to be a six-foot-five, 220 plus pound veteran on the hunt for injustice. The recent big budget franchise with five-foot-five actor Tom Cruise left a lot to the imagination. The streaming series will primarily focus solely on the first novel of the series "The Killing Floor". Production is set to begin in Georgia with Nick Santora (The Fugitive, Prison Break) onboard as show runner, writer and executive producer. No timeline for when production will begin was given.
Alan Ritchson being cast as the title character is no surprise seeing all the heroic roles he's dawned in the past. Some of these roles include his current gig on the DC Universe streaming series Titans as Hank Hall aka Hawk. Ritchson also had a recurring role as Arthur Curry aka Aquaman on the hit CW series Smallville, which could be credited for being the reason superhero tv shows took off. Other roles include voicing Raphael in the live action Teenage Mutant Ninja Turtles films, Gloss in The Hunger Games: Catching Fire and most recently as Butchie in Ghosts of War. You may also know him in his most famously absurd role as macho-idiot Thad in the raunchy comedy series Blue Mountain State.
Ritchson as Aquaman aka Arthur Curry on Smallville and Hank Hill aka Hawk on Titans (2020).
Ritchson as Thad Castle in Blue Mountain State (2011) and on set in full motion capture for Teenage Mutant Ninja Turtles (2014)
The show will have absolutely no connection to the Jack Reacher film series starring Tom Cruise but instead will focus on remaining closer to the source material. The original Jack Reacher books were written by Lee Child, the first in the series being published back in 1997. The action/adventure series quickly became an international sensation that warranted a film series. Alas, the two films that were finally produced did not live up to fans expectations. They're by no means badly made, just not anything we haven't seen before.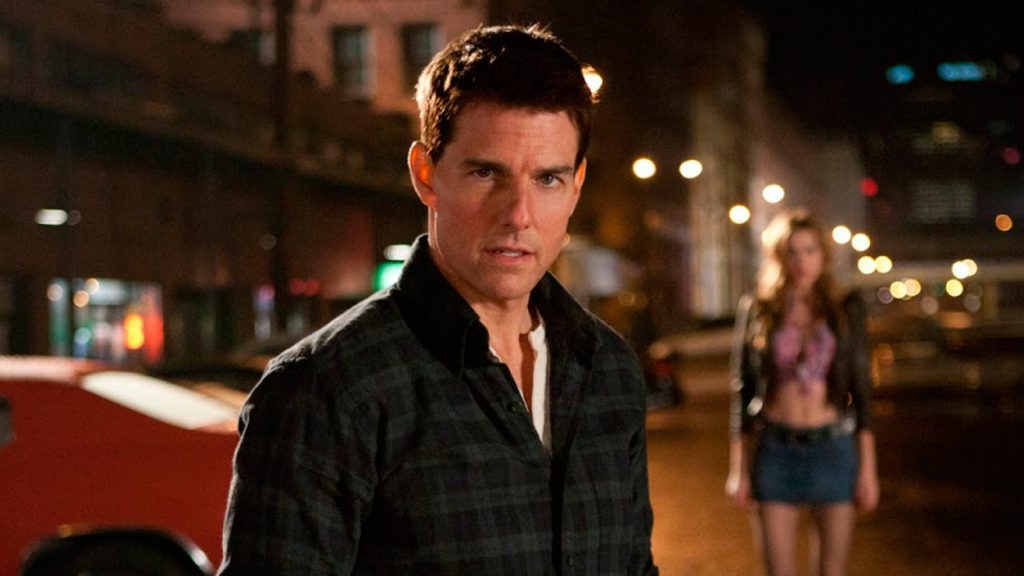 Child will be an executive producer along with Christopher McQuarrie, Don Granger, Scott Sullivan and Marcy Ross. Skydance Studios, who have an exclusive deal with Santora will also have David Ellison and Dana Goldberg on as additional executive producers. Carolyn Harris will oversee the series that's being made under Skydance Television, a partner of Amazon Studios and Paramount TV studios
It was a no brainer that Amazon partnered with Paramount TV Studios and Skydance Studios to produce the show after the success they've had with another action/adventure series, Jack Ryan. The series stares John Krasinski as the title character and will be entering it's third season in 2021.
How do you feel about this casting for Jack Reacher? Have you seen Ritchson in anything before? Thoughts on him as an actor? Let us know in the comments below!
Source: deadline.com