Zack Snyder's "300" Is Being Re-Released in 4K Ultra HD
The 300 4K UHD is available for pre-order through Amazon for $27.99. Releasing on October 6, 2020.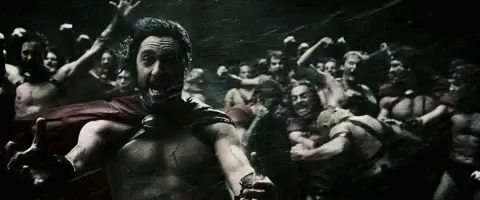 Zack Snyder's 300 is getting a re-release later this year with a 4K UHD release with a ton of extras. 300 was one of the biggest theatrical releases in the 2000's. The movie was stunningly beautiful over a decade ago, and now it will look better than ever.
300 follows King Leonidas of Sparta and his 300 men in a fight to hold off a Persian invasion at Thermopylae in 480 B.C. The film had stunning visuals and fight scenes that made it an instant hit with fans, grossing $456.1 million in the United States box office.
This new edition of the film contains over three hours of content. Among the special features are 12 webisodes diving deeper then ever before into into the film from behind the scenes.
There are even going to be additional special features like "The Frank Miller Tapes," "Preparing for the Battle: The Original Test Footage," and deleted scenes that have introductions from Zack Snyder himself.
Included in the release will be the director's commentary with Snyder, co-writer Kurt Johnstad, and director of photography Larry Fong.
The 2006 epic directed by Snyder stars Gerard Butler, Lena Headey, Dominic West, and David Wenham. 300 was also the major film debut of now-household name in Michael Fassbender.
The 300 4K UHD is available for pre-order through Amazon for $27.99. Fans will have to wait until October 6, 2020 to experience the film for the first time in 4K.
Source: gamespot.com