[TCN's Fictional Bands] Sex Bob-Omb from "Scott Pilgrim vs. The World"
TCN's newest series takes a look at fictional bands from film and television and rates their music both in and out of the fictional context, starting with the one and only Sex Bob-Omb from Scott Pilgrim.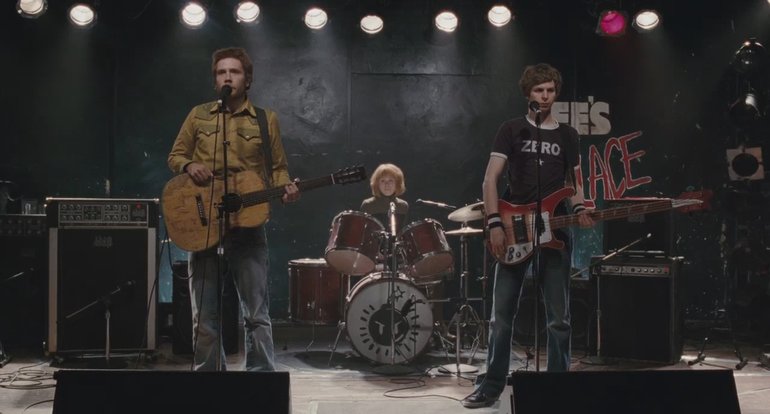 Scott Pilgrim vs. The World is an utterly iconic film within the various nerd communities. The film's editing, pacing, and cinematography hold up among the greats, which combined with its deep understanding of comic book and video game culture, makes for a fan-favorite film lasting for years to come. However, one key aspect of the film that may be overlooked is its killer soundtrack comprised of original music. Scott's band Sex Bob-Omb is a key component for the film's narrative, as well as the general atmosphere. Scott's main passion is to pursue is rockstar dreams, along with fellow band members Steven Stills, Kim Pine, and on occasion, Young Neil, and the film follows them as they compete in G-Man's Battle of the Bands.
"We are Sex Bob-Omb and we're here to make you think about death and get sad and stuff!"

Intro to "Threshold"
Sex Bob-Omb's sound appears to be influenced by The Smashing Pumpkins, The Black Lips, and even elements of Neutral Milk Hotel. However, the most obvious influence for this fictional band's sound comes from musician and writer Beck, who in fact worked on the music of Scott Pilgrim.
Performed by the actors playing the band themselves, Allison Pill (Kim Pine), Mark Webber (Stephen Stills), and of course Michael Cera (Scott Pilgrim) learned to play their respective instruments specifically for the film, and can be heard on the film's official OST! However, Cera, who was already a relatively accomplished bass player in his own right, had to unlearn some of his talents so the band's subpar sound would make sense.
"Garbage Truck"
"Garbage Truck" feels like the perfect combination of raw garage band energy and light indie-folk as it merges Overdrive guitar licks and grungy vocals with a deceptively beautiful love song. With clear influence from Soundgarden and other grunge icons, "Garbage Truck" feels like all the best kinds of teen angst rolled up into one sonically charged love song in disguise.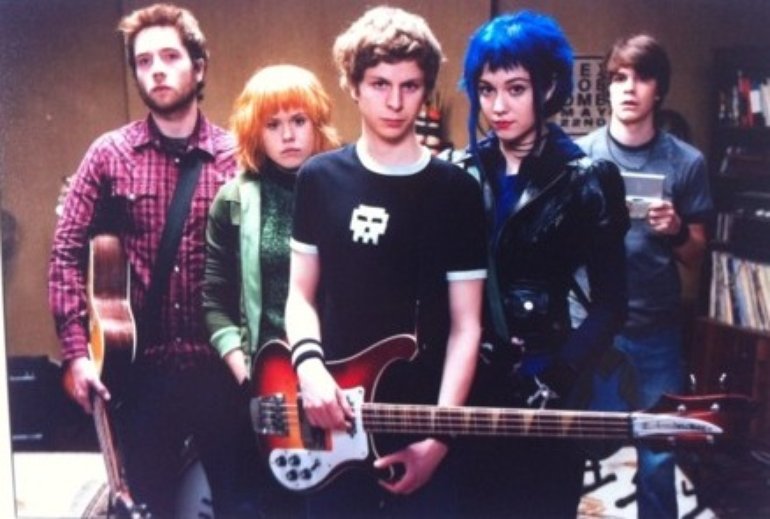 "Threshold"
With a slightly more risque subject matter, "Threshold" explores sexual tension and expression as a young adult. The song itself however, fits exactly within Sex Bob-Omb's established repertoire as a grungy, relentlessly energetic rock number.
"I'm hearing voices, animal noises

The crème de la crème, the feminine abyss

And I'm reaching my threshold

Staring at the truth 'till I'm blind"

"Threshold"
"We Are Sex Bob-Omb"
Serving as the introduction to the film itself, "We Are Sex Bob-Omb" is a representation of what viewers are in for throughout the rest of its runtime. Just like the film, "We Are Sex Bob-Omb" is loud, energetic, iconic, and enthusiastic.
"Laminate the stasis

My-my-my-my serpentine

I got a breathalyzer

And my body's clean"

"We Are Sex Bob-Omb"
Honorable Mention: "Black Sheep" – The Clash at Demonhead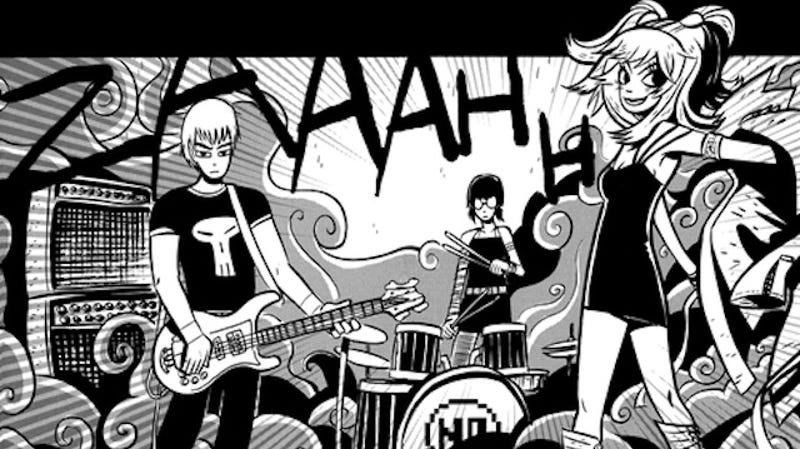 My personal favorite track throughout the film sees Brie Larson, Brandon Routh, and Tennessee Thomas star as The Clash At Demon Head performing Metric's "Black Sheep." The performance itself is stunning, and Larson's vocals merge seamlessly with the band's more pop-rock feel, not to mention the fantastic editing that takes place leading up to the band's performance that solidifies this number as a long-lasting fan favorite.
"Hello again

Friend of a friend, I knew you when

Our common goal was waiting for the world to end"

"Black Sheep" by Metric, performed by The Clash At Demonhead
Standalone Score: A+
With a majority of Sex Bob-Omb's music written by Beck, it's no wonder the soundtrack is so easy to keep on repeat throughout the years since the film's debut. As well as Beck, musicians such as Broken Social Scene, Black Lips, T. Rex, Metric, and many more also contributed their original material to the film.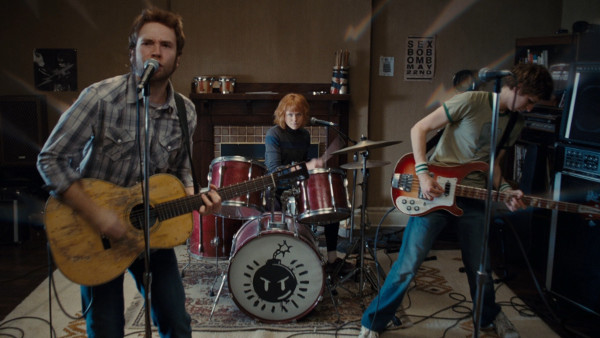 Sex Bob-Omb's original music, is available on the Scott Pilgrim vs. The World soundtrack, which can be found digitally on Spotify, Apple Music and anywhere else online music is available. Check out the Spotify playlist below!