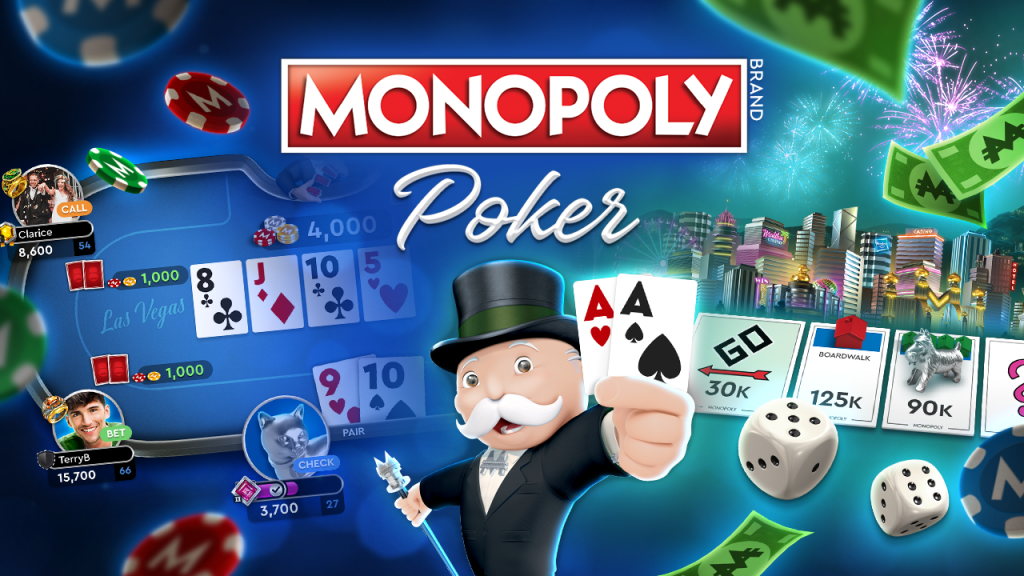 Azerion has announced that MONOPOLY Poker is now available worldwide on the Apple App Store and Google Play Store. MONOPOLY Poker combines the MONOPOLY brand with a fantastic Texas Hold'em game. MONOPOLY Poker is a free-to-play multiplayer game made by Azerion. Azerion has already established themselves as leaders when it comes to making social poker games; adding that MONOPOLY twist can only make for a fun game.
MONOPOLY Poker features three types of Texas Hold'em games you can play. You can either play Cash Games, Sit & Go Tournaments, or you can play super fast Spin & Play rounds. You are also able to claim a free stack of poker chips every four hours so you can play as long as you'd like.
Make it to the top of the leaderboards as you earn Champion Rings while you play in the Sit & Go Tournaments. As you rise in the rankings, the competition will only get more challenging. Hone your poker skills as you play in tournaments to compete for bigger payouts. Head over to Spin & Play to test your luck in to win a huge jackpot. It's important to note that this Texas Hold'em game does not feature any real money or gambling.
Below you can watch the release trailer for MONOPOLY Poker:
MONOPOLY Poker out now on the Apple App Store and Google Play Store