Marvel Studios' Complete Phase 4 Slate (COVID-19 Updated)
Not to be forgotten, here is a look at Marvel Studios Phase 4 slate, as of right now
In the current world of comic book movies, DC Comics has taken over the headlines lately with their massive fan event, DC FanDome. The 24-hour event took place this past Saturday and gave fans exclusive first looks at their upcoming content. DC's main competitor, Marvel Studios, has been eerily quiet recently as the studio has had to completely remake their release schedule due to the COVID-19 pandemic.
Marvel's Phase 3 ended with Spider-Man: Far From Home, which served as an epilogue for Avengers: Endgame, that concluded the Infinity Saga and featured the departure of Marvel Cinematic Universe mainstays like Robert Downey Jr.'s Iron Man and Chris Evans' Captain America. Although it marked the end of an era, it is far from the end of the MCU. Marvel's Phase 4 was officially announced out at San Diego Comic-Con in 2019, unveiling a bevy of upcoming movies and TV shows. The good news is that Marvel has begun to restart production on nearly every property that they were filming before the COVID-19 shutdown. With some intriguing new additions to the MCU, lets take an updated look at everything coming from Marvel's Phase 4:

The Falcon and the Winter Soldier – TBD
This is the first Marvel Studios show developed for Disney's streaming service, Disney+. It picks up directly after the events of Avengers: Endgame, and follows Anthony Mackie's Sam Wilson AKA The Falcon and Sebastian Stan's Bucky Barnes AKA The Winter Soldier in a series of action-filled adventures. Daniel Brühl will return as the villain Baron Zemo who was last seen in custody at the conclusion of Captain America: Civil War. We will most likely see Sam Wilson struggle with officially taking over as the new Captain America, as the government has appointed their own Captain America, Wyatt Russell's John Walker / US Agent.

The series was originally slated to release this August, but COVID-19 had other plans. Production has resumed with no official release date announced yet.
Black Widow – November 6th, 2020

The first Phase 4 Marvel movie to feel the consequences of the COVID-19 pandemic is Black Widow. Even though the fan favorite Avenger was killed off in Endgame, she is getting a solo movie of her own. A prequel to the current timeline, the events of the film take place between Captain America: Civil War and Avengers: Infinity War. The plot focus will be on Natasha , who is on the run, reuniting with her Russian family to take down the mysterious Taskmaster.
Joining Scarlett Johansson is David Harbour as Alexei AKA The Red Guardian, Florence Pugh as Yelena, O-T Fagbenle as Mason, and Rachel Weisz as Melina.

While the film was originally slated for a May release, Marvel shifted Black Widow's release date to November 6th, 2020.
WandaVision – December 2020
Marvel's second Disney+ series has garnered a lot of buzz with most people involved in the series sharing the same sentiment: get ready to get weird. The series will see Paul Bettany reprising the role of Vision and Elizabeth Olsen returning to the role of Wanda Maximoff/Scarlet Witch. The show is described as a cross between a old-school-style-sitcom mixed with the action and storyline Marvel fans have become accustomed to seeing in theaters.
Another intriguing prospect coming from the Disney+ series is the cast, as three relatively minor MCU characters are making their returns: Jimmy Woo (Randall Park) Darcy Lewis (Kat Dennings), and Monica Rambeau (Teyonah Parris). Park's Jimmy Woo appeared in 2018's Ant-Man and the Wasp as a federal agent assigned to be Scott Lang's parole officer while Darcy Lewis served as Dr. Jane Foster's (Natalie Portman) assistant and friend in Thor and Thor: Dark World. The most perplexing addition to the series is Monica Rambeau who was last seen in Captain Marvel as she was the child of Captain Marvel's best friend, Maria. That film was set in 1995, so it is believed that by the time we reach WandaVision, Rambeau will be a full-fledged adult. Kathryn Hahn will also join the cast as the so-called "nosy neighbor."
It has been confirmed that WandaVision will lead directly into Doctor Strange in the Multiverse of Madness. With additional production currently underway to meet a December release, Marvel appears to be ready to bust the MCU's multiverse door wide open with WandaVision.

The Eternals – February 12th, 2021
Marvel will have to start introducing new franchises as they continue to push the overall storyline forward and it starts with The Eternals. The movie will introduce a new team of heroes into the MCU, similar to what the Guardians of the Galaxy did. Speculation around the film seems to be that a majority of this movie is going to take place in a time period, spanning centuries, which hasn't been explored yet in the MCU.
The movie's cast is another exciting prospect as it stars Richard Madden as Ikaris, Kumail Nanjiani as Kingo, Lauren Ridloff as Makkari, Brian Tyree Henry as Phastos, Salma Hayek as Ajak, Lia McHugh as Sprite, Don Lee as Gilgamesh, and Angelina Jolie as Thena.
Marvel's The Eternals is slated for a February 12th, 2021 release date.

Loki – Spring 2021
Disney Plus' third series , Loki , will feature the return of Tom Hiddleston as the mischievous Loki. The series will answer the question of "Where did Loki go when he took the Space Stone (the Tesseract)?" in Avengers: Endgame. It's also widely believed that the series will tie directly into Doctor Strange in the Multiverse of Madness.
There is no set release date at this time.
Morbius – March 19th, 2021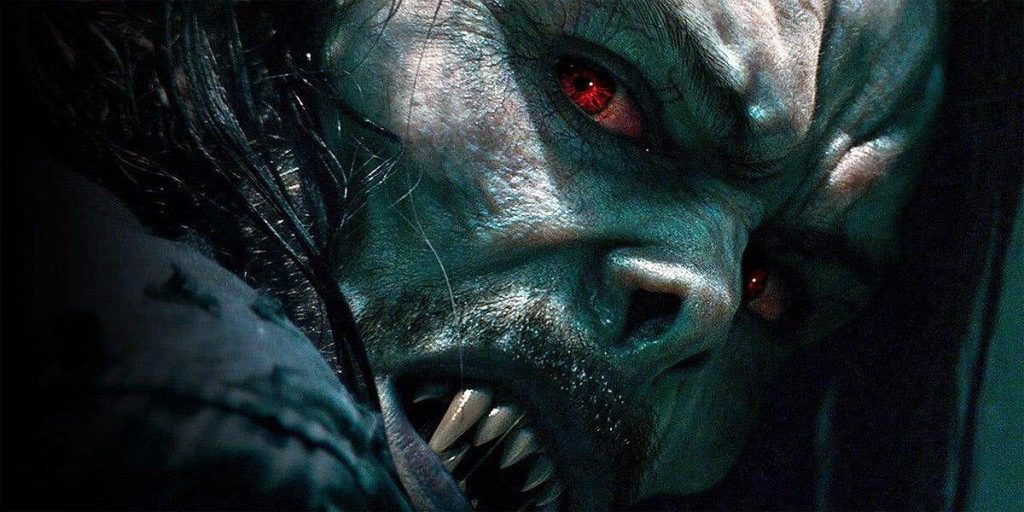 Although Marvel Studios and Kevin Feige didn't put their touch or even stamp of approval for this film, the connective tissue between this film and the MCU is Michael Keaton's Adrian Toomes / The Vulture and Tom Holland's Peter Parker / Spider-Man.
Sony has fully embraced the idea of their own "Spider-Verse" and there are two things in the only trailer for the film that point to it taking place within the larger MCU. The first is some street art featuring Spider-Man with the word "MURDERER" tagged over it, which refers to the end of Spider-Man: Far From Home where everyone thought Spider-Man had murdered Jake Gyllenhaal's Mysterio.
The second, more direct, reference is the appearance of Michael Keaton at the end of the trailer. Keaton was the main villain Vulture in Spider-Man: Homecoming and the fact that we see him sporting the same prison clothes he was wearing in Homecoming lends more credence to the idea of Morbius taking place within the MCU. With Jared Leto headlining the cast as the titular living vampire, fans will have to wait until March 19th, 2021 to see where Sony's "Spider-Verse" franchise fits alongside the MCU.

Shang Chi and the Legend of the Ten Rings – May 7th, 2021
Marvel's next cinematic installment, Shang-Chi and the Legend of the Ten Rings, will introduce another new hero to the MCU while also tying bring together several plot threads hinted at in previous MCU movies. Some even going all the way back to the first Iron Man film. The movie stars Simu Liu as the titular Shang-Chi, Awkwafina in a yet-to-be-disclosed role, and Chinese actor Tony Leung as the Mandarin.
In Iron Man 3, a fake version of the Mandarin was hired by Guy Pearce's Aldrich Killian and played by Ben Kingley's Trevor Slattery. In the Marvel One Shot "All Hail the King", the real Mandarin sends one of his followers to visit Trevor Slattery in jail. The highly anticipated film has the distinction of introducing the MCU's first Asian lead.
Because Eternals has moved into its original release window, Shang-Chi will move forward four months to accommodate. Shang-Chi and the Legend of the Ten Rings will hit theaters on May 7, 2021.
Marvel's What if ..? – Summer 2021
Of the eight new Marvel shows confirmed for Disney+, Marvel's What if …? holds the title for Marvel's first and only animated show. The series is based on Marvel's What If comic, which launched in the late 1970s and focused on alternate outcomes of scenarios that are already played out within the comics.
The animated series features a cast full of MCU regulars reprising their roles, including Samuel L. Jackson as Nick Fury, Robert Downey Jr. as Iron Man, Chris Hemsworth as Thor, Mark Ruffalo as Bruce Banner, Michael Douglas as Hank Pym, and many more. Like the comic, the narrator of the series is Uatu the Watcher and will be voiced by Jeffrey Wright. While details have been next to impossible to uncover , here is every episode that Marvel has revealed (and teased) for its What If…? series.
Peggy Carter taking the super solider serum instead of Steve Rogers.
T'Challa as Star-Lord instead of Peter Quill.
Bucky Barnes' Winter Soldier vs Marvel Zombies.
Consisting of ten episodes, What If…? Season 1 is expected to release sometime in the summer of 2021 and a ten-episode second season is already confirmed to be in production.
Venom: Let There Be Carnage – June 25th, 2021
Sony's loosely MCU connected sequel, Venom: Let There Be Carnage, sees Tom Hardy reprising his role as Eddie Brock / Venom and introduces Woody Harrelson into the role of Cletus Kassady. Kassady, a psychopathic serial killer, also becomes the host of an alien symbiote known as Carnage. While plot details have remained under wraps, unconfirmed rumors have ran amuck that the Andy Serkis' directed sequel will feature Tom Holland's Peter Parker in some way, shape, or form.
Remaining 2021 Disney+ Shows
Although Marvel announced a bevy of shows that would stream exclusively on Disney+, only half of them are in the final stages of production. The other confirmed shows have been silent in terms of updates. Despite the silence, Marvel Studios continues to push their ambitions to expand their universe not only on the big screen but with Disney+ as well.
Hawkeye, Ms. Marvel, She-Hulk, and Moon Knight all should be arriving in 2021 but their exact release dates are still unconfirmed. Of all the shows, Hawkeye might the show deepest in development. It is widely believed that Jeremy Renner will return in the titular role, while rumors of actress Hailee Steinfeld starring as Kate Bishop still go unconfirmed. The remaining roster of shows have yet to cast their star heroes but still remain in active development.
Spider-Man 3 – December 17th, 2021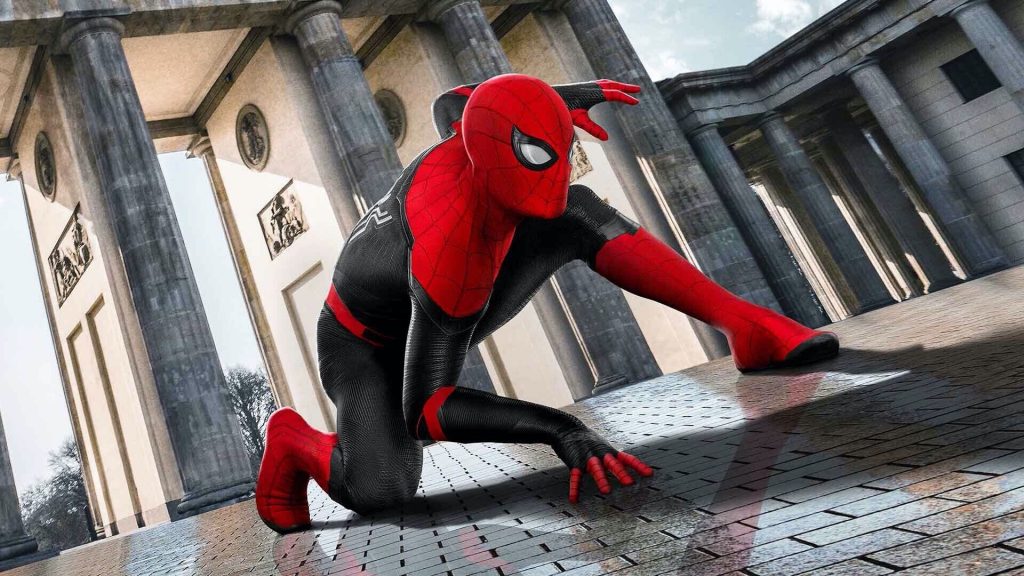 Jon Watts is returning to direct the sequel with a script being written by Chris McKenna and Erik Sommers. While details on the story are scarce, there have been unconfirmed rumors that Marvel is keen on using Kraven The Hunter to hunt down Spider-Man in New York City. Most of the ensemble cast comprised within the first two films are widely expected to reprise their respective roles.
The yet to be titled Spider-Man movie swings into theaters December 17th, 2021.
Thor: Love and Thunder – February 11th , 2022
Thor: Love and Thunder is one of the more highly anticipated Phase 4 releases on the way. Following the success of Thor: Ragnarok, Taika Waititi is returning to the director's chair and is bringing Natalie Portman's Jane Foster back into the MCU, the first appearance since Thor: The Dark World. Not just to bring her back as a love interest but Waititi has confirmed that Jane Foster will become a female version of Thor in this film.
Chris Hemsworth and Tessa Thompson are returning to reprise their respective roles as Thor and Valkyrie. Thompson confirmed that the villain of the film will be portrayed by former Batman actor, MCU newcomer Christian Bale.
Thor: Love and Thunder will also feature some of the Guardians of the Galaxy characters since we saw Thor, he was on a ship with Peter Quill and the gang of misfits.
Originally scheduled for November 5, 2021, Thor will return to the big screen on February 11, 2022.
Doctor Strange in the Multiverse of Madness – March 25th , 2022
In the sequel to Doctor Strange, Benedict Cumberbatch returns as Doctor Stephen Strange and Elizabeth Olsen joins him as Wanda Maximoff/Scarlet Witch. The events of the Disney+ series WandaVision will tie-in directly to the movie's plot. Although original director Scott Derrickson left due to "creative differences", fans are excited for Sam Raimi, original Spider-Man trilogy director, to share his vision for the Master of the Mystic Arts. Early rumors about the film suggest that this would be Marvel's first horror movie and that Nightmare would be the main villain.
Previously scheduled for May 7, 2021, Doctor Stephen Strange's return has been pushed back almost a full year, hitting theaters on March 25, 2022.
Black Panther 2 – May 6th , 2022
After universally being recognized as a critical, financial , and socially impactful hit , Black Panther's sequel has a lot to live up to. Ryan Coogler returns to the director's chair and while plot details are almost nonexistent at this point, rumors point to Namor the Submariner playing a role in T'Challa's next cinematic adventure.
Unlike its predecessors trend of shifting release dates, Black Panther 2 was announced for May 6, 2022 and still currently remains in that spot
Captain Marvel 2 – July 8th , 2022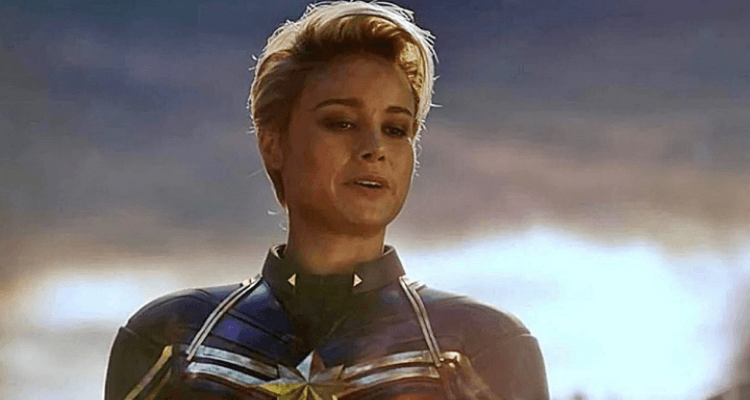 The film that is furthest away on the Phase 4 slate is the yet to be titled Captain Marvel sequel. When Captain Marvel was released in 2019, it became a huge hit grossing over $1 billion worldwide. As Marvel Studios slowly started to pull the curtain and announce changes to the slate, the studio also confirmed Captain Marvel 2. Nia DeCosta is set to becomethe first female African American director for Marvel and will be bringing the fans Brie Larson's return as Carol Danvers on July 8, 2022.
---
In addition to every movie and Disney+ show coming , there are those titles that still have yet to secure release dates but we know are on the way. Titles such as James Gunn's Guardians of the Galaxy Vol. 3 and Peyton Reed's Ant-Man 3 give franchises a chance to complete their trilogies while new properties such as Mahershala Ali's Blade, the X-Men, the Fantastic Four, and The Young Avengers will give audiences a breath of fresh air.
With COVID-19 shutting everything down and affecting everyone in different ways , it's unfortunate that we won't get too see the films when they were originally intended to be released. With all that being said , fans have a lot of content to look forward to when looking at Marvel's Phase 4 slate.
What are you most excited for? Let us know in the comments below!