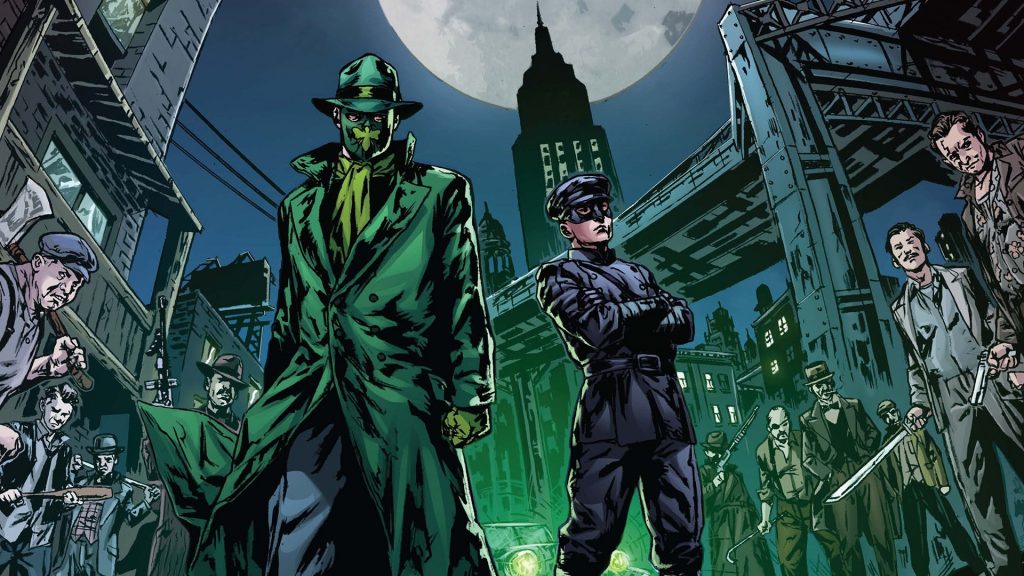 Kevin Smith is partnering with WildBrain to develop a new Green Hornet animated television show.
The Green Hornet started as 1930's radio show that revolved around newspaper owner Britt Reid, who fights crime at night with his sidekick Kato. There's also the 1960's show that kick-started the career of legend Bruce Lee.
The show will target an all-ages demographic and will follow the iconic duo Green Hornet and Kato but with a modern twist. The son of the original Green Hornet and daughter of the original Kato will be the main characters. The duo will be fighting crime in Century City while driving the state of the art Black Beauty.
Smith on Twitter stated he just turned in his 20-page outline of season one. He mentions that the show will look "amazingly fresh" while still feeling like Batman: The Animated Series.
In 2004, Smith was hired to write a Green Hornet film that never happened. Seth Rogen in 2011 did end up taking the mantle, to underwhelming box office results.
Smith expresses his gratitude for being chosen to develop something he's always been a fan of:
"It's an honor to escort the legendary Green Hornet and Kato into their very own animated series for the first time in the rich history of these iconic pop culture characters. We'll be telling a tale of two Hornets – past and future – that spans generations and draws inspiration from a lifetime spent watching classic cartoons and amazing animation like Batman: The Animated Series, Heavy Metal, and Super Friends. I can't believe WildBrain gave me this job and I can't thank them enough for the opportunity to extend my childhood a little longer."

Smith's quote on developing the show
Wildbrain currently owns IPs like Inspector Gadget, Peanuts, and Teletubbies. Smith will be developing this show for potential networks or streaming services.