IMAX promotes an "Immersive" Experience For Tenet
Hype for Christopher Nolan's new film Tenet has reached an all time high. Now IMAX are joining in to promote the film before release.
After several delays of Christopher Nolan's latest film Tenet, 70 countries across the globe will be receiving a theatrical release on August 26th. Certain cities within the United States are set to receive a theatrical release of Tenet just before Labor Day weekend. As if the film wasn't already one of the most anticipated films of 2020, IMAX released this tweet on August 5th, adding more fuel to the fire. 
The tweet boasts Nolan's use of IMAX cameras while filming Tenet and makes the claim that optimal viewing for an immersive experience of the film will be in an IMAX theater. Christopher Nolan was one of the first directors to get his hands on the expensive IMAX cameras during the filming of 2008's The Dark Knight and has somewhat helped pioneer the use of IMAX cameras in the process of filming. 
Most cinephiles and avid supporters of Nolan's are eagerly biding their time until they can see the new "time inversion" film in cinemas, and with IMAX's most recent tweet, those same people may be even more eager for the film's release now more than ever.
Tenet, starring John David Washington, and Robert Pattinson, is directed by Christopher Nolan, and is set to release in select United States cities September 3rd, after the film's initial release in other countries on August 26th.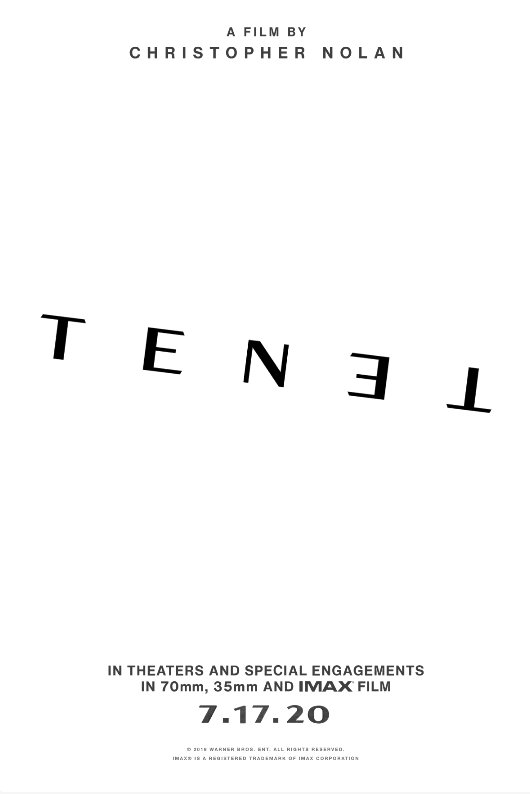 Source: ComingSoon.net