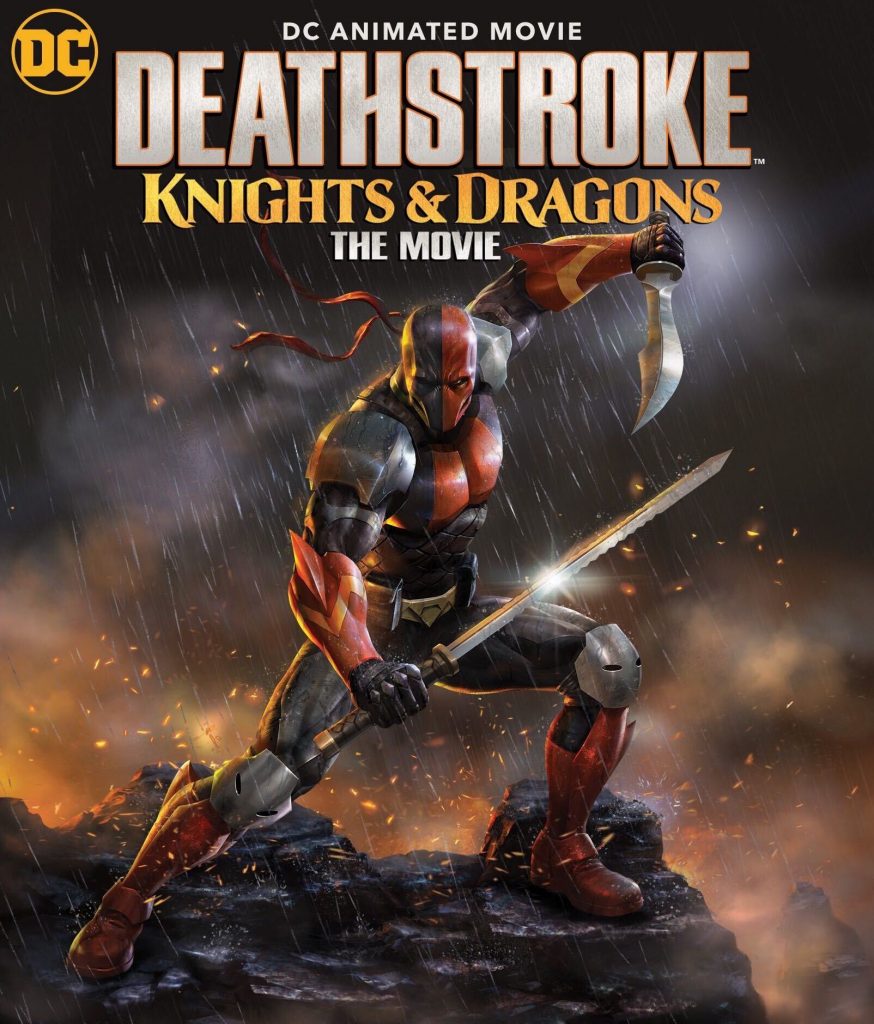 For quite some time now, the more avid DC comics fans have been jonesing for an animated movie where Batman and Superman aren't the main focus, and they've finally received what they've been asking for! Deathstroke: Knights and Dragons is currently available for pre-order and available for purchase in stores on August 18th. 
DC has tried releasing other films that focus on other main characters, such as 2018's Constantine: City of Demons, but the general consensus on that film seems to be that the first half is stronger than the second. So maybe it just didn't quite live up to the fan's expectations? Either way, many fans will more likely be happy to see another character get the spotlight, however brief it may or may not be. 
Teen Titans villain Deathstroke has become a fan favorite in recent years, with appearances in the end-credits scene of 2017's Justice League and Manu Bennett's portrayal of the character on the show Arrow. Amongst comic fans, he's also known for being able to go toe-to-toe with Batman and even having defeated him before! So the decision for DC to make an animated film on Deathstroke makes sense, and could potentially open the door for other characters to start receiving the animated movie treatment of their own. 
Deathstroke: Knights and Dragons follows Slade Wilson and his attempt to capture his son from a terror organization called H.I.V.E. Warner Bros. Mary Ellen Thomas, Home Entertainment Senior Vice President in Animation and Family Marketing, has this to say about the new animated feature" 
"Deathstroke: Knights and Dragons gives DC Animated Movies' their first true look into the complicated backstory of one of DC's most controversial characters – Deathstroke is sometimes villain, sometimes anti-hero, and always deadly. Michael Chiklis does an incredible job capturing the ruthless approach and conflicted internal struggles of Deathstroke." 
It sounds as if the Deathstroke fans can expect a movie that stays true to the character, and if that's the case, then I'm sure other characters will begin to receive time in the spotlight.
Until then, DC animated fans will have the new Batman: Under The Red Hood interactive animated movie, and Deathstroke: Knights and Dragons to the tide them over.
Source: Comicbook.com