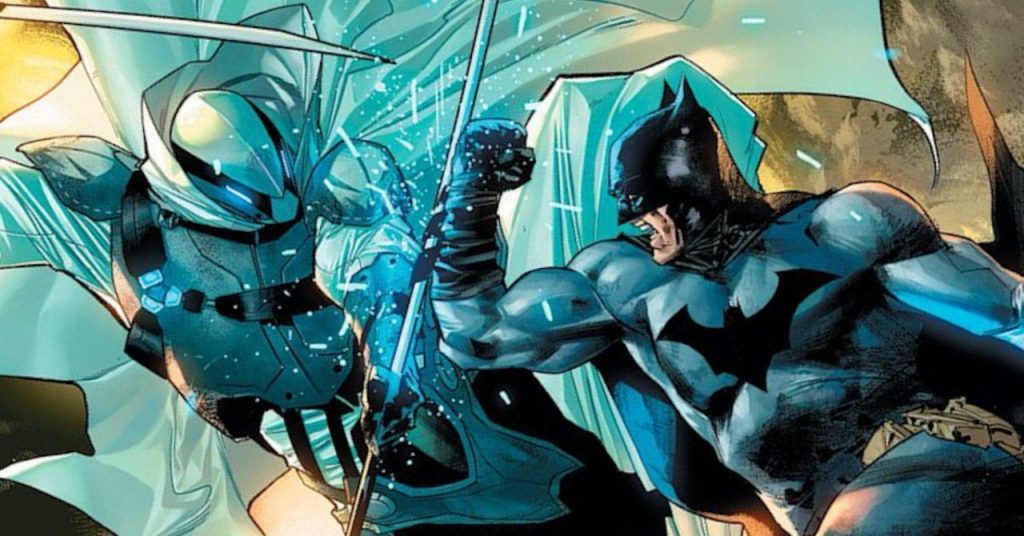 Earlier today on Twitter, DC Nation revealed the next villain that will be going up against the Dark Knight. Ghost- Maker is set to make his debut in the Batman comics this November when Batman #102 and #103 hit the shelves.
The mysterious Ghost-Maker seems to have timed his entrance perfectly as he will be taking on Batman just as he's finishing up with the Joker in Joker War. At first glance, Ghost-Maker has really cool design and looks like he means business. The artwork revealed by the DC Nation Twitter account doesn't reveal much other than the character's design, but it does show that we can expect some amazing fights. You can check out the tweet below:
James Tynion IV has been doing well with his current run on the Batman comics and he recently talked to SYFY Wire about his new character. This is what he had to say:
"This is a character who I've been excited about for a really long time. He's definitely going to show up as an adversary to Bruce, but he is not necessarily a villain per se. He is someone that Bruce has known since he was a young man traveling around the world training to become Batman. And now, basically Bruce's rival from when he was 15 years old has come back to Gotham City because he doesn't think Bruce is doing a very good job. That's the sort of core conceit, is creating this rival from youth that we're going to see come in in a big way in the present."
While Ghost-Maker's identity is yet to be revealed, Tynion IV did mention that it is someone from Bruce's past. This new story arc is set to begin this November with Batman #102 and #103, so make sure you mark your calendar so you don't miss out!
What are your thoughts on Ghost-Maker's design? Who do you think it could be under the mask? Let us know in the comments!
Source: Comicbook.com