The Last On-Set Photo from "Supernatural" Cast Shows a Bittersweet Farewell
Jensen Ackles shares last on-set photo of "Supernatural" cast filming Season 15.
"Our faces say it all."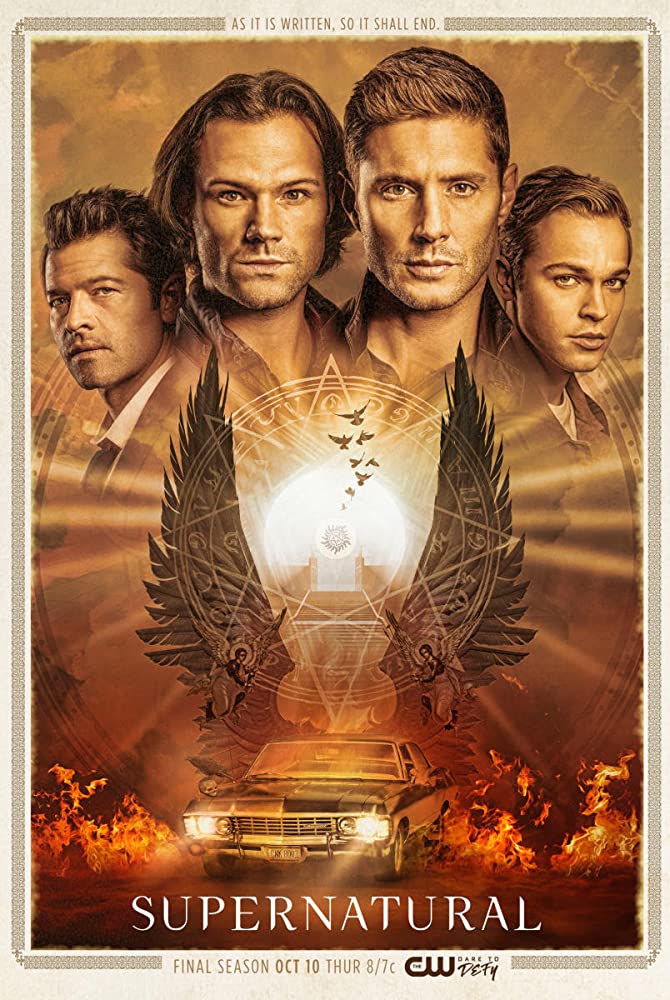 The CW's Supernatural has defied all odds since the show's beginning in 2005. What started as a foundation of straight cheesiness, with just enough charisma and fantastical intrigue to putter through its first few seasons, turned into a driving force that powered Supernatural to become the longest-running American live-action fantasy TV series in its 11th season. That flame has finally almost flickered out, with Supernatural nearing the close of its 15th and final season.
Jensen Ackles, known to Supernatural fans as the rugged, pie-loving, joke-cracking, rough-edged, protective elder brother Dean Winchester, has shared the cast's final on-set photo on Instagram. Ackles is shown with costars Misha Collins (the angel Castiel), Jared Padalecki (younger brother Sam Winchester), and newer series regular Alexander Calvert (honorary Winchester, Jack). The four lean against Supernatural's iconic '67 Chevy Impala, affectionately called "Baby" by Dean.
"Our faces say it all," Ackles writes. Each face carries its own distinct emotion, if not several intermixed: hopefulness, sadness, wistfulness, pride, grief, satisfaction, pain. Supernatural is well known for its intensely knit fanbase with a fierce loyalty to the show's cast and crew, and that same fierce loyalty is reflected among the cast and crew–the reference of "family" is especially common from Ackles and Padalecki.
While Supernatural's end may seem a long time coming, the nature of its renewals season after season had given all involved a kind of longstanding hope. Just when it seemed the show may have run its course, it would receive another renewal from The CW, reviving the showrunners, writers, and actors to keep it alive for just one more season.
However, everyone seems in agreement that a fifteenth season will be a fitting end for the show, even though it will be a difficult goodbye. The pandemic hasn't helped matters. According to Comicbook.com, the shutdowns caught Season 15 right in the middle of post-production. Of 20 planned episodes, 13 have been aired, with the last 7 in quarantine limbo with the rest of Hollywood.
While Supernatural may already be over for the cast, the fans still have something to look forward to when its final episodes are released. Until then,
Carry on, my wayward son.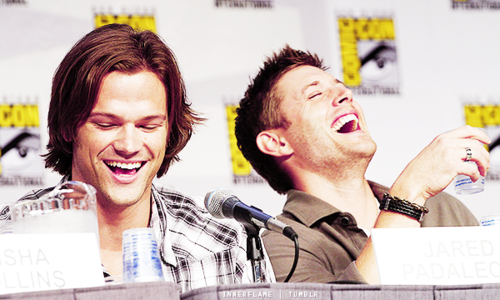 Source: Comicbook.com