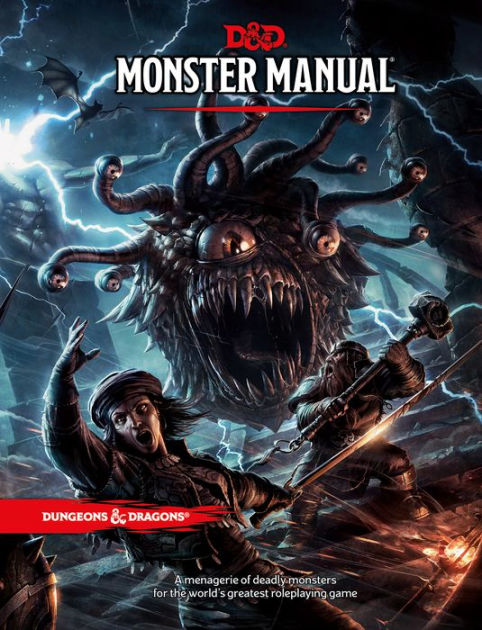 The Dungeons & Dragons Monster Manual is available for $19.70 for a limited time on Amazon.
For anyone looking to get started as a Dungeon Master or looking to enhance your current campaigns, the D&D Monster Manual is now 61% off. For $19.70, you can have a guide to all sorts of cool and interesting monsters for your players to face off against. The price for this book hasn't been this low since 2018 and is no doubt on sale because of how much free time everyone has now.
The guide has a great varied array of monsters, from frail and pesky goblins to powerful and destructive dragons. There are well over 150 monsters in the manual, so you will be able to get more than your $20 worth out of it.
If you are considering taking advantage of the deal, I'd hurry, as it's unclear how long the deal will last. It's best to pick this book up sooner rather than later. It's incredibly useful for up and coming Dungeon Masters or anyone just interested in fantasy.
If you're interested in purchasing the Monster Manual, check out the Amazon page.
Source: Comicbook.com