It Could Be 2022 Before We Attend Major Concerts or Festivals Again
Lollapalooza founder and music executive Marc Geiger gives his opinion on when we could see concerts start up again.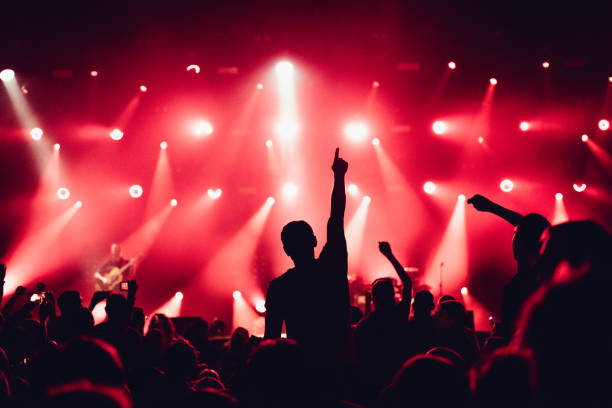 Craving the rush of seeing your favorite band perform your favorite songs while you and thousands of strangers scream every lyric back to them? According to Marc Geiger, one of the Lollapalooza founders and the former WME head of music, it could be a few years until we can safely gather this way again.
Geiger was featured on The Bob Lesfetz Podcast recently and gave his thoughts on how long the pandemic might delay concerts and festivals, as well as why they may look different when that time comes.
"In my humble opinion, it's going to be [2022]. It's going to take that long before what I call the 'germaphobia economy' to be slowly killed off and be replaced by what I call the 'claustrophobia economy,' which is where everybody wants to go out and go back to dinner and have their life and go to festivals and go to shows."
Geiger called the pandemic a "forced timeout" for the world, discussing it as a cycle of history. This time is especially frustrating for anyone who enjoys public socializing and participating in large events like sports matches or concerts. The level of social pullback we are experiencing is unprecedented, even if its harshness is dulled by the global reach of the internet. While many of us would love nothing more than to attend a crowded concert or festival, it simply won't be feasible to do safely for a while.
From a behind-the-scenes perspective, Geiger noted how crucial insurance is–exponentially so in a pandemic scenario:
"There is no insurance against Covid currently offered . . . The insurers are sitting on the sideline because there's infinite liability . . . I think the biggest companies can maybe self-insure, and they can start. Everybody else has to wait till the insurance industry feels good."
Many have raised the idea of drive-ins as a safe alternative for many events like church services, movies, and concerts. Geiger referred to drive-ins as "a gimmick" when asked to comment. In his opinion, they don't represent a lucrative business model and are "a temporary solution."
While I do long for the day we can all safely gather under the umbrella of good music once again, I appreciate that so many artists are willing to livestream or record performances at home. It definitely offers a more intimate perspective on some very talented people, and I believe this is how we will have to enjoy live music for a while.
Source: Variety