Joel McHale and Ken Jeong created The Darkest Timeline podcast initially to talk about COVID-19, and it has become so much more. Before Jeong became an international superstar for his role as Leslie Chow in The Hangover, he was a licensed physician. Now Jeong is using his medical knowledge to bring the truth behind the latest updates on the pandemic.
The podcast has evolved from just an informative podcast started from a pandemic into far more, with weekly guests including the Community cast, along with Andrew Yang, Joe Russo, Pedro Pascal, Daniel Dae Kim, and Dave Bautista. Each of their guests brings something new in terms of experiences. This podcast has given us deep looks behind the curtain to see these famous actors, entrepreneurs, and directors as the truly amazing people that they are.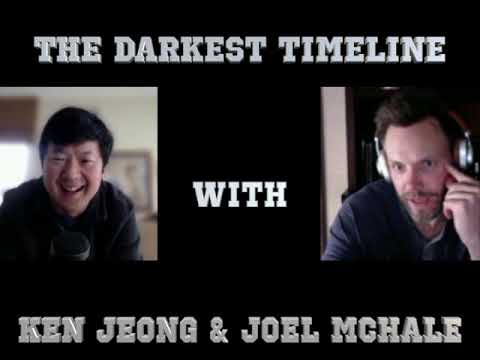 On "Episode 14 — Fake Endings," Kim, best known his work on Lost, recounted his experience with contracting and recovering from COVID-19, giving the listeners a firsthand personal account of his journey to recovery. Actors like Pascal and Bautista spoke about the pitfalls of their acting careers.
The podcast did take a few-week hiatus during the recent activities of Black Live Matter in order to not take away from the exposure of the movement. On the return of the podcast, they had Keith David, who has been extremely vocal on the movement.
The most recent podcast was a live Q & A with the fans. I had the privilege of attending the event live. McHale and Jeong fielded questions from fans through Looped Live and OMG VIP. The show started with an apology from Jeong, referring to a blackface incident in the Community episode "Advanced Dungeons & Dragons," when his character Ben Chang cosplayed as a Drow. This led to the recent removal of the episode from Netflix and Hulu.
Later, Jeong opened up about his favorite Community moment, which is also his favorite acting scene of his career. According to Jeong, Community creator Dan Harmon let him know the plan for his character during a passionate email exchange. He used the emotional response to deliver Chang's "bear down for midterms" monologue. He admitted that all of the tears and emotions were real, due to many of the lines from the monologue being taken from Jeong's email.
McHale also discussed his own most emotional moment of the show, specifically the last scene he shot. Every other cast member had been released, and much like his character, Jeff Winger, McHale was left alone to shoot his final scene in the study room. He became emotional just recapping that final moment with his hand on the study table they spent six years calling home on the set of Community.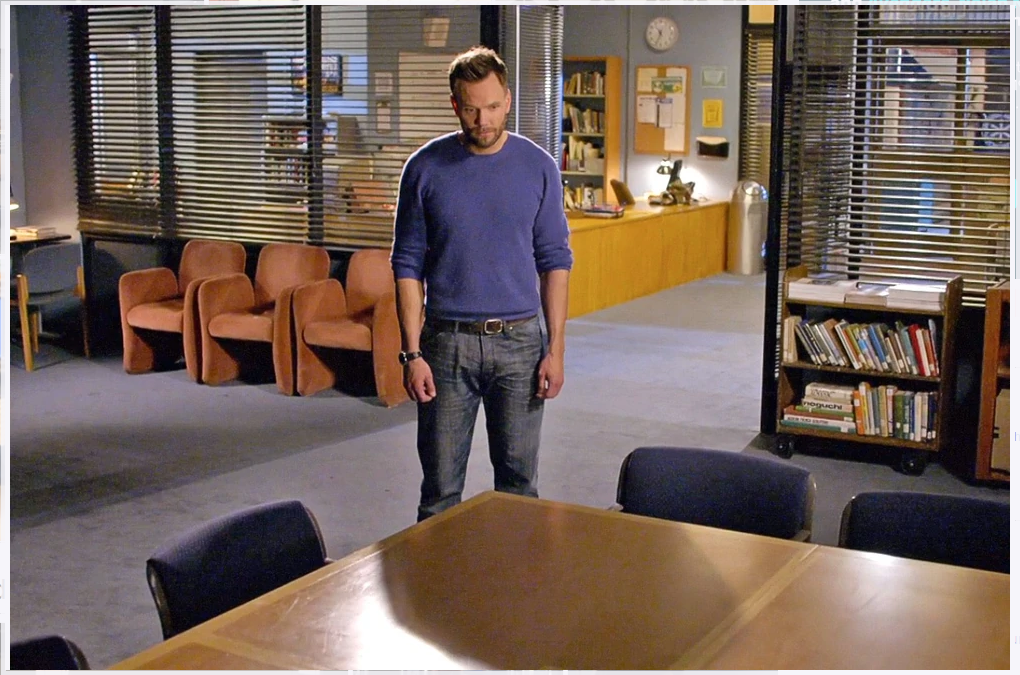 2020 has been a bizarre and truly dark timeline; however, there is one ray of light. Many stars have come together online for podcasts or table reads, such as in Josh Gad's Reunited Apart or any of the live re-watch streams with directors and actors. These famous people that we have all idolized are human beings, and great ones at that. Many have consistently used their platforms to help all of us during one of the most difficult times in recent memory. Thanks to things like The Darkest Timeline podcast, and the great people behind them like Jeong and McHale, there is a beacon of light for the future.
The pilot episode of The Darkest Timeline was released on March 27th, and the first live podcast through was held on through Looped Live on June 26th. The podcast is now available through iTunes, Spotify, Stitcher, and YouTube.