Surprise! Netflix Drops Raw, Unfiltered Dave Chappelle Special on YouTube
Netflix surprised us all by releasing a new Dave Chappelle special on their Youtube channel "Netflix Is A Joke" late Thursday night. The video titled "8:46" is brutally honest look at what's going on around the country. Done in classic Chappelle fashion, with an extra splash of reality that smacks you right in the face.
Just when you thought that every celebrity had given their opinion on the current situation, Dave Chappelle steps up to the plate with a brutally honest look at our current society.
The seemingly unrehearsed special titled 8:46 was released on Netflix's public YouTube channel "Netflix Is A Joke" late Thursday night. The barely 30-minute video is closely connected to the death of George Floyd, with the title "8:46" referring to the 8 minutes and 46 seconds that a Minneapolis police officer knelt on the neck of Floyd, seemingly unfazed by the heinous act he was committing. Floyd died on video, calling out to his deceased mother, in front of three other police officers. The officers stood by with hands in their pockets, while dozens of civilians watched in horror. Floyd's murder is what originally ignited the recent country-wide protests.
The special was filmed last week in Yellow Springs, Ohio. Due to new coronavirus guidelines, social distancing, face masks, and temperature checks were required upon arrival. As noted at the beginning of the special, Chappelle had not performed on stage in 87 days until the taping on June 6th. He even commented on the fact that his special may be the very first live event held in the U.S. since the COVID-19 pandemic started.
"This is actually the first concert in North America since all this s— happened, so, like it or not, it's history. It's going to be in the books."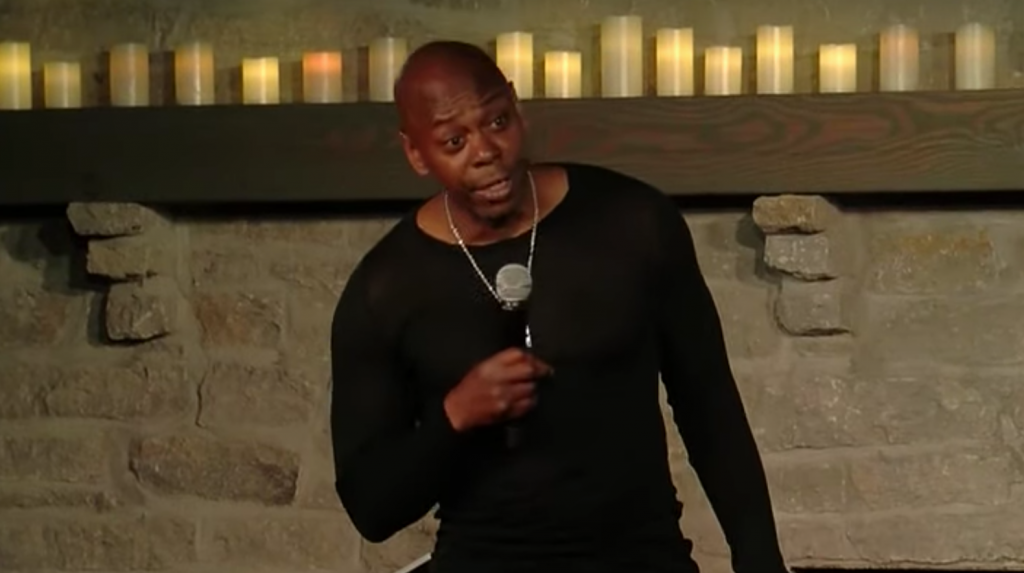 Dave Chappelle is a comedy legend and pioneer. He has spoken out about racial inequality for years, often including it in his comedy specials. This is nothing new to him. In the video, he recounts past experiences with racism and calls out Laura Ingrahm and Candace Owens for their comments on the George Floyd murder and the protests that followed.
Those going into this expecting a gut-busting 30 minutes of non-stop laughs should know this is not that type of special. Hysterical or not, there's no denying that this is Chappelle at his most raw and unfiltered. This isn't a series of comedy bits that took months to perfect. He's speaking from the heart about events that occurred just days prior. The YouTube video came with the disclaimer:
"From Dave: Normally I wouldn't show you something so unrefined, I hope you understand."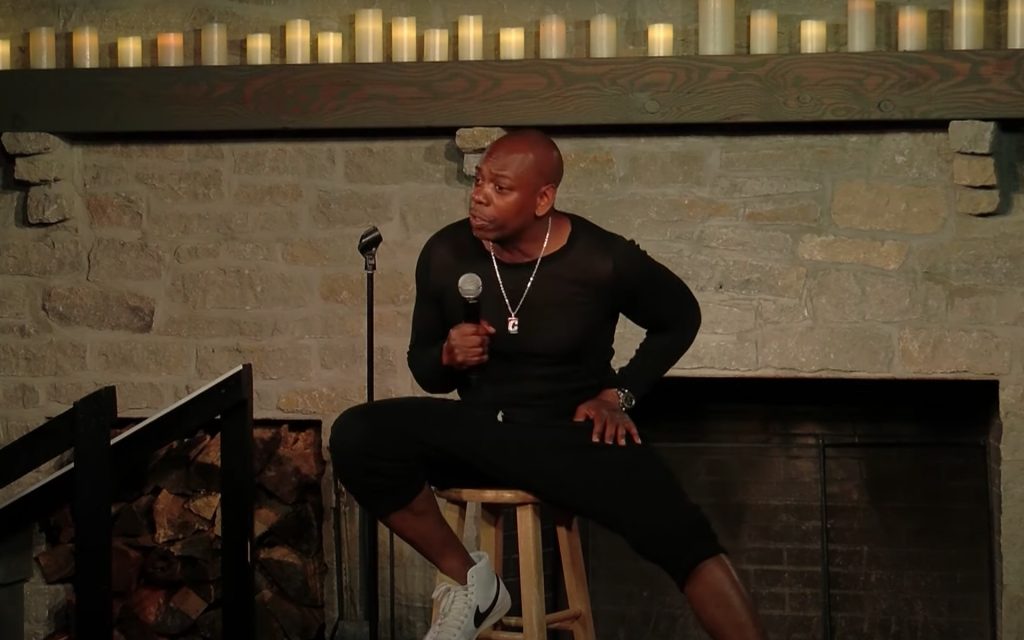 This is a much more somber Chappelle, as he isn't here to make jokes about what happened. There are hints of humor here and there that tie the whole thing together, but think of this as less of a stand-up and more of a sermon. He gives his thoughts on what is happening around the world in the only way he knows how to.
It's pretty apparent that when Chappelle releases anything, people are always there to watch and listen. His special 8:46 has now amassed over 3.5 a million views in less than 24 hours of its release. There is no doubt the video will reach 10–20 million views by the end of the weekend alone.
Netflix and Dave Chappelle did a great job utilizing their gigantic platforms, releasing the video publicly for all to see to make sure the message was heard.
Chappelle ended the special addressing the audience and all of his fans around the world:
"Why isn't Dave Chappelle saying anything? Because Dave Chappelle understands what the f— he's seeing, and these streets will still speak for themselves, whether I'm alive or dead. I trust you guys, I love you guys."