[Opinion] Slate of the "Streaming Wars" in Sitcoms
A dive into the streaming wars and specifically a look into the sitcom category of entertainment. Does Netflix lead the competition? I don't think so.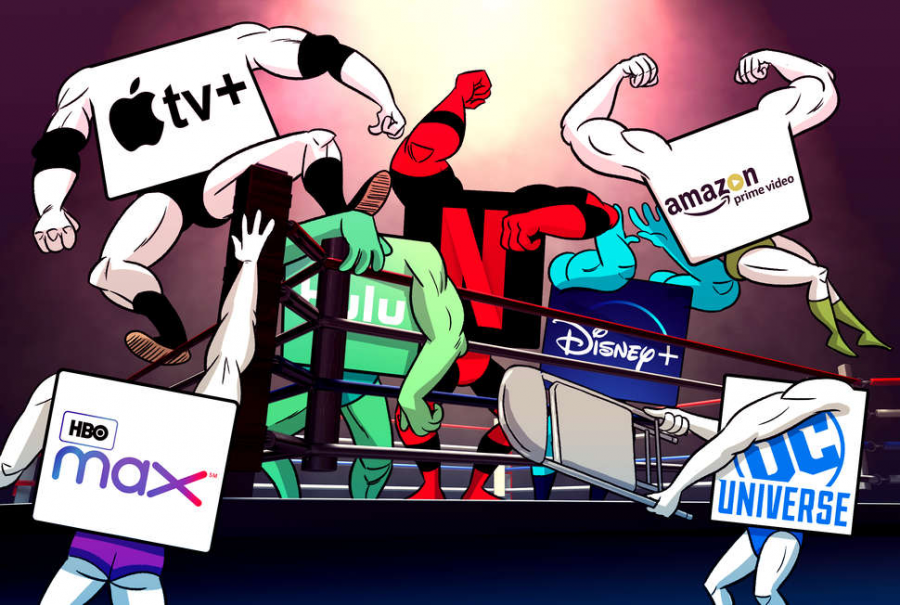 The "Streaming Wars" is an ongoing battle between services to become the best streaming service open to the market.
With Netflix as the industry leader for over a decade, finally companies are beginning to rival Netflix's quality in categories across entertainment.
I actually didn't even notice the slow build up of properties that Hulu has been acquiring for years to directly rival Netflix. I have come to the realization that Hulu is completely dominating Netflix in the sitcom field. The evidence is so clear that Hulu is now the industry leader in sitcoms on streaming services.
Netflix's selection of sitcoms has extended to elite shows such as Friends, That 70's Show and, unarguably the greatest sitcom of all time, The Office.
Hulu has acquired some of the most critically acclaimed TV sitcoms in entertainment history.
Here are some great sitcoms that are currently on Hulu: How I Met Your Mother, My Name is Earl, Community, Seinfeld, The Goldbergs, The Bernie Mac Show, Brooklyn 99, 30 Rock, Letterkenny, King of Queens and It's Always Sunny in Philadelphia.
The shows above are some of the best written sitcoms in the 21st century. All together these shows have been nominated for hundreds of awards, with many of the shows acquiring 4–5 awards in various categories.
This slate of shows includes beloved originals like Seinfeld and the modern and beloved Brooklyn 99. If you look past the "basic" sitcom options such as The Office and Friends, you find that every other great sitcom resides on Hulu.
With The Office leaving Netflix to go to NBCUniversal, I expect many of NBC's products to be brought to the soon-to-be streaming service, including a few beloved sitcoms from Hulu.
However, I don't see an NBC streaming service (or similar products) becoming successful due to their lack of movies and entertainment other than TV shows. I don't see many people switching to NBCUniversal especially leaving an already established service like Netflix, Hulu or Amazon Prime.
When it comes to other streaming services such as Amazon Prime, Apple TV, HBO Max, and Disney+, there is a miniscule collection of sitcoms across these platforms.
Disney+ really doesn't have any sitcoms. Most are just children's sitcoms whose quality has began to drop since the last decade, where the premise and plots vary from actual sitcoms. I don't consider The Simpsons or similar projects really to be sitcoms but in their own category of entertainment. So, considering that, Disney+ really has no good sitcoms.
Amazon Prime really has no exclusive sitcoms. They have contracts to have a few seasons of shows such as 30 Rock, The Office (UK) and a few others. However, Amazon does have a few of America's favorite sitcoms such as The Andy Griffith Show, Workaholics and Roseanne. Their selection is better in the movie category, but regardless, I'm sure they will look to expand to more shows and sitcoms.
I honestly see Hulu becoming very competitive with Netflix in the near future. With Disney owning the rights to Hulu, there is also an influx of ABC shows and products that can translate to Hulu, making their service even stronger–not only with sitcoms, but across all categories.