One does not simply remember lines written the night before…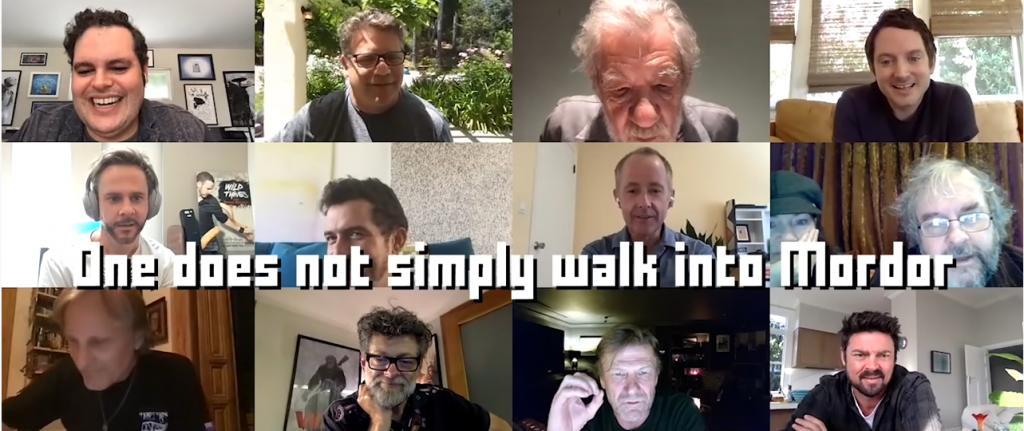 There are certain moments in cinema that transcend the film industry. A character does or says something that just becomes part of the lexicon and gets woven into the very fabric of society. One such moment is the speech from The Lord of the Rings: The Fellowship of the Ring that Sean Bean immortalized.
J.R.R. Tolkien brought to the world a fabulous fantasy series called The Lord of the Rings that featured halflings, sorcerers, and elves, and Peter Jackson brought his creation to life on the big screen. Portrayed by legendary actor Sean Bean, the character Boromir delivers one of the most memed moments in cinematic history with his "One does not simply walk into Mordor" speech at the council of Elrond in the first film. New information came to light during an episode of Reunited Apart, hosted by Josh Gad, that the speech was taped to Bean's knee while filming.
It turns out that the "Mordor" speech was written the night before filming and given to Sean Bean the morning of the shoot. Jackson revealed that Bean had the memorable speech taped to his leg, thus the "dramatic" moment when Boromir slowly brought his hand to his head before delivering the line, "One does not simply walk into Mordor." Thanks to the now-famous meme, it is a scene that has been immortalized by the internet.
While COVID-19 has brought the world to a standstill, it has brought us closer to so many great entertainers and celebrities, giving us deeper insight into the productions of some of our favorite films and the lives of the people who created them.  
You can watch the "One Zoom to Rule Them All" below to see the Lord of the Rings family reunited once more.