Netflix Reboots "Unsolved Mysteries" for a New Generation
Perhaps you may be able to help solve a mystery once again. Netflix reboots the iconic "Unsolved Mysteries" for a July premiere.
"Perhaps you may be able to help solve a mystery."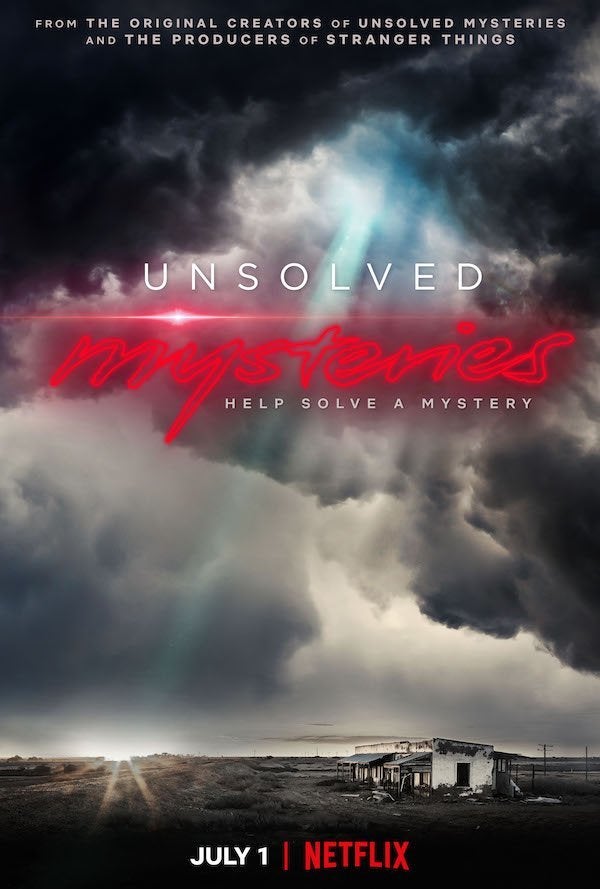 Picture yourself back in the late 80s/90s. You were just off to bed when you hear the theme song of a very ominous yet intriguing show coming from the living room. You can't help but sneak a peek.
Well, you don't need to watch reruns anymore: Netflix is rebooting the iconic Unsolved Mysteries.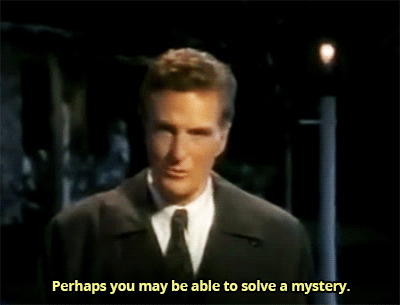 The original creators of Unsolved Mysteries, John Cosgrove and Terry Dunn Meurer, have teamed up with 21 Laps Productions, producers of Stranger Things, and Netflix to bring the popular mystery series to a new generation.
The original show premiered in 1987, with its mainstay host Robert Stack. Unsolved Mysteries' theme song and Stack's grim narration was a staple of the show that set the tone each and every episode. The premise was to have the viewers be able to help law enforcement piece together mysteries that were never solved. Stack was the host from 1987 to 2002; he passed away in 2003.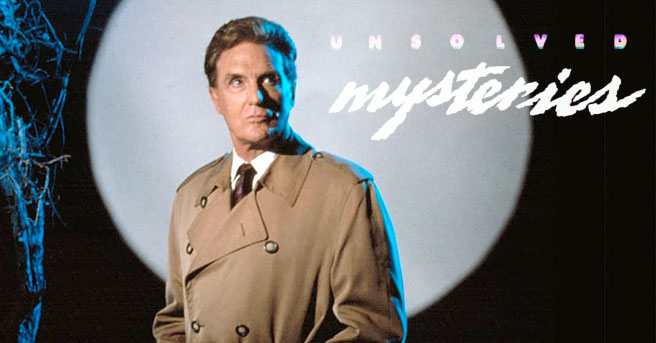 This was the age before the internet, before smart phones, before instant communication. The series would include reenactments with facts and testimonies from those involved in said mystery. Each episode would end with a "1-800" number to call if you had any information or details pertaining to the episode that aired. To this day, Unsolved Mysteries has helped solve over 260 unsolved cases! A little can go a long way.
Netflix brings Unsolved Mysteries to a generation that has been fascinated with mysteries and true crime documentaries as of late. It will be interesting to see if we can add to the number of solved cases through this reboot. Although many videos can be edited and pictures Photoshopped, the internet can now be a powerful tool to help solve cases thought to be ice cold.
Unsolved cases from murders and fugitives, to the bizarre encounters of Bigfoot and UFO sightings, to high-profile crimes like who shot Tupac and the Kennedy assassination, Unsolved Mysteries was there for it all, and it returns on July 1st, 2020 on Netflix.
"The iconic series UNSOLVED MYSTERIES is back! Fusing signature elements from the original series with contemporary immersive, character-driven storytelling, the 12 new episodes are rooted in the experiences of ordinary people who have lived the unthinkable — from the trauma of a loved one's unexplained disappearance or horrific death, to the shock of a bizarre paranormal encounter. Alongside detectives and journalists, family members offer clues, present theories, and identify suspects, hoping one viewer holds the key to solving the mystery. From the creators of the original docuseries, Cosgrove/Meurer Productions, and 21 Laps Entertainment, the producers of Stranger Things.​"
Source: Comicbook.com and Netflix