Legendary "Batman" Writer Denny O'Neil Dies at 81
A reflection on the passing of comics writer Denny O'Neil.
Comics are an art form that has grown and changed since the heyday of the 1940s—heroes and villains whose names are as well known as state capitols and presidents. The people behind these storied creations (the writers, artists, inkers, colorists, letterers, editors and more) continue to etch their names into history with the work they do. None has etched their name into the marble of the comics industry more so than Denny O'Neil, who passed away on June 11, 2020 at the age of 81.
Denny was a titan among the craftspeople of comic books. A gifted writer and editor, he breathed new life into some of DC's most iconic creations, putting them into stories and battles that dealt with genuine problems in addition to the typical superhero adventures. His two most prominent revitalizations were Batman and Green Arrow.
Thanks to the campy and kid-friendly nature of the 1960's TV show, Batman was in turn made more fun for the comics. Under the guidance of Denny, alongside artist Neal Adams, Batman shifted his focus towards grounded criminals and would battle against countless villains, including a Joker that was returned to his homicidal roots, a revived Two-Face, and new foes Ra's al Ghul and his daughter Talia.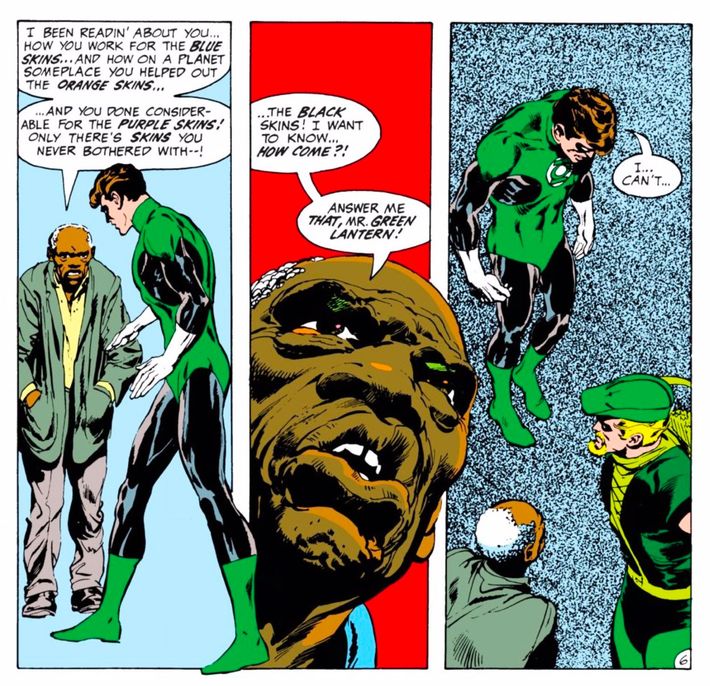 While Green Arrow had received a cosmetic change courtesy of Neal Adams in Brave and the Bold #85, it was Denny who shifted Oliver Queen into the persona fans know and love today. Stripping Queen of his fortune and status, Denny shifted the hero into a champion of the disfranchised and a voice of left-leaning politics. Often sparring with Green Lantern, the Green Lantern/Green Arrow comic found this unlikely duo confronting all manner of social issues, including racism and drugs.
While these comics had moments that were goofy and fun, they proved that the medium was no longer just for kids. By calling awareness to prevalent issues such as racism, drug abuse, and urban crime, this allowed costumed heroes to become more to relatable to readers, thereby changing the industry and setting it on the the path to where it is currently.
Reactions about this loss have been overwhelming, with professionals sharing their thoughts and memories of Denny O'Neil and his impact on the industry as a whole.
The loss of someone like Denny is major. Someone who has touched so many lives throughout his career will never be forgotten. And while he is gone from this good Earth, he has left behind a vast legacy of amazing stories, compelling characters and professionalism that will be remembered for generations.