"Ghostbusters: Afterlife" Will Honor the Late Harold Ramis, Says Dan Aykroyd
With "Ghostbusters: Afterlife" not arriving until 2021, Dan Aykroyd sheds some light on the new film and how it builds upon the first two entries.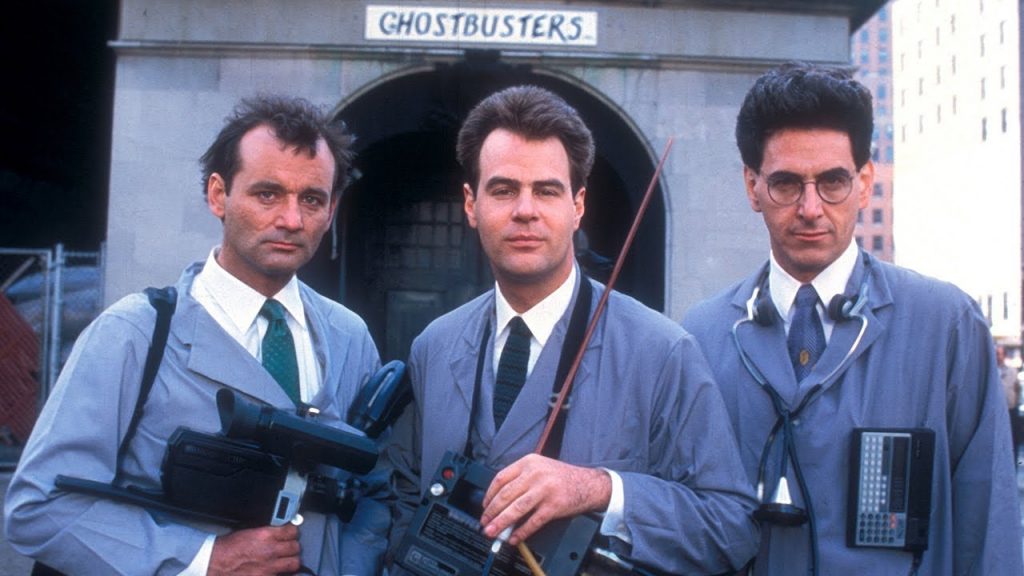 The long-awaited "threequel" Ghostbusters: Afterlife won't be releasing in theaters until March 2021; however, co-star and original Ghostbuster Dan Aykroyd is here to shed some light on his involvement on the next chapter in the beloved supernatural film series.
Aykroyd recently spoke with Entertainment Weekly to talk about the overall theme of the film, his role and how it will tie in with the originals. He even addresses the absence of his co-star Harold Ramis, who sadly passed away in 2014:
"To have that formation without that man standing right there on the line with us was a pretty serious adjustment. He will be very well represented in the new film, I can tell you that. He's very honorably represented."
Harold played a key role in the creation of the first two Ghostbusters films, playing one of the leads and co-writing both films with co-star and friend, Dan Aykroyd. Ramis himself is actually responsible for a slew of generational comedy hits, including Animal House, Meatballs, Caddyshack, Stripes, Back to School and Groundhog Day. His sense of humor and directing style is easily recognizable, and a lot of it still holds up to this day.
With that being said, neither Aykroyd nor Ramis will have writing credits on Ghosbusters: Afterlife. Rest assured, director Jason Reitman has a very personal connection with the series since his father, Ivan Reitman, directed both Ghostbusters 1 & 2. He even had a cameo as a bratty teenager in the sequel. The film was co-written by Reitman and Gil Kenan (Monster House, Poltergeist).
Later in the interview, Aykroyd talks about the director:
"He's passing the DNA of the first two movies directly to the new generation. It's just a lot of fun to see these terrific young actors slinging the old Cadillac around and having the equipment in their hands. The story that develops from that is scary and funny and heartfelt and also funny. And it feeds into the possibility of more follow-ups with this group and with others who want to join."
Ghostbusters: Afterlife Photos courtesy of Sony Pictures
The film stars Paul Rudd (Avengers: Endgame), Finn Wolfhard (Stranger Things), Carrie Coon (Gone Girl, Fargo) and returning cast members Dan Aykroyd, Bill Murray, Ernie Hudson and Sigourney Weaver.
The official description released by Sony is as follows:
"When a single mom and her two kids arrive in a small town, they begin to discover their connection to the original Ghostbusters and the secret legacy their grandfather left behind."
Check out the full-length trailer below to get a better picture of what Jason Reitman (Juno, Up In The Air, Tully) is aiming for in this re-imagined "threequel," set to release on March 5, 2021.