First Look at "Marvel's Avengers" Stark Suits in New Trailer
A first look at Stark's Tech Suits in "Marvel's Avengers" as well as a release date for the videogame's next trailer.
Creative director for Marvel's Avengers, Shaun Escayg, revealed via Twitter our first look at heroes Hulk, Thor, Black Widow, Ms. Marvel, and Iron Man in their sharp Stark Tech Suits. This teaser also came with the announcement of a brand-new trailer dropping on June 24th, 2020. Fans have previously seen Stark's Tech Suits (in the context of the game) through previous looks at concept art and even through Funko Pops. However, this is fans' first look at the suits' in-game look and feel.
While it's unclear what the next trailer is set to reveal, fans are eager to see more of these Stark Suits in action, especially due to their radical difference from the default skins.
Marvel's Avengers is set to release September 4, 2020, on PS4, Xbox One, PC, and Stadia.
The story begins on A-Day, where five of the founding members of the Avengers—Captain America, Iron Man, Thor, Black Widow, and Bruce Banner—are celebrating the unveiling of a second headquarters in San Francisco, including the reveal of their own helicarrier powered by a Terrigen crystal.
After a catastrophic failure, the Avengers are blamed and as a result, superheroes (including the Avengers) become outlawed. Five years later, the team must reassemble once again, save the world, and avenge Captain America's death.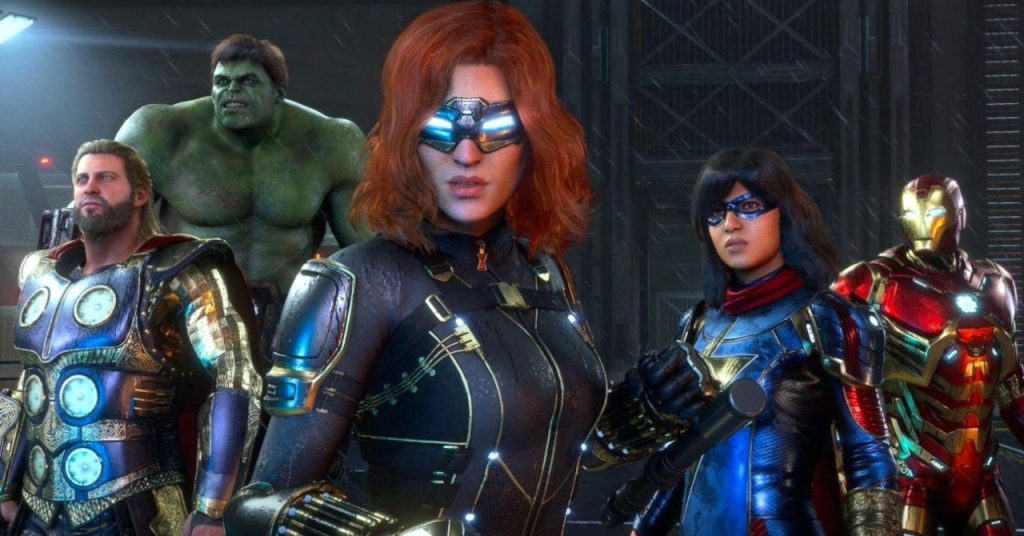 The game is developed by Crystal Dynamics and Eidos Montreal and includes voice actors Nolan North (Iron Man), Laura Bailey (Black Widow), Travis Willingham (Thor), Jeff Schine (Captain America), Troy Baker (Hulk), and Sandra Saad (Ms. Marvel).