"Apex Legends" Lost Treasure Collection Event Brings New Gameplay Elements and Legend Improvements
June 23rd brings us another LTE for Apex Legends! New Legend buffs, skins, loot, and game modes! Get ready to drop hot!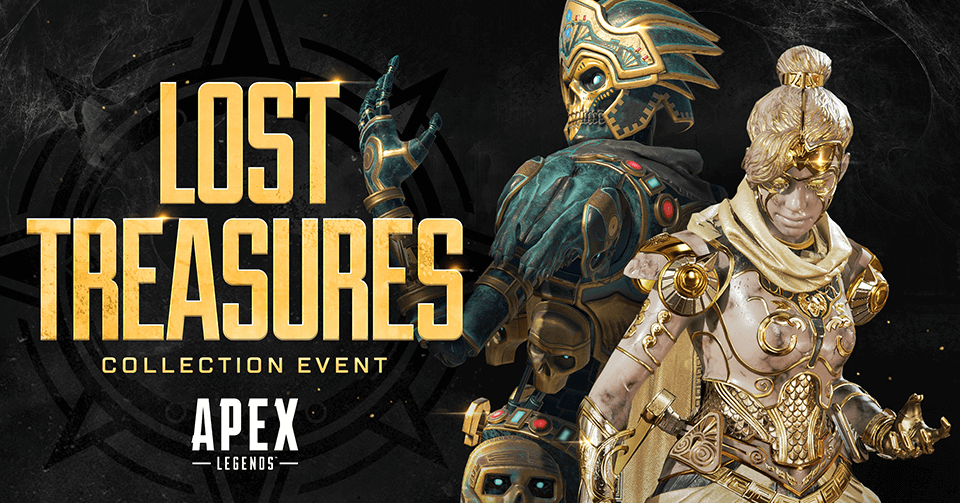 It's that time again: Apex Legends is starting limited timed event starting this Tuesday, June 23rd and running through July 7th. This two-week event will bring the customary new legend and weapon skins, a new take on a familiar game mode, and a game-changer with Mobile Respawn Beacons. Welcome to The Lost Treasures Collection Event.
As usual, a new event brings new skins to be unlocked through daily challenges or bought in the event shop. Unlocking all 24 Lost Treasures Collection themed skins will net you the Mirage Heirloom.
The Event Prize Track (see below) shows what you can unlock just by completing daily challenges. You can gain up to 1,000 points per set of challenges that are updated daily. Get to 5,000 points and unlock a new skin for your Mastiff.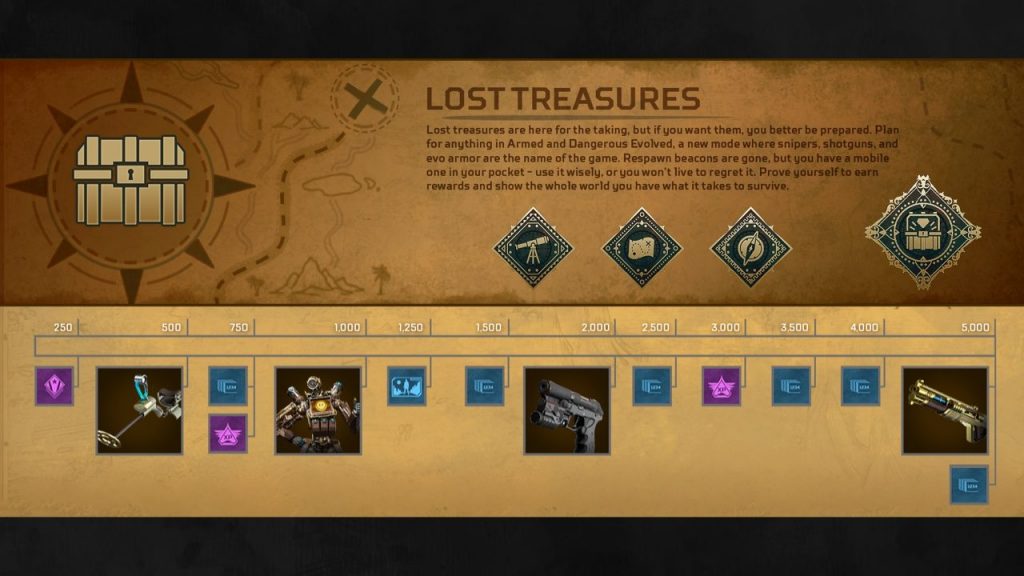 On top of the prize track, this event will also include a Special Offers tab (see below). There are seven additional weapon skins, legend skins, and charms to be unlocked at a discounted price of 500 Apex Coins. These unlockables are limited and won't be available for another six months.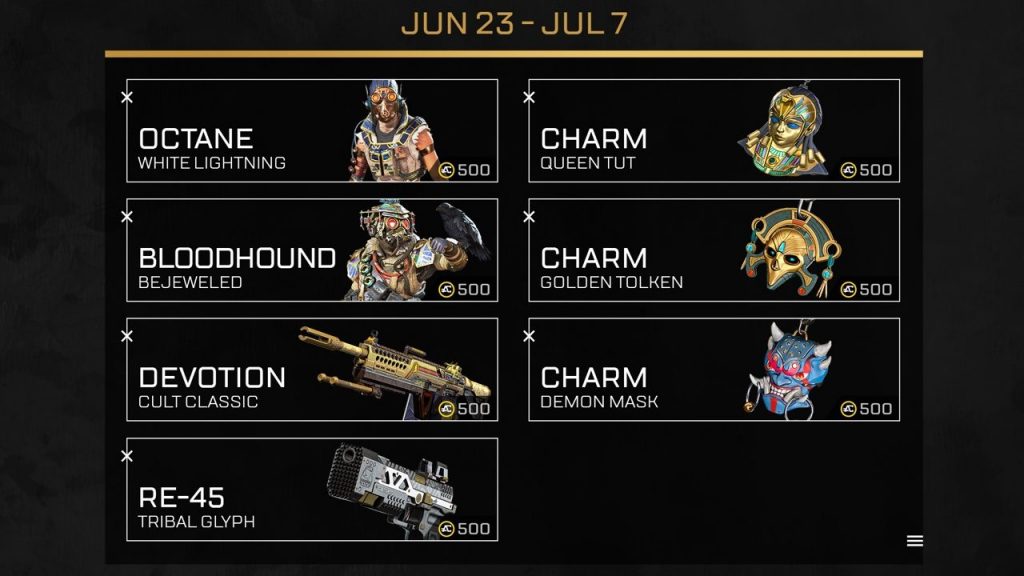 Longtime players of Apex Legends will remember the Armed and Dangerous mode of Season 3's Voidwalker event. Well, this mode is making its return with a little twist.
You'll still be utilizing snipers and shotguns only, but this time you'll be dropping with an EVO Shield. That's not all–this mode is also introducing Mobile Respawn Beacons. The MRB's will take an inventory square, and everyone will drop with one equipped. This will allow you to drop a respawn beacon anywhere on the map like a "care package" and proceed to bring back a lost squad member.
After the Lost Treasures Collection Event, the MRB's will be added to casual and ranked modes in loot bins. This will change when, where, and at what point in the game you can revive a teammate. Don't leave that banner behind, and more importantly, don't quit the game!
---
One of the most notable moments in the trailer is Lifeline's new buff. She will be able to revive a legend with her D.O.C. (Drone Of Compassion) and either continue to fight or heal another teammate. This is something fans have been wanting to see and a much-needed buff to a character that has lost popularity over the past two seasons.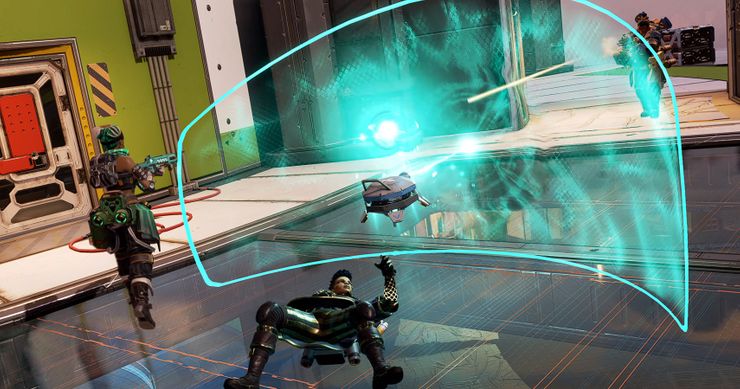 The last thing we notice in this trailer is the new town takeover, Crypto's Map Room. While details of this aren't covered, it seems to be a a giant radar to see where all players are on the map. The new area on the map looks to be on King's Canyon, right outside of Repulsor.
What are you looking forward to in Apex's newest limited time event? Let us know in the comments below!
Source: EA