'The Umbrella Academy' Season 2 Sets Release Date
When it rains, it pours. The Umbrella Academy ready for Season 2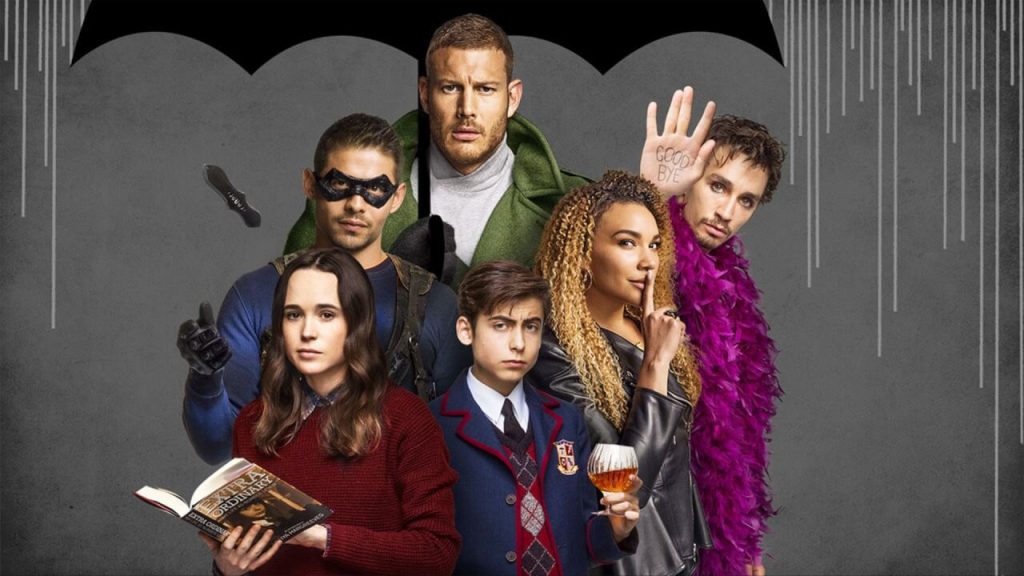 From the Dark Horse Comics pages to streaming on Netflix, the second season of the hit series is bringing everyone back. Spaceboy, The Rumor, The White Violin, The Kraken, The Seance, and of course, The Boy will be returning for another round on July 31st.
If you haven't seen the first season, we wont spoil it here. You have ample time to catch up. Story goes that on On October 1, 1989, 43 women around the world give birth simultaneously, despite none of them showing any sign of pregnancy. Seven of the children are adopted by billionaire Sir Reginald Hargreeves, and turned into a superhero team in what he calls "The Umbrella Academy".
The children grew up and split apart doing their own things only to come back together once they heard their "father" had passed. While the siblings come together, an imminent danger is revealed leaving them no choice but to band together once again.
The plot of Season 2 is still a mystery. It may follow the comics, it may not. Steve Blackman is returning as the showrunner for the series. Ellen Page, Tom Hopper, David Castañeda, Emmy Raver-Lampman, Robert Sheehan, Aidan Gallagher, and Justin H. Min will reprise their roles July 31st on Netflix.
Enjoy the date announcement video from the cast!