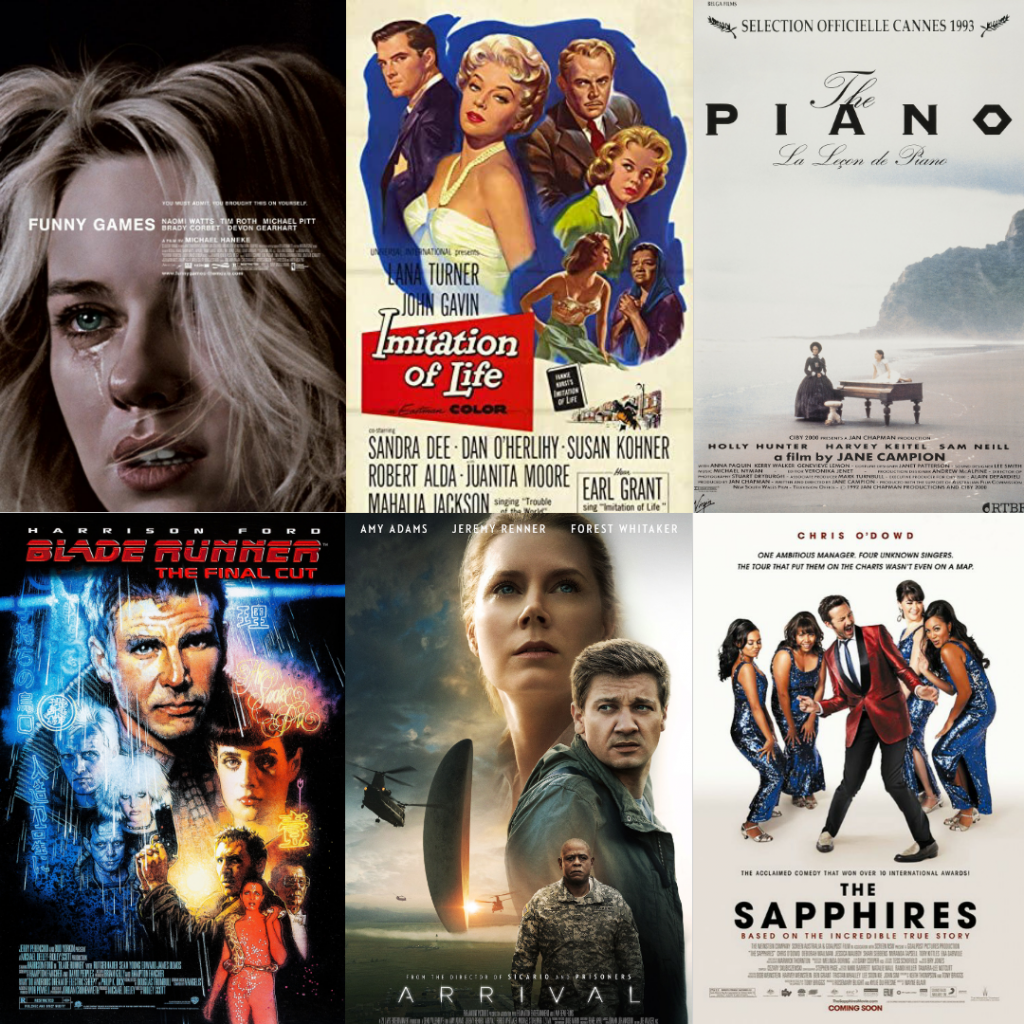 Introducing another TCN Original: Monthly Movie Mini-Reviews
Every month, I try to discover as many films as possible that haven't necessarily been released recently. This series will feature my quick thoughts on each movie in about a paragraph, accompanied by a rating. Without further ado, let's get into what I watched in April 2020!
---
Funny Games (2007)
This is an almost frame-by-frame copy of the 1997 original released in Germany, and is from the same director Michael Haneke. It's a sick twist on the conventional horror/thriller genre that plays with expectations, conventional plot, and cruel humor. The result is one of the most stomach-churning and anger-inducing films in existence.
Rating: ⭐⭐⭐
---
Imitation of Life (1959)
The last film directed by Douglas Sirk is quite possibly one of American cinema's greatest accomplishments. Shot-by-shot, this masterpiece unravels the "golden age" of the 1950's by presenting a heartbreaking story that tackles feminism and racism. It's a rare gem from an era when Hollywood typically ignored such issues.
Rating: ⭐⭐⭐⭐+1/2
---
The Piano (1993)
A harrowing tale of oppression and liberation of a woman in colonial New Zealand. This film from director Jane Campion shows just how incredibly important music can be in romance, communication, and life in general. Despite its slower moments, it still leaves an impact felt days after viewing.
Rating: ⭐⭐⭐+1/2
---
Blade Runner – The Final Cut (1982)
This version of Ridley Scott's critically acclaimed film was released in 2007, and is arguably the best possible execution of his vision. This dystopian sci-fi thriller proves to be ahead of its time in the visual and sonic departments, while unfortunately failing to deliver a cohesive story.
Rating: ⭐⭐⭐
---
Arrival (2016)
Despite being a little cliché, director Denis Villeneuve's message of world peace in this science fiction (emphasis on "science") film is executed with cinematic and sonic perfection. It's an experience that will thrill any linguist, astronomer, or casual movie fan. Watch Amy Adams and Jeremy Renner make contact and fight fear in this cinematic classic.
Rating: ⭐⭐⭐+1/2
---
The Sapphires (2012)
Director Wayne Blair provides a heartwarming and soulful experience about music and war framed in the racial politics of 1960's Australia. The racial tension, dazzling musical numbers, and heartfelt romance will have you cheering as if you were in the audience to see The Sapphires themselves.
Rating: ⭐⭐⭐+1/2