Mythic Quest Drops A Special 'Quarantine' Episode
Quarantine didn't stop the crew of Mythic Quest from giving their fans a something to enjoy during shutdown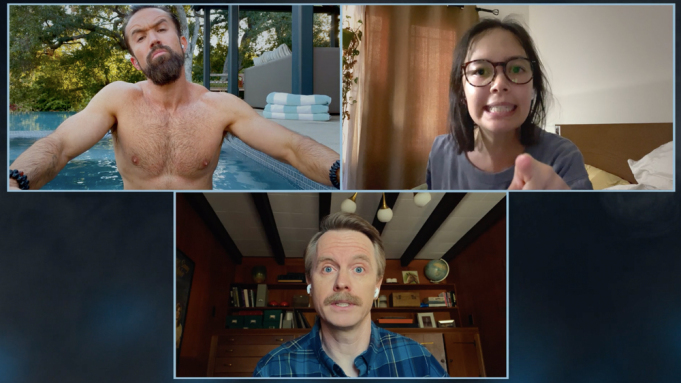 First off, if you haven't binge watched Mythic Quest: Raven's Banquet on Apple TV+ yet, you should. Especially if you are a fan of It's Always Sunny In Philadelphia. This special 'quarantine episode' is very relatable to what many are going through during this pandemic yet is also very connected to Season 1.
With the entertainment industry finding new ways to get content to their fans, we have seen a rise in reunions and specials on streaming services over the past month or so. While Mythic Quest was renewed for Season 2, the crew got together to give us something to hold us over, and it hits home.
"We wrote it in about three days, give or take. And then we prepped," he said. "We prepped for about a week, then we shot for about a week, and then in [editing] was about a week-and-a-half, but overlapping. So the whole thing was three weeks."

-Rob McElhenney
The process only took three weeks but you wouldn't have guessed that behind the quality of the episode they pumped out. From top to bottom, from production to story, they made this episode flow perfectly to the ending of Season 1 and also made it feel realistic to what is happening around the world.
"We wanted to make sure that we were telling a story that felt organic and true to what Poppy's experience would or could be," McElhenney explained. "And that by telling the story, we were at worst, making people feel heard or seen, but at best, making people feel less alone. So anybody who's watching the episode hopefully feels that sense of community and ultimately triumph at the end."

-McElhenney
And the triumph McElhenny speaks about really does ring true. Being as someone who is stuck at home, last 5 min of the episode really brings out some emotion. It shows you the lows many are going through, builds you back up and ends with a fantastic Rube Goldberg contraption that may bring out some tears of joy.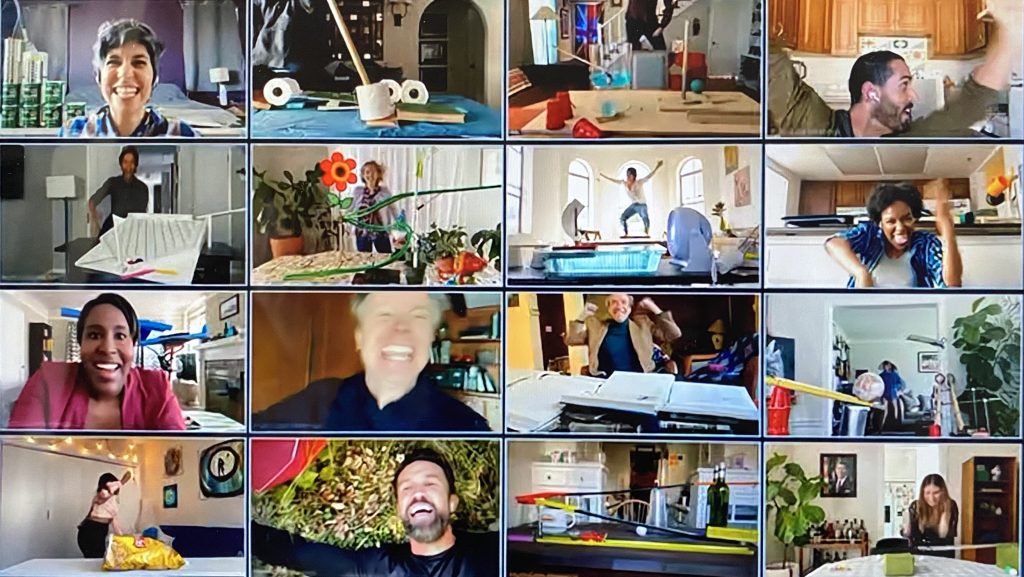 "Since we finished and I'm so happy with it and so proud of it and it seems to be getting such an overwhelmingly positive response, and most importantly, it got our crew working for three weeks, which is great," he said. "And the truth is, I don't know when we're going back into the soundstages. I just don't. I mean, the initial plan was two weeks, and then it was a month, and then it was five months, and now we just don't know. So as this continues to extend, if this is a successful episode and we can find a way in which we can tell another story and the audience is there for it, I don't see why not."

-McElhenney
Starring Rob McElhenney, Ashley Burch, and David Hornsby, the special 'Quarantine' episode of Mythic Quest: Raven's Banquet premiered on May 22nd and is available on Apple TV+.