[Album Review] "Notes On A Conditional Form" by The 1975
The 1975 embark on their most bombastic and bloated project with all its quirks, valleys, mountains and bends to encapsulate the voice of a generation.
The 1975 proves that quality over quantity don't always go hand-in-hand.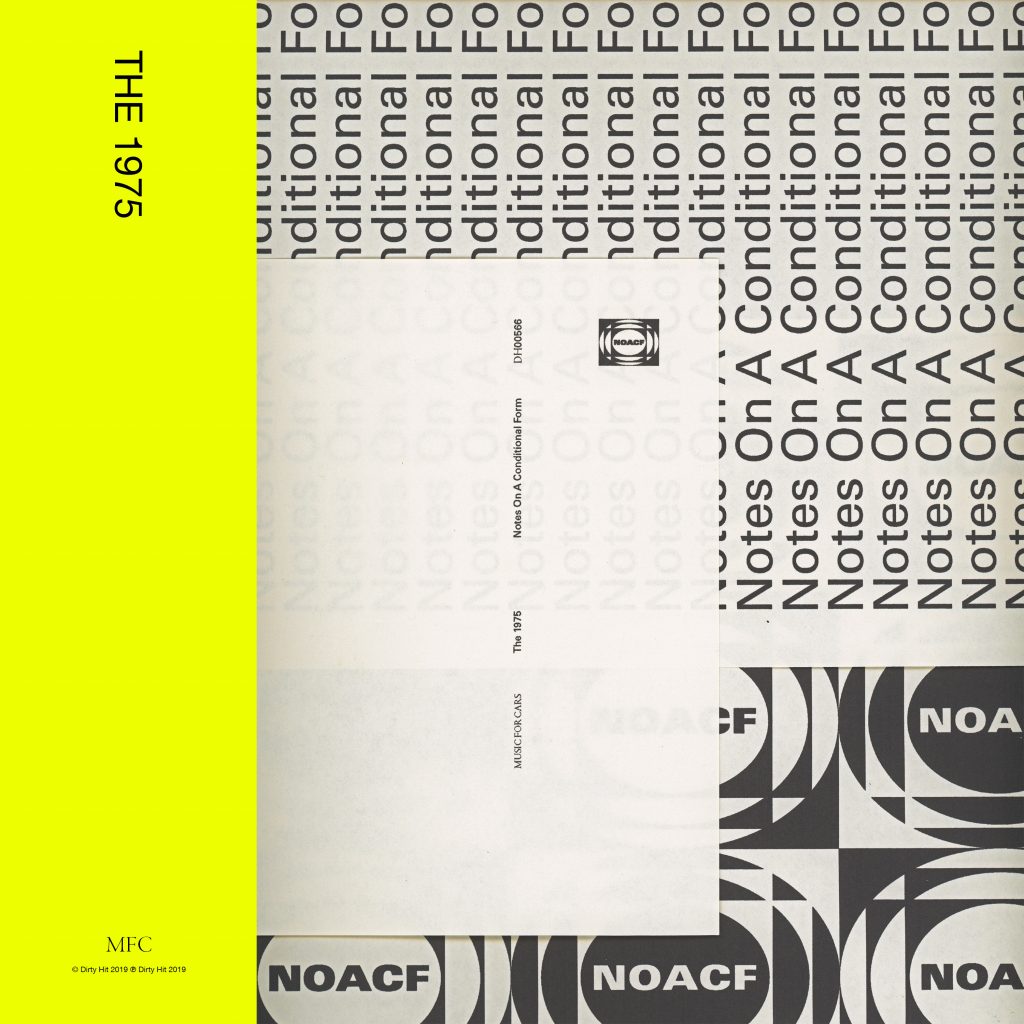 The 1975 embark on their most bombastic and bloated project with all its quirks, valleys, mountains and bends to encapsulate the voice of a generation. Notes On A Conditional Form, out May 22, slots itself as the bands fourth LP, and the second half of their two-part project "Music For Cars". With many delays and drawn out releases, this new record truly accentuates that patience is key.
Track List:
The 1975
People
The End (Music For Cars)
Frail State of Mind
Streaming
The Birthday Party
Yeah I Know
The Because She Goes
Jesus Christ 2005 God Bless America
Roadkill
Me & You Together Song
I Think There's Something You Should Know
Nothing Revealed / Everything Denied
Tonight (I Wish I Was Your Boy)
Shiny Collarbone
If You're Too Shy (Let Me Know)
Playing On My Mind
Having No Head
What Should I Say
Bagsy Not In Net
Don't Worry
Guys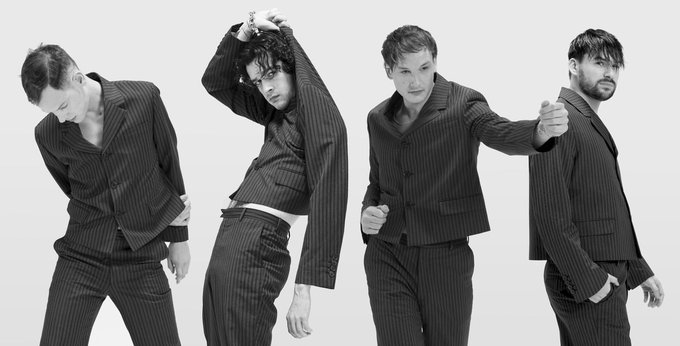 Becoming the voice of a generation requires forethought and expressions that are usually drawn from places you would least expect. The intro track "The 1975" is precisely that. Filled with swirling pianos and synth textures, 16 year-old climate change activist Greta Thunberg, strongly yet reverently fills the empty air with spoken word. These textual themes continue throughout the record's entirety which brings much-needed cohesion. Every section of the record brings a new soundscape. The first six tracks are three singles sandwiched between three more instrumental ambiance cuts that slyly give these singles more sustenance and context. "Streaming" perfectly transitions into "The Birthday Party", and "The 1975" oddly makes the transition into "People" feel nuclear. Few albums trod near Notes On A Conditional Form when it comes to loose cohesion and self awareness.
Existential introspection comes to mind when thinking of this LP. Many of the thoughts and feelings of an anxious party goer or bewildered atheist are present throughout the record, and are conducive to frontman Matty Healy's inner notions. Sometimes you'll think to yourself while listening "Did I really need to know that?". For Matty, that answer is yes. There's nothing really off limits. It is a very personal and wandering album and I believe that is precisely what makes it so incredible. Take masterclass songwriting, mix it with elite production and beautiful instrumentation, and you land somewhere between Notes On A Conditional Form by The 1975 and Kid A by Radiohead.
When it comes to this record, no genre is off limits. Notes houses a couple dark and cataclysmic UK garage tracks, ambient 90's shoegaze, and even some folk and pop-rock songs you'd expect to hear in the early 2000's. The 1975 have always been this way. Learning how to web many strong elements from different genres, and then spinning out their own take of a retro pop song, have provided the experience to make the feat of Notes On A Conditional Form a reality.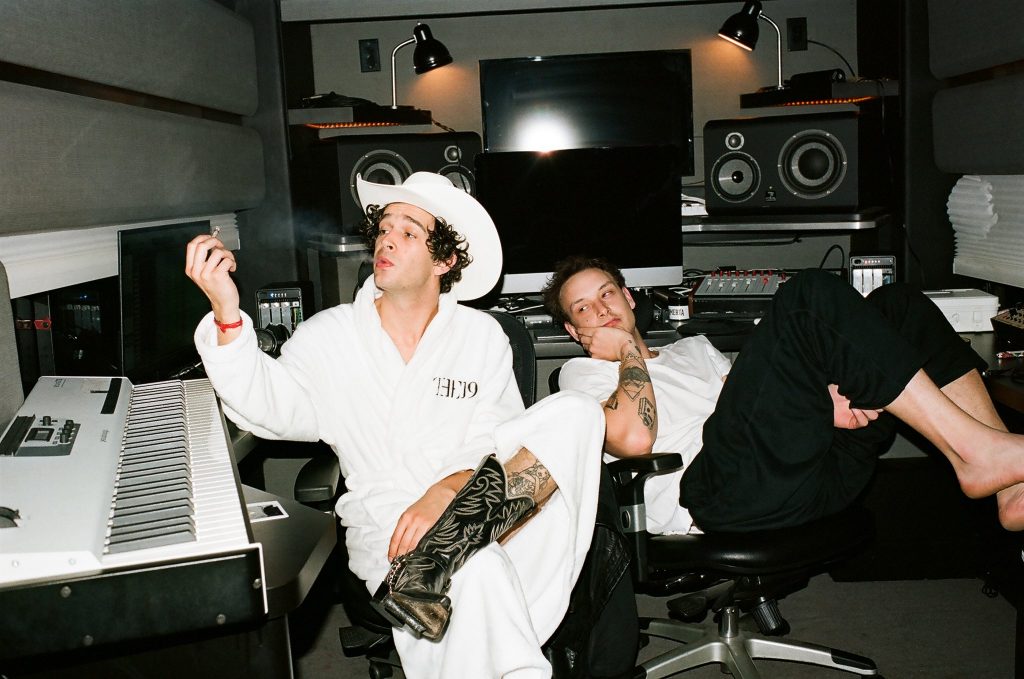 For some listeners, this record will not make an impression. Enjoying the band's previous albums does not guarantee you will be able to say the same for Notes. In some ways, The 1975 have lost many appealing qualities that longtime fans once enjoyed. Exciting upbeat 80's synth bops seem to be a thing of the past for the band. Matty Healy's egotistical charisma has been reduced to anxieties and existentialism. These things are definitely not inherently bad, but can present themselves in a rather unexciting way to some listeners. The lack of context and large track list can bewilder someone jumping into The 1975 for the first time, and turn them off to this record. I highly advise listening to the band's discography to enjoy Notes On A Conditional Form in all its glory.
Now with all that in place it's imperative to know that this album, simply put, is good. Many years of songwriting and record releases have fueled every ounce of it. To the genre bending soundscapes of "Then Because She Goes", the twangy and humorous country-rock in "Roadkill", to the years of backstory and self-aware lyrics, it is easy to get lost in all of it. It is music that speaks boldly and without haste. In my humble opinion, this will go down as the bands most critically acclaimed and eventful record to date.
Rating: A+
Notes On A Conditional Form by The 1975 features tracks written and produced by George Daniel, Jonathan Gilmore, Matty Healy, Adam Hann, Greta Thunberg, Ross Mcdonald, No Rome, & Tim Healy. It is now available on major streaming platforms and physical formats.