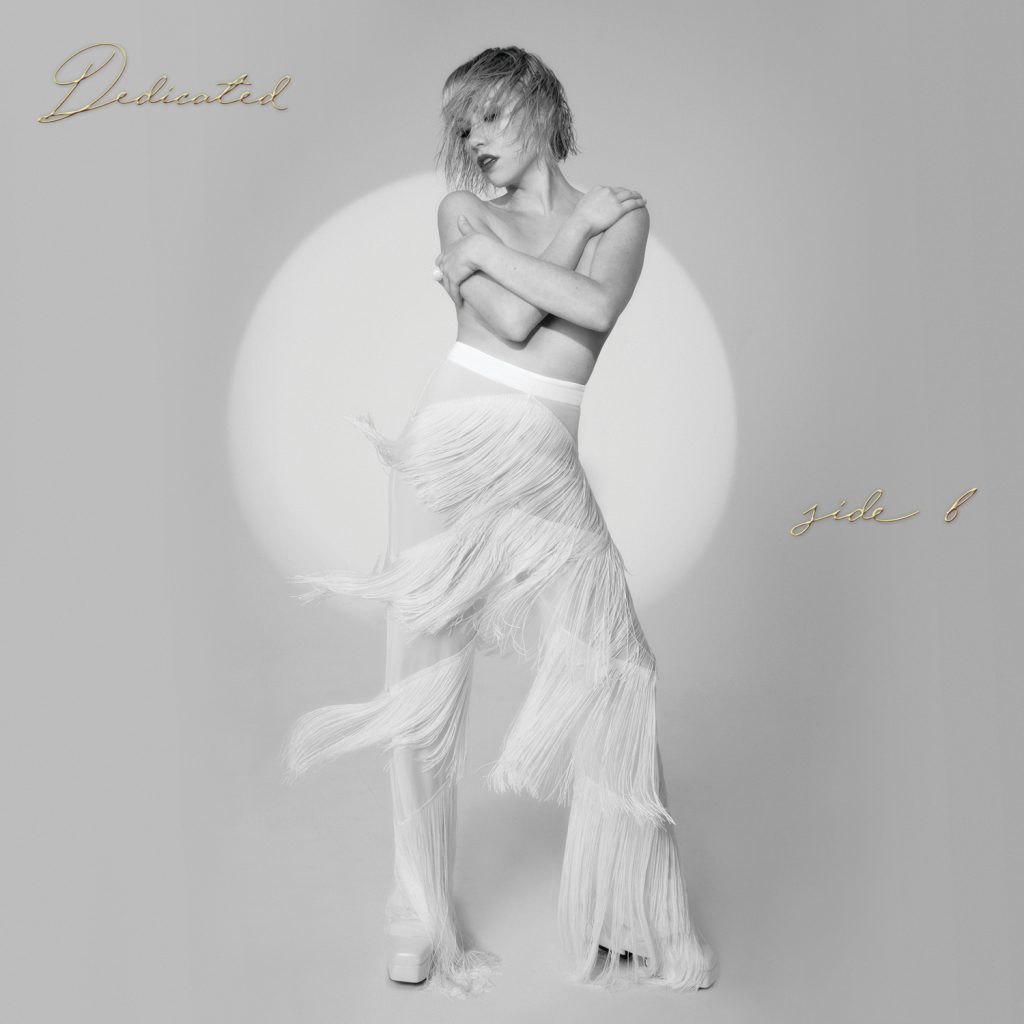 Canada's pop princess returns with a collection of leftovers from her 2019 record Dedicated which arrived in the form of the surprise release of Dedicated Side B on May 21. After rising to fame following the smash single "Call Me Maybe", Jepsen went on to release 2015's acclaimed Emotion. The record won over critics and fans alike with its call-back to pop's golden age of the 1980's. This new collection of songs continues those styles and introduces new formulas to the Jepsen catalog.
Track List
This Love Isn't Crazy
Window
Felt This Way
Stay Away
This Is What They Say
Heartbeat
Summer Love
Fake Mona Lisa
Let's Sort The Whole Thing Out
Comeback
Solo
Now I Don't Hate California After All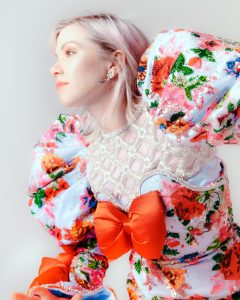 "This Love Isn't Crazy" commands your attention at the record's start with darting synths and vocal samples. Enter Jepsen convincing herself that a newfound romance isn't insane with a powerful performance and a satisfying payoff in the chorus. It's easily her most exhilarating introduction to a record since "Run Away With Me". "Window" is a cross between funk and the natural instrumental roots of her debut record Tug Of War. It's a delightful celebration of a desire for Jepsen's lover to be more vulnerable. Up next are "Felt This Way" and "Stay Away" which both revolve around the same lyrical idea of lust and love being a palpable temptation. One expresses that idea over melodramatic synths and a mid-tempo beat, while the other is an exuberant celebration with a soaring chorus. These songs are proof of a dynamic singer-songwriter that the internet continues to define by "Call Me Maybe".
"But I can't take much more of your hesitating // Both our hands speak for us and complicate it // My home is your body, how can I stay away?"

"Felt This Way"
Pulsating 90's synthesizers over a bouncing beat make a sweet introduction in "This Is What They Say" where the singer finds herself in what she defines as "true love". "Heartbeat" is the soaring ballad that was missing on Dedicated. Its smooth instrumental, whirling synthesizers, and slow beat are combined with an intense vocal performance. A washed-over organ and tight beat make up "Summer Love", a song that sounds like an unheard Michael Jackson demo from the late 1980's. The record ends on an incredibly high note with the victorious "Solo", a partner to "Party For One" on Dedicated, and the ocean-drenched ballad "Now I Don't Hate California After All".
"Everything's a little bit clearer // How my body feels in your hands // It makes me want to get a little bit nearer // Yeah, but I don't know if you're ready for that"

Heartbeat
The record has only a few dull moments, but they do exist. While "Fake Mona Lisa" has an infectious chorus and tells the tale of a wildly romantic night, its short length cripples what could have been a more compelling track. "Let's Sort The Whole Thing Out" has a repetitive drum loop and just the right instrumental palette of light guitar and chiming synths that form a chorus with a Target commercial ring to it. "Comeback" feels like a leftover track that Bleachers frontman, and well-known Jepsen collaborator, Jack Antonoff took from Taylor Swift's exploration of the 1980's on 1989 and Lover. Jepsen feels more like the feature here rather than Antonoff's band as listed on the track list.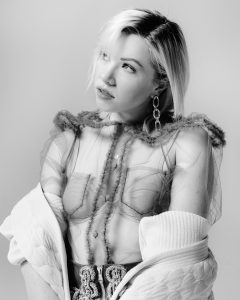 Regardless of its flaws, they are very few and hardly impact the overall record's experiences. The tracks provided match the quality, and occasionally exceed, the quality of those found on Dedicated. Dedicated Side B is proof that Carly Rae Jepsen is one of the past decade's most prolific pop songwriters. Her understanding of the dramatic emotions of romance, combined with retro-inspired instrumentals put to modern production quality, provide the listener an exceptional pop music experience.
Rating: B+
Dedicated Side B features tracks written and produced by Carly Rae Jepsen, Jack Antonoff, and John Hill. It is now available on major streaming platforms and physical formats.