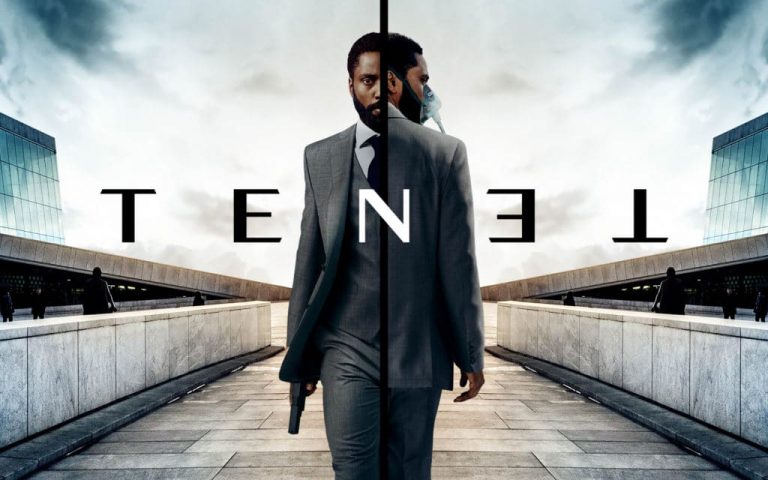 Like many film studios, Warner Bros. has been postponing its upcoming slate of theatrical releases through the summer, due to the ongoing pandemic. Some films are even receiving direct releases to video-on-demand, as has recently developed for the animated Scoob! (to release May 15th).
However, Christopher Nolan's Tenet is retaining its release date of July 17th, provided that movie theaters have reopened by then. Warner Bros. CEO Ann Sarnoff told The Hollywood Reporter, "We are committed to—and are excited about—releasing Tenet in theaters this summer or whenever theaters reopen. We remain supportive of the theatrical experience and our exhibition partners, and are confident that our tentpole titles, including Tenet and Wonder Woman 1984, are exactly the type of films that will have people eager to return to theaters."
With a budget of over $200 million, Tenet is Nolan's most expensive original film to date: "an action epic revolving around international espionage, time travel, and evolution" (IMDb). Nolan has staunchly refused to postpone the film, as he reportedly "accelerated the film's editing schedule, sending his editors home on March 20 to tie up loose ends." Tenet is Warner Bros.' only July release to keep its intended premiere date.
Tenet features a cast of heavy hitters, led by John David Washington (BlacKkKlansman) and including Robert Pattinson (The Lighthouse, The King), Wes Chatham (The Expanse), Sir Kenneth Branagh (Hamlet, Murder on the Orient Express), Elizabeth Debicki (The Man from U.N.C.L.E., Widows), Aaron Taylor-Johnson (Savages, Godzilla), and Nolan-favorite Sir Michael Caine (Batman Begins, Inception, Dunkirk, etc.).