[Album Review] "CALM" by 5 Seconds of Summer
Album review of "CALM" by 5 Seconds of Summer
A sharp departure from their pop-punk roots, but far from unexpected, resulting in an utterly unique pop album.
5 Seconds of Summer is an Alternative/pop band comprised of frontman Luke Hemmings (Lead vocals and rhythm guitar), Michael Clifford (Lead guitar), Calum Hood (bass), And Ashton Irwin (drums). The band got its start when Hemmings began publishing covers on YouTube, eventually including the rest of the group. This gained major attention and quickly developed a following, leading to members of prominent boybands at the time sharing their material. This was the catalyst that set off their prominent career. Influenced by the likes of Green Day and All Time Low in their early days. CALM is the fourth studio album by 5 Seconds of Summer, released on the 27th of March, 2020.
Red Dessert
No Shame
Old Me
Easier
Teeth
Wildflower
Best Years
Not In The Same Way
Lover Of Mine
Thin White Lies
Lonely Heart
High
Despite a clerical error releasing 10 000 copies of 5SOS' new album almost a week early, the general response to their 4th album has been positive. CALM is a beautifully constructed pop record from start to finish. No track stands out as a filler and it's clear that equal attention and care have been put into each song's creation. Their previous album Youngblood shocked fans with its distinctly synth-pop sound, a dramatic departure from the pop-punk/alternative sound the band strived for before.
"I hope you think of me high

I hope you think of me highly

When you're with someone else"

High, track 12 on CALM
Songs like "Old Me" and "Thin White Lies" express an undeniably alternative edge reminiscent of their earlier releases, while "Red Desert" and "Not In The Same Way" are unapologetic pop tracks that are unique in their approach in terms of production. "Easier" may be far from my favorite track on the record, but with repeated beauty of "High" and "Lover of Mine" it is more than made up for.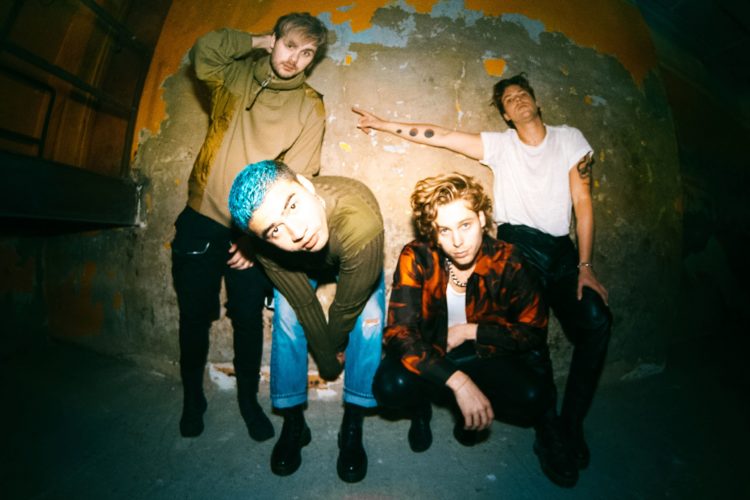 While I'm of the opinion that Good Charlotte's the Madden Brothers' creative influence on 5SOS during their first two records cemented their alternative sound, the decision to part from not only their alternative roots, but their producers, has been a successful one for the longevity of the band.
"Past love, burned out like a cigarette

I promise, darling, you won't regret

The best years"

Best Years, track 7 on CALM
"No Shame", "Teeth", and "Easier" seem to be three of the more superficial tracks on the album with more obvious meaning in their lyrics and an aggressively mainstream sound. However, these were some of the initial singles the band released for their latest album. This explains some reviewers' opinions that they feel too similar for the otherwise diverse range of sounds found on CALM.
I only light up when cameras are flashin'

Never enough and no satisfaction

Got no shame

I love the way you're screaming my name

Diggin' my grave to get a reaction

Changin' my face and callin' it fashion

Got no shame

No Shame, track 2 on CALM
CALM is a beautifully constructed album from start to finish, with incredible foresight evident in its production and writing. Stellar musical performances are found throughout, Luke Hemmings strong falsetto is a recurring motif throughout, as well as Michael Clifford's moody guitar licks. While longtime fans of 5 Seconds of Summer may be disappointed in the more "mainstream" sounding album, fans should be delighted in the entirely non-conventional route the album took to get there, resulting in an utterly unique pop album. This provides an element of longevity to the project that may not be found with previous albums such as Sounds Good, Feels Good.
Rating: B+
CALM by 5 Seconds of Summer features tracks written by members Calum Hood, Ashton Irwin, Luke Hemmings, and Michael Clifford. Calm was produced by Matthew Pauling, Happy Perez, and Dre Moon. It is now available on major streaming platforms and in physical formats.