'The Rock' Will Make Black Adam A Household Name
"The Hierarchy Of Power In The DC Universe Is About To Change" – The Rock Will Bring It
"The Hierarchy Of Power In The DC Universe Is About To Change"
That is the quote Dwayne 'The Rock' Johnson has be captioning on his Instagram posts when he shares an update from his "Iron Paradise" in preparation for his coveted role of BLACK ADAM. Johnson has been putting in the work and is not shy to share it with the world to see. HE. IS. JACKED.
The Rock wont need a padded muscle suit.
He's shredded even more so than ever before. Coming from a fan of his when he was still employed by the "WWF" as the most Electrifying Man in Sports Entertainment, The Peoples Champ, nothing will compare to what he will reveal as Black Adam.
"Like most kids growing up, I dreamed about being a superhero," Johnson previously said. "As a kid, Superman was the hero I always wanted to be. But, a few years into my fantasy, I realized that Superman was the hero, I could never be. I was too rebellious. Too rambunctious. Too resistant to convention and authority."
Speaking of his "Squared Circle" days, he burst on the scene as a baby face then turned heel when we least expected it. But his heel turn was so charismatic that the audience couldn't help but fall in love with him all over again. A push-and-pull of face and heel. I'd expect something similar for the anti-hero Black Adam. Maybe it wont be Black Adams' charisma that we get drawn to, maybe it'll be his sheer force of power and magic that will do the trick. Either way, the character arc should be one to capture our intrigue for this overlooked DC villain/hero.
"Black Adam, how he starts, he starts off as a villain," Johnson told ComicBook.com. "Then, he becomes an anti-hero. And then he might become a hero or we might not."
A New Era
The Rock mentions a "New Era" often in his posts as well. While it may mean nothing but a catchy phrase to get us excited for his turn as a super anti-hero, maybe it means more. Maybe it means DC and WB will let its directors be a bit more edgy with their heroes, let them take chances on being different, to think outside of the box yet stay true to the source material.
It's been rumored that Johnson wants his Black Adam to go toe-to-toe with Henry Cavill's Superman, but with the impending reboot of the DCEU/DCU, that idea is looking more unlikely. Black Adam is to be an origin movie, so there shouldn't be any Superman battles in ancient Egypt. That should give the studios and actors time to figure out what they want to do, or more like, what they can do going forward.
In the comics, depending which era you look up, Teth-Adam is chosen by The Wizard To become Egypt's Champion and bestows upon him the powers from of the Egyptian gods Shu, Horus, Amon, Zehuti, Aton, and Mehen: SHAZAM. Will he rule the world? Will he protect his people? What will a man with all that power do?
One thing is for sure, The Rock is so charismatic people want to know more about Black Adam just because he's portraying him. The Rock will make sure he does one of his favorite comic heroes justice.
But he'll dish out justice the Black Adam way.
Just Bring It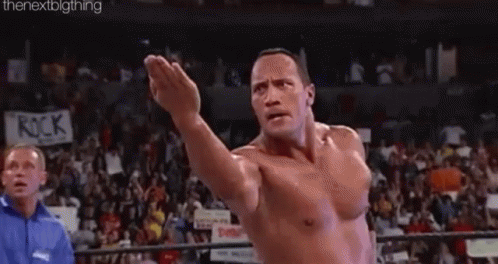 Production is said to be starting this summer. Staring Dwayne 'The Rock' Johnson and directed by Jaume Collet-Serra, Black Adam has an expected release date of December 22, 2021.