[TCN's Cultured Cosplay] Inkfall
In our fourth Cosplay Interview, we continue our series with cosplayer and artist Inkfall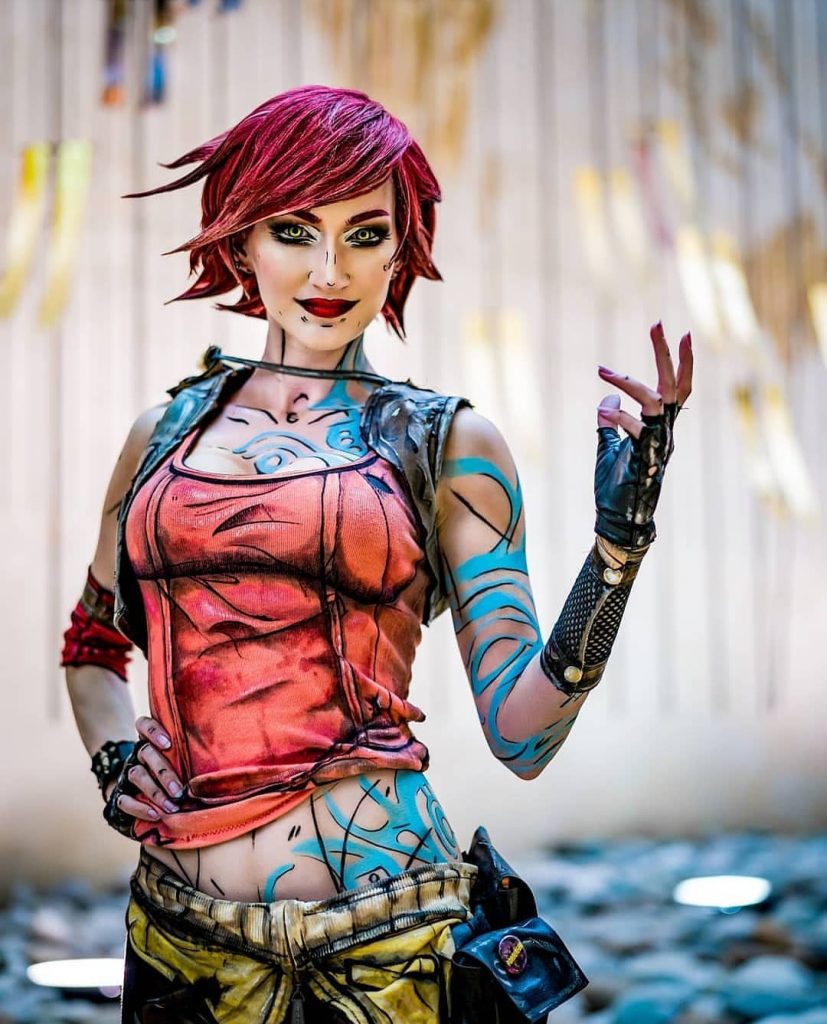 Welcome to another weekly edition of TCN's Cultured Cosplay. In this series we recognize the hard work and talent of various cosplay artists and invite them to share with us their experiences and what makes them do what they clearly love doing.
We at TCN pride ourselves on only releasing verified news and releasing informative, inclusive content.  We are a community of nerds doing what we are passionate about and hope to convey that passion to our readers and fellow nerds and in our debut Cosplay Interview column we continue our series with cosplayer Inkfall!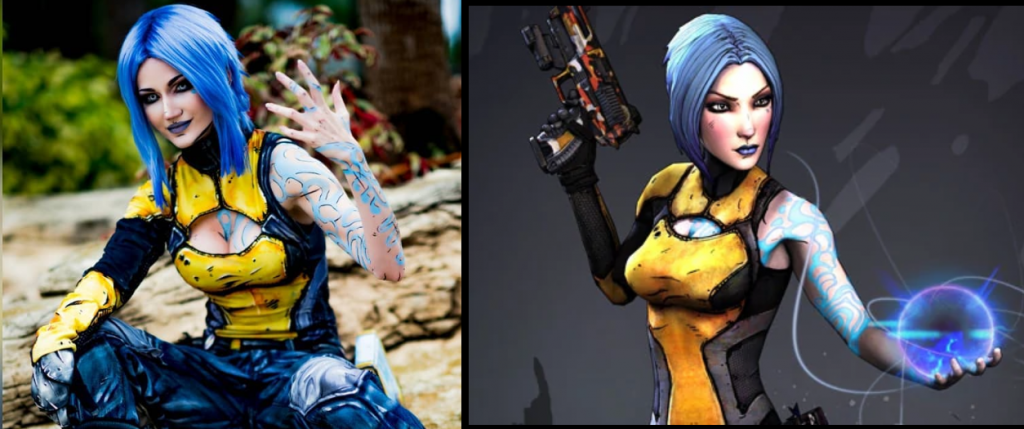 Tell me about yourself and being first introduced to cosplay.
Hey, hi, how's it goin, I'm Brie! I'm a Florida native kickin it in Tampa, Capricorn, Ravenclaw, and very average pun enthusiast who likes to cosplay and draw. I first realized that cosplay was a thing that people like me could do by watching Heroes of Cosplay on SyFy. So there was at least one positive to come out of that show!
What got you interested in doing cosplay?
Seeing what other people were able to create on their own, more than anything else. I would see cosplayers who looked like they stepped right out of a movie or game, and the pieces they were wearing were all handmade. I figured if they could teach themselves (since we didn't have NEARLY as many tutorials back then), then I could probably do something similar, at least try.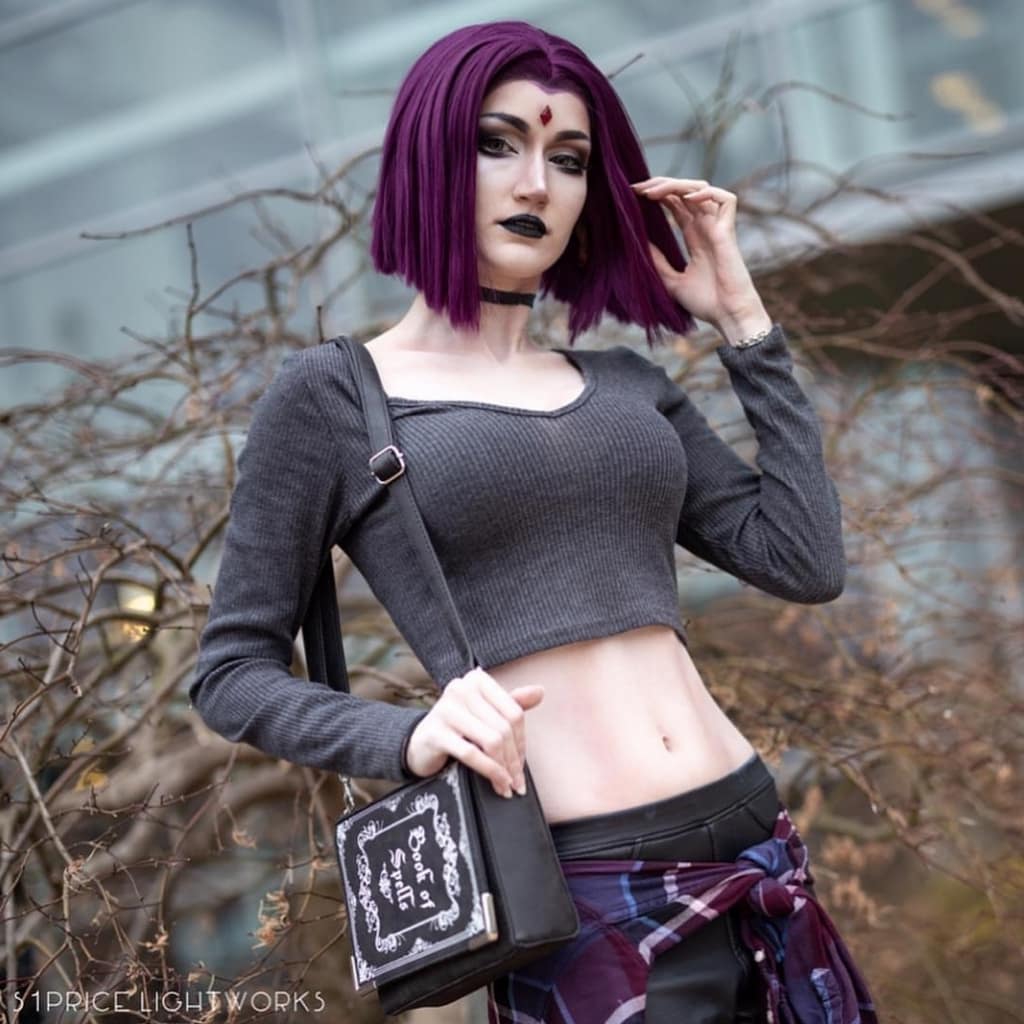 What was your first cosplay?
Lilith from Borderlands 2 was the first costume I made myself and wore specifically as a cosplay to a con. My sister, ke0th on IG, suggested we cosplay the sirens before I'd even played the games, but she got me hooked. We didn't really have any sewing, foam work, or wig styling experience at the time, but we were full of determination, and that's more powerful!
What was your favorite cosplay/technique you are most proud of?
Getting better at makeup and using it to change the way my face or body looks has been a game changer as far as how authentic I feel like my cosplays are. Part of the fun for me is to melt into the character, and makeup helps so much with that.
Do you have any upcoming cosplays you are excited about?
ke0th and I have a handful that we're really jonesing to work on, just waiting for the stars (time and money) to align! We're hoping to tackle a larger armor build next year since we don't have much experience with foam.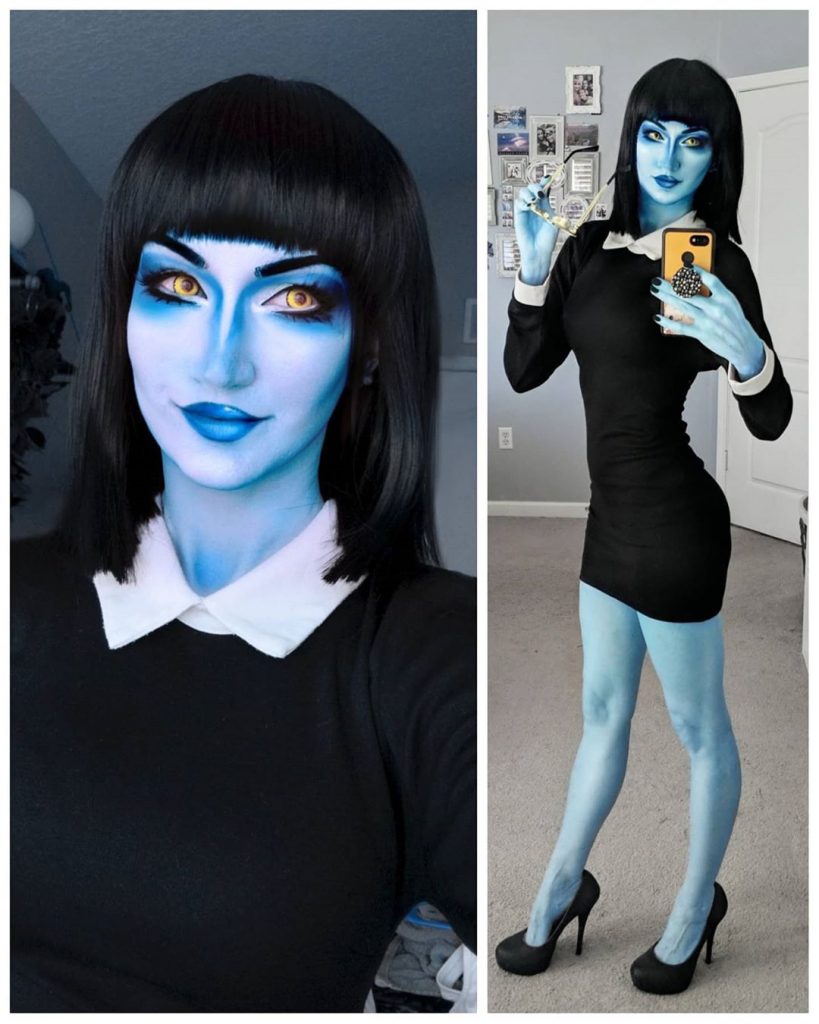 If money and time was no object, what is your dream cosplay?
To be entirely honest, I don't have a particular dream cosplay. I tend to focus on what I have lined up next and what skills I know are in my wheelhouse, but I would love to create something using LEDs and smoke some day! Effects like those can really take a costume to the next level.
What is your favorite experience from doing cosplay?
I have so many fantastic memories that have come from cosplay, but overall what sticks with me the most is just how incredible the community is. I've met most of my closest friends through cosplay, and I'm constantly humbled by how supportive, creative, and kind people can be. Interacting with people at cons will always be a surreal treat because people are just so dang nice!
What is the most fun about cosplay?
For me, it's been pushing the skills I have and learning new techniques and media PLUS the pure confidence you feel while wearing a cosplay. For a few hours (or until your feet start to hurt or your wig cap feels too tight), you get to be whatever badass, cute, mysterious, wholesome, etc. person you want. Cosplay can really make you feel powerful.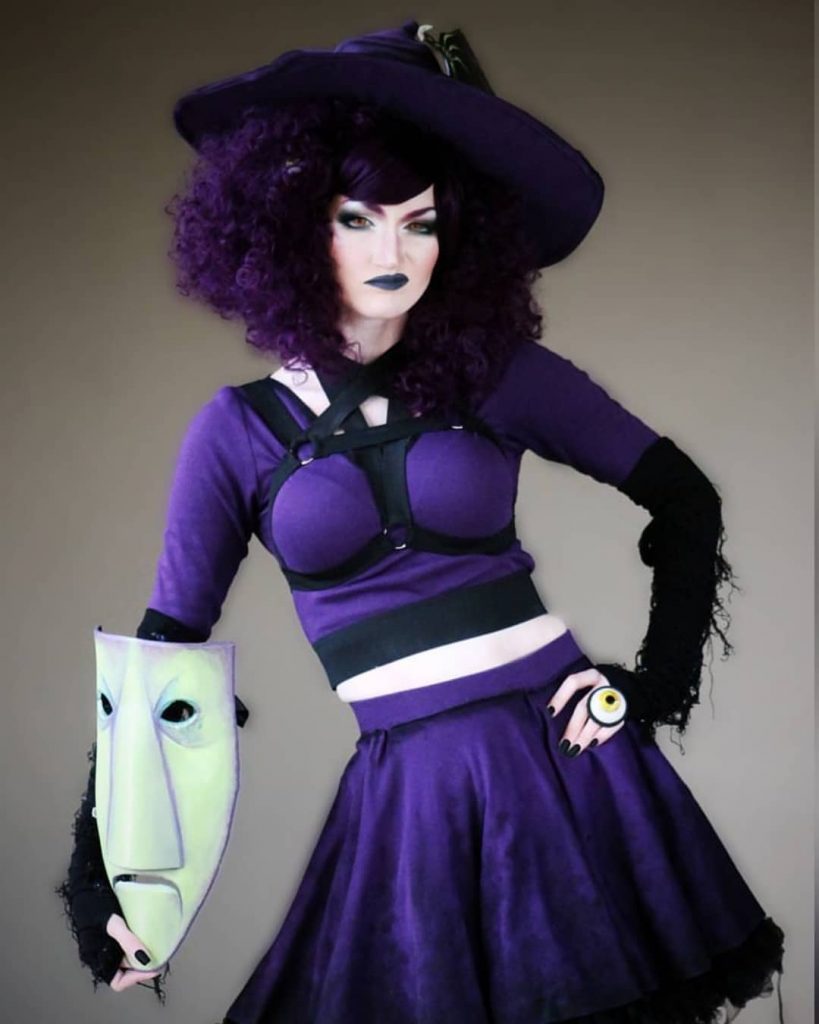 What is the most difficult or challenging thing about cosplay?
Trying to manage the time and funds for it! Cosplay can be an incredibly expensive hobby, and it seems like there's no easy way to balance everything it takes to consistently produce new pieces while working, while having a social life, while staying active and being healthy, etc. As much as I wish I could create more, I've also come to know when I need to put things down for a bit. You can always come back to it, and it's better to do it right the first time than rush it and hate it anyway.
What do you like doing when you aren't working on cosplay projects?
Like most people, I juggle being active and social in any free time I have, but I also keep a few different art projects on the sidelines at all times too. I take illustrative commissions every now and then, and working on small things like Funko Pop repaints help me from getting too burnt out on one thing. I'm also a pretty big movie buff, visual stories are so my jam!
What's your biggest pet peeve at cons?
One of my biggest will always be people taking cosplayers photo without asking permission first. 100% of the time you will get a better shot if you simply ask and let the cosplayer get into their pose so they can showcase their hard work. You're not as sneaky as you think you are trying to stealth a camera photo, and all it's gonna get you is double chins and unflattering candids. Most cosplayers are absolutely thrilled you like their costume enough to take a photo, so help us help you!
Which con would you most like to visit?
I think it'd be really cool to check out something like MCM London! I'd love to experience the cosplay community overseas, plus I'd get to meet some friends I've made through cosplay and wouldn't get to see otherwise.
If you weren't a cosplayer, what would you be up to right now?
Probably playing all the video games I don't have time for these days! Luckily it's just as easy to stream a playthrough while crafting, so I don't feel like I'm missing out too much.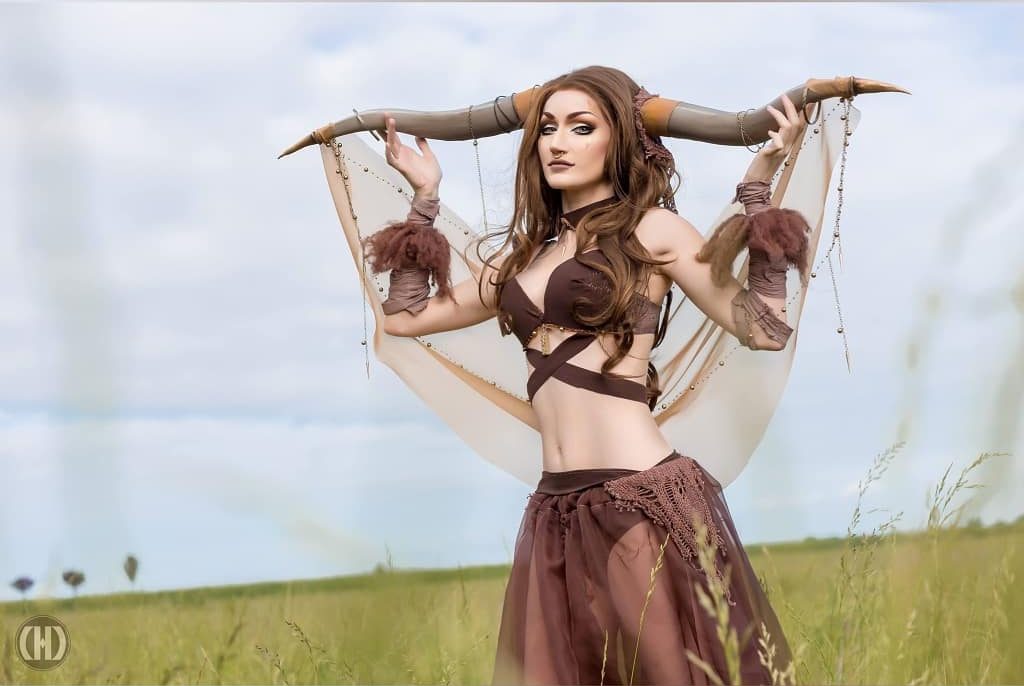 What's the most interesting thing you've read or seen this week?
Apparently the vertical pupils on animals like crocs and gators, and horizontal pupils on mammals like goats, stay oriented according to their heads. It's an adaptation to keep their field of view the same when they change positions. Nature is wild!
What is one message you would give to beginning cosplayers?
Try not to be too critical of yourself and just jump into it! It can be super hard not to compare yourself to others in the community, especially when they cosplay the same character as you, but it's important to remember that everyone has their own style in cosplay. No one will bring the character to life the exact same way as you, and the main priority should be too have FUN with it, and show your love for the franchise.
Anything else you would like our readers to know about you?
My parting words would have to be: be excellent to each other, be excellent to yourself.. And party on, dudes!!
You can show your support and follow Brie aka Inkfall on her Instagram or support her personal apparel designs on Etsy, TeePublic, and Redbubble.