Production on Black Adam possibly delayed according to Dwayne Johnson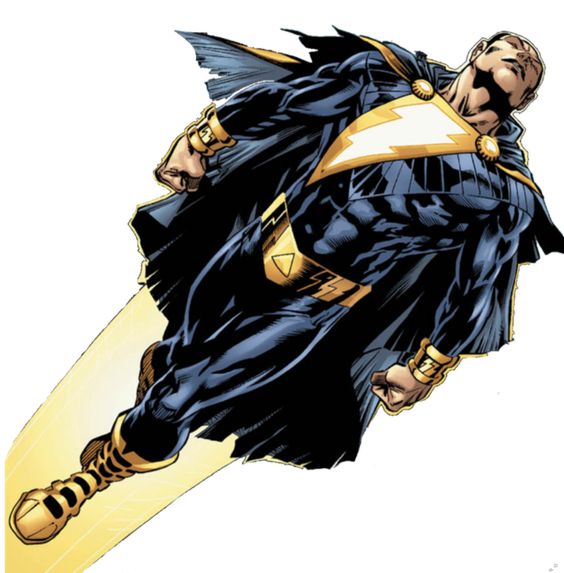 Dwayne Johnson revealed in a recent live Q&A session, that the production on his latest comic-book movie Black Adam could be delayed due to the Coronavirus. He went on to say that the movie was to begin shooting in July, and while that plan still seems feasible, he's ready for a change in the production date given how astronomically the Coronavirus is spreading across the world.
"I'm very excited about Black Adam by the way, I've been training very, very hard for that role. We were supposed to start shooting it in the summer, in July, and we'll see. I'm not quite too sure if it's still gonna happen, or, at least, if we'll still start shooting in July but it will all work out the way it's meant to work out."
The silver lining in this is that Black Adam is not scheduled for release until December 22nd, 2021 which gives some cushion for damage even if the movie production is delayed.
Dwayne Johnson already has been the executive producer for Shazam! (2019) before this. Dwayne wanted to make an appearance in Shazam! but decided otherwise to save his debut for a later standalone film which would establish a base for both Shazam and Black Adam to appear in a movie together at a later date.
Dwayne Johnson is arguably one of the busiest actors in Hollywood. The plan was to initially go from shooting Red Notice with Ryan Reynolds and Gal Gadot and then proceeding to shoot for Black Adam. However, Dwayne's shooting for Red Notice got cut short due to rising COVID-19 cases in Atlanta. Dwayne earlier also confirmed in one of his live Q&A sessions that the sequel for Hobbs & Shaw is in development. So, he has that also to look into once the pandemic situation is under control.
Black Adam will be directed by Jaume Collet-Serra. The same director who helmed the direction of The Shallows and The Jungle Cruise with a screenplay by Adam Sztykiel known for his work in Rampage based on the DC Comics character. The film is set to hit the theatres on Dec 22nd, 2021.
Source: Joblo