Guardians of the Galaxy vs Birds of Prey: Double Standards?
An analysis on why Birds of Prey and Guardians of the Galaxy have been receiving massively different treatment, despite many similarities.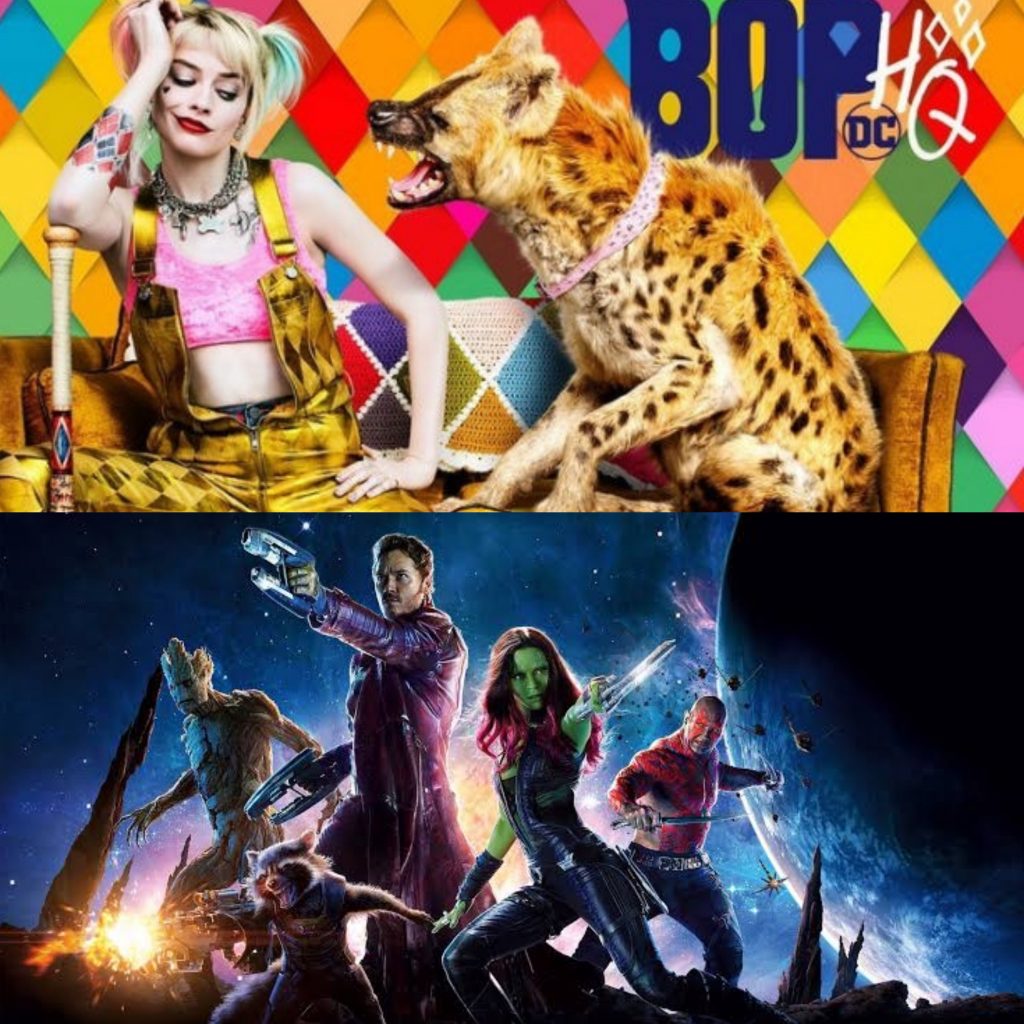 The first Guardians of the Galaxy film was a critical and box office success, predominantly due to its fresh and colorful feel. Fans were thrilled at such a welcome change of pace compared to the comparatively dark and gritty films preceding it.
With this precedent in mind, it begs the question as to why Birds of Prey is getting such bad press. With an 80% Fresh score on Rotten Tomatoes and overwhelmingly positive reactions from initial screenings, the majority of reports from major news outlets have been highlighting its status as a "box office bomb." This speaks to a greater issue within nerd culture: the quote-unquote "diehard fans" mad at the lack of Harley's cleavage, and the casual fan more willing to enjoy all aspects of the film and its characters.
Guardians of the Galaxy, directed by James Gunn, served as a cultural and tonal reboot for the Marvel Cinematic Universe after the dark and gritty films preceding it (i.e Captain America: The Winter Soldier), and Birds of Prey served a similar purpose(i.e Batman vs Superman: Dawn of Justice). In this regard, Gunn's ragtag group of mercenaries stood out due to their bright colors, a classic soundtrack, and a new approach to the whole "superhero thing".
Birds of Prey used similar tactics to aid the success of the film, with bright and colorful costumes and set pieces, an all-female powerhouse of a soundtrack, and above all, an optimistic tone.
So with all these similarities in mind, why is there such a dramatic difference in media response and reviews? The majority of responses after the release of Birds of Prey have been regarding the film as a "box office failure" or have been detailing so-called "fans" anger at the lack of sexualization of female characters in this film. This completely contrasts the responses to Guardians of the Galaxy which were overwhelmingly positive.
Costume
Harley Quinn's new costume in Yan's Birds of Prey has been under much criticism by quote-unquote "die-hard fans" saying they made Harley, as well as the other female leads (specifically Mary Elizabeth Winstead's Huntress) too unattractive.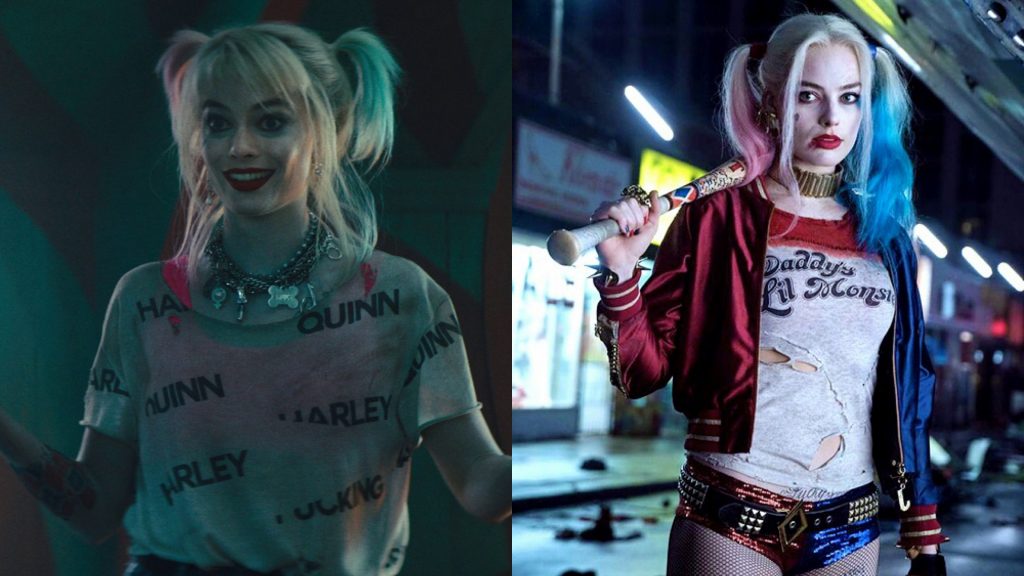 In the light of these often sexist comments, Margot Robbie (who also produced the film) has said she requested her costume in this film to have "more room" to move. Costume designer Erin Benach described the outfit choices as "above all, utilitarian" saying the focus was on the pieces being "highly functioning."
This poses a stark contrast to Harley's costume for David Ayer's Suicide Squad in which Harley's clothes were neither practical nor "roomie."
Female Characters
While I am of the unpopular opinion that 2016's Suicide Squad wasn't all bad, the difference in writing between David Ayer's picture and the female-directed Birds of Prey is night and day. Cathy Yan and her team of writers seem to have truly done the research before making this film, with easter eggs and character moments that feel straight from the pages of a comic.
There is a common trend among female characters to be one-dimensional and only serve the purposes of the leading men. The argument can be made that this is the case in Guardians of the Galaxy as Gamora, the female lead, and Nebula are only used to further the plot of the male protagonists or antagonists. While they are great characters and have some phenomenal moments, the motivations of these female characters are never established, nor are they cared for.
In Birds of Prey, this is the primary concern. The film revolves around Harley and her motivations as well as her self-growth. In scenes that show her moral dilemma about giving up Cassandra Cain, or her relationship with her landlord who runs the restaurant downstairs. These scenes highlight a sense of humanity for Harley that is otherwise not seen.
This continues in the treatment of the other leads. Huntress is cool and calculated, but she's also a total dork. Canary is swift and determined but has some definite trust issues and even Detective Montoya, who acts under pressure and has such keen instincts, suffers from alcoholism and is often entirely overlooked by her male coworkers.
Tone
Both Guardians of the Galaxy and Birds of Prey (And The Fantabulous Emancipation of One Harley Quinn) are examples of a massive shift in tone for their respective franchises with a focus on the fun these comics center around.
Guardians of the Galaxy and, to a lesser extent, Guardians of the Galaxy vol. 2, are praised for their new approach and how fresh this made the film feel. With bright, juxtaposing colors and some incredibly funny dialogue that draws from dark humor in a way MCU films preceding it hadn't dared to try. This continues to beg the question: Why is the response so different for Birds of Prey?
These diametrically opposed sides have been at it for years and inevitably will be for years to come. However, this should not, and should never be the final word on a film's success.