'Snake Eyes' To Reboot G.I. Joe Franchise, Wraps Production
CLASSIFIED no more, Snake Eyes to be a G.I. Joe origin movie.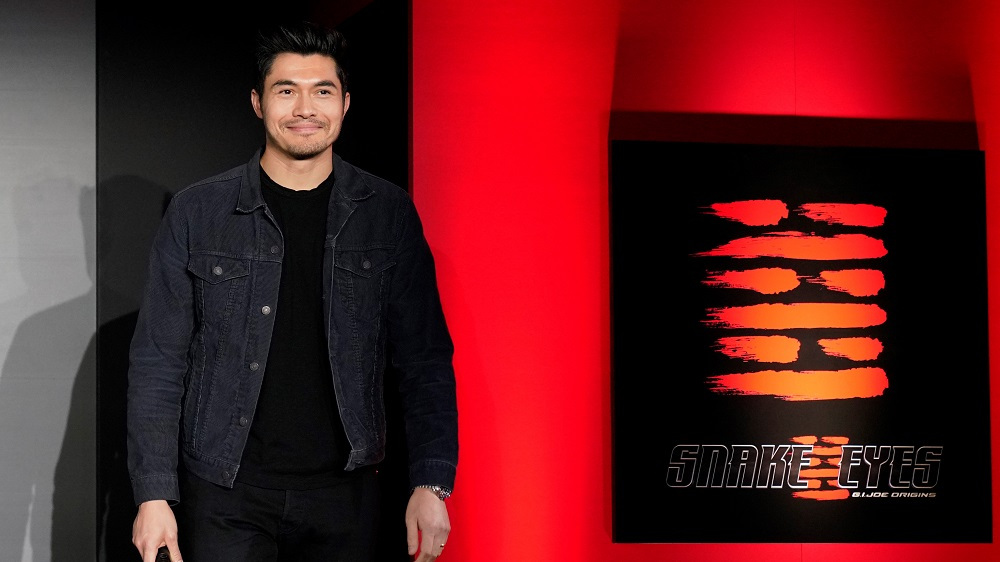 It's been seven years since G.I.Joe Retaliation, and time apart may be just what this franchise needed. Even with the star power of Channing Tatum, Duane "The Rock" Johnson, and Bruce Willis, the "Joe" franchise never took off as hoped. While there were some high points, lets be honest, the best parts of those movies included Snake Eyes. Which makes perfect sense why Paramount Pictures is rebooting the franchise starting with its most popular "Joe", SNAKE EYES.
Henry Golding will be playing the titular hero, Snake Eyes. One of the original commandos in G.I. Joe. Badly injured in one of his first missions, severely disfiguring his face and damaging his vocal chords beyond repair. Most notably known for his black body suit, with matching balaclava and visor, ninja fighting style, extremely proficient with guns and more specifically, his Japanese katana. This was every kid's favorite "Joe" growing up.
His origin has been notoriously "CLASSIFIED" throughout most of his cartoon and comic career. To see where he began will give us a little more backstory and help us understand one of the 80's most favorite cartoon heroes.
The actor gave us a first look at his character earlier this month
"For us to never really see what is beneath the mask, it always missed something," he explained of his character, who's rarely depicted without his mask. "Snake Eyes was always seen as a weapon, as almost an inanimate object. But when you get to see someone's eyes, you get to see their past, you get to see their future, you get their personality behind that. And so, we throw it back right to the beginning and see how he progresses and how he develops into this most amazing character."
---
They say a picture is with a thousand words, and with that picture and Golding's words on the character, I have restored faith in a G.I. Joe reboot thanks to this origin movie for Snake Eyes.
---
And that's a (principal) wrap folks! Golding shares another picture yesterday to let us all know Snake Eyes is that much closer to being completed and promises "…this film is going to blow everyone's socks off".
"We have an authenticity to this. Which no one will have ever seen in a G.I. Joe franchise ever." Golding told MTV News in a previous interview. "The amount of physical stunts that we do outweigh that of any of the CGI. Generally speaking, it's all physical stunts."
One producer, Lorenzo di Bonaventura, goes on to say…
We are going to the origin story, as you know in the comic book, you saw his face. And it is, I'll say, the formation of a hero."
---
Henry Golding will be playing Snake Eyes. Samara Weaving as Scarlett, Ursula Corbero as The Baroness, Iko Uwais as Hard Master, and Andrew Koji as Storm Shadow, and Steve Allerick as Snake Eyes' father. Haruka Abe has been cast in a currently-unknown role. Evan Spiliotopoulos pens the script for director Robert Schwentke with a scheduled release date of October 23rd, 2020.
"And now you know, and knowing is half the battle"