March PS Plus games confirmed by Sony
More "Shadows" than you might expect…
More "Shadows" than you might expect…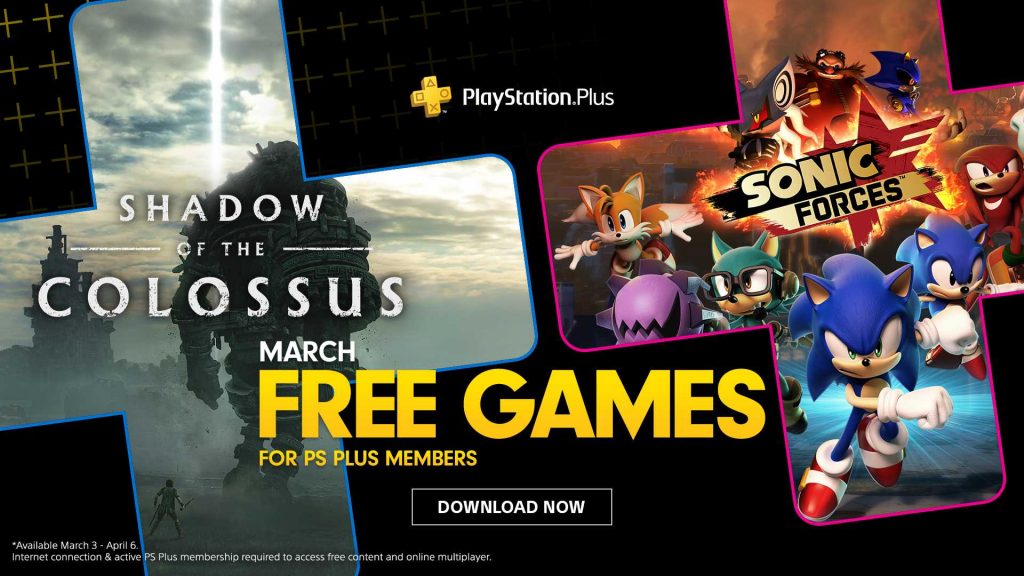 Sony have officially confirmed the PS Plus game line-up for March. Unlike February's three game PS Plus drop, there will be two games in March.
Shadow of the Colossus –
"Shadow of the Colossus is a breathtaking journey through ancient lands to seek out gigantic beasts. Armed with only a sword and a bow, explore the spacious lands and unearth each Colossus, presenting a unique challenge to test your wits, determination, and skill."
Sonic Forces –
"In Sonic Forces, the evil Dr. Eggman has conquered much of the world with help from a powerful and mysterious new villain named Infinite. Now, you must assist Sonic and build an army to reclaim the world as you fight against chaos and destruction."
Players will also have access to Episode Shadow; a free downloadable content (DLC) for Sonic Forces that launched alongside the main game. The DLC adds three original levels to the game, and the ability to play as Shadow the Hedgehog in most of Modern Sonic's stages.
PS Plus subscribers will be able to download Shadow of the Colossus and Sonic Forces from March 3rd, 2020.