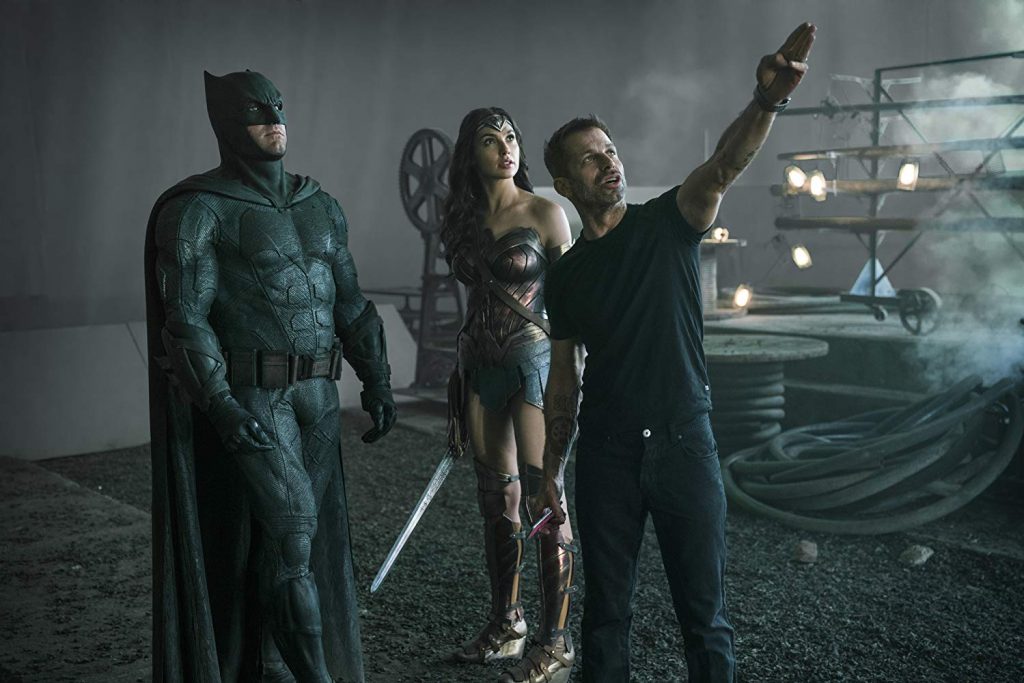 Fans Rallied as the 300 and Watchmen Director Returned to Vero
Director Zack Snyder returned to the social media platform of Vero this evening to post another screen capture from his unseen version of 2017's Justice League often referred to as the Snyder Cut. Tonight's unveiling revealed another look at a younger version of DC's largest villain Darkseid (also known as Uxas). The scene is from a flashback to when Darkseid and his legions from the world of Apokolips first attempted to invade Earth using the Anti-Life Equation in ancient times. While the scene was technically shown in the theatrical edition of the film, Darkseid was replaced by the film's main villain Steppenwolf as part of a series of reshoots and re-editing meant to change Snyder's film. See the director's post below: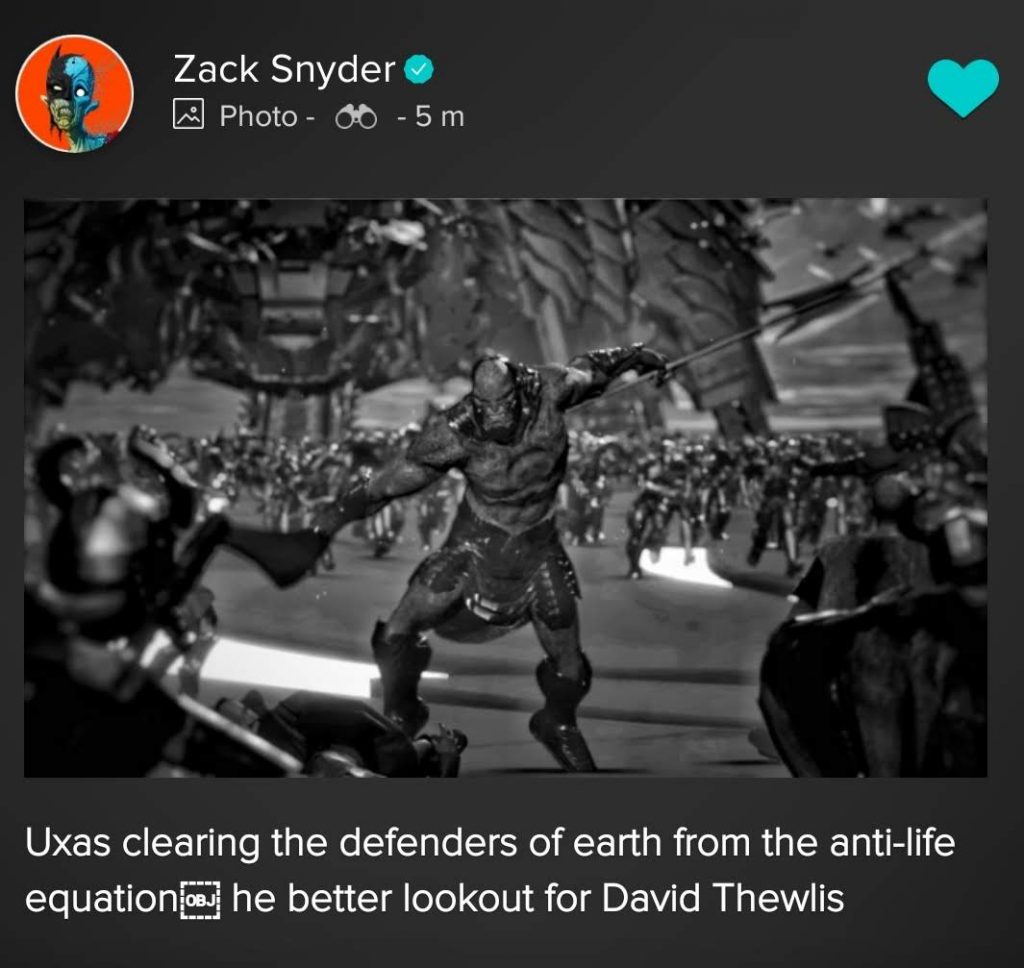 Underneath the post, Snyder interacted with fans by answering questions, and providing further hope to the #ReleaseTheSnyderCut movement. See some of his responses (including one to The Cultured Nerd's own Vero account) below:

When being asked about a scene in the 2017 theatrical cut between The Flash and Batman, Snyder responded with some surprise to say the least:


The director continued to inspire hope in the #ReleaseTheSnyderCut movement as well.
For more information about #ReleaseTheSnyderCut, visit ForSnyderCut.com
#ReleaseTheSnyderCut has donated over $100,000 to the American Foundation for Suicide Prevention. Zack Snyder supports the organization, and they are doing some amazing things to raise awareness for and prevent suicide across the nation.