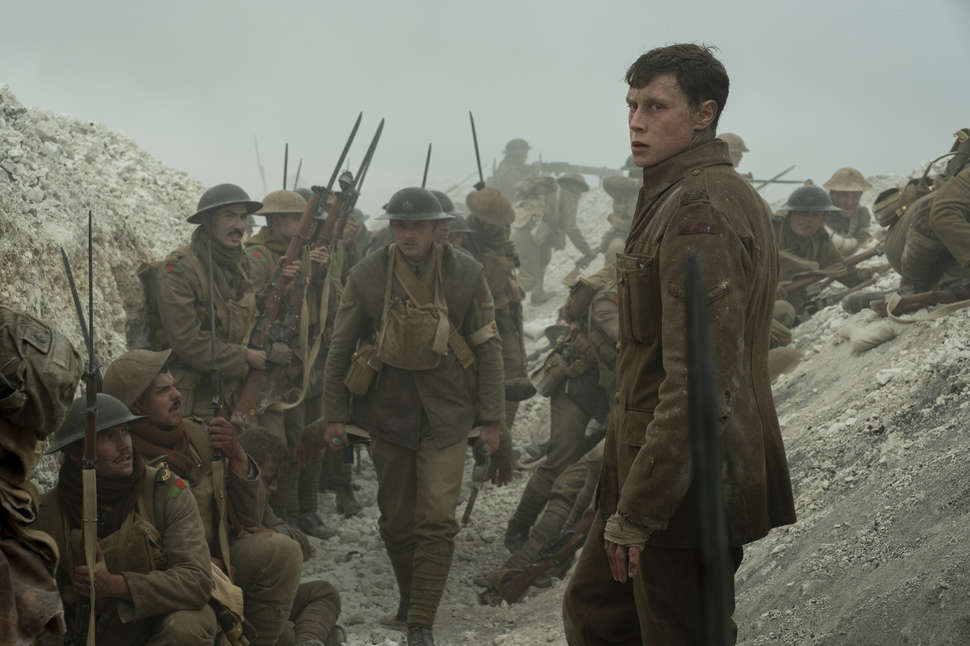 Written and directed by Sam Mendes and Krysty Wilson-Cairns 1917 is a cinematic masterpiece that you won't regret seeing in theaters. Mendes and Wilson-Cairns deliver a film that for lack of a better word is an experience.

Set in war-torn France, 1917 is a World War One epic staring Dean-Charles Chapman and George MacKay as Lance Corporal's Blake and Schofield, they attempt to cross enemy lines and reach the front where they are to deliver a message to Colonel Mackenzie, played by Benedict Cumberbatch, calling off an attack scheduled for the next day. The assault would lead the unsuspecting British soldiers straight into a German trap which would cause the death of 1,600 men including Blake's brother.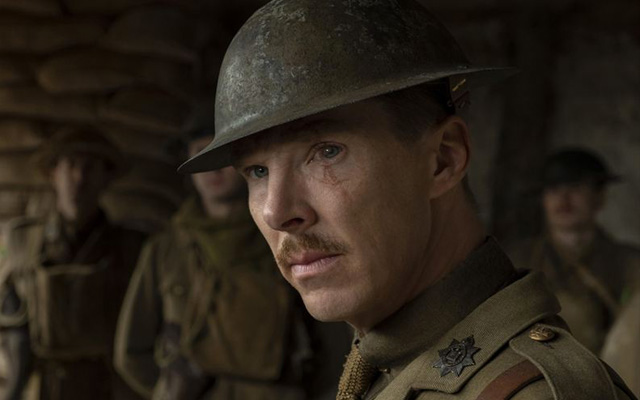 Being filmed to appear as if being one-shot the film manages to capture the audience from the very beginning, transporting us into the trenches alongside Blake and Schofield as they embark on their journey. Lance Corporal Blake upon being tasked with the assignment understandably eager to arrive at his destination is more careless in his approach to the mission allowing his worry and fear to become his guiding forces in a war where the methods where you can perish are numerous, at his side is Lance Corporal Schofield, a veteran of the Battle at the Somme, where the British suffered over 50,000 casualties in the first day, is much more cautious in his approach because he knows first hand the horrors this war can being.

Through the astounding cinematography, we as the audience are taken alongside our heroes as they go over ridges, down into enemy trenches, across French plains and swim access rivers, we ran along side them as they dodged enemy gunshots. I lost track of how many times I'd look around to to see if someone or something was coming after them almost as if I was on watch duty when they'd stop for some water. The level of audience immersion was incredible the particular auditorium I was in was full so you could audibly hear the collective sighs of relief whenever something went well. But alongside that a silence whenever a tragedy would befall them.

From a historical analysis standpoint 1917 is one of the if not the most accurate World War I movie when it comes to depicting the horrors that were lived every day in the trenches by the brave young man who served on both sides. Everything from the rotting corpse is left in no man's land, to the lack of food, the miserable conditions caused by rain and flooding, even the apparent commonality of people losing limbs, being battered and broken by enemy artillery.

Sam Mendes created an environment that looked as if it was ripped out of the western front, a marvel of set design, cinematography, on a war movie that holds its own with the likes of Dunkirk and Saving Private Ryan. Mendes masters suspense and anxiety as time keeps ticking and Blake and Schofield keep being deterred. With strong acting equally complemented by the powerful script with equally impactful quiet moments 1917 easily deserved all the praise it's received.

Score: 98/100