Super Nintendo World JAPAN is coming…
Super Mario World at Universal Studios is opening in the summer ahead of the 2020 Olympics in Japan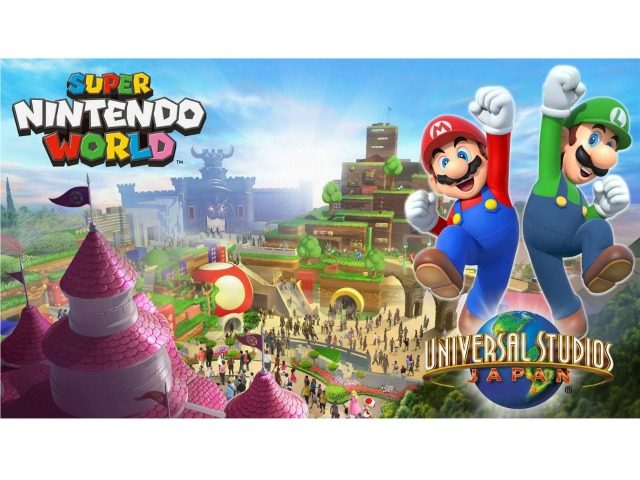 No, this isn't a new Super Mario game being release. This is Nintendo releasing an entire WORLD to us! Super Mario World at Universal Studios – Japan is almost here, and we're all players in this world.
Opening in the summer ahead of the 2020 Olympics, what a perfect time to launch this world! Everyone will be given interactive wrist bands called the "Power-Up Band" (would it be named anything else?) that links up with its companion mobile app to keep track of all you real life gaming. The band will have a few color themes like Mario, Luigi, Yoshi, Princess Peach, Princess Daisy, Toad, and possibly more!
Now what does it entail? Think the world of Super Mario and you'll get the idea. A Mario Kart attraction is evident, Bowser's Castle is seen along with Peach's Castle, blocks to break, coins to gather, a Yoshi themed area where we can only hope we get to ride our very own Yoshi!
After its launch in Japan, get ready for more! Universal Studios Hollywood, Universal Orlando Resort, and Universal Studios Singapore are the next scheduled locations to open its own Super Nintendo World.
Seems like a competitive amusement park where you can enjoy the sights and also compete against friends, family, and everyone at the park! As we get more details on Super Nintendo World, we'll give it you! In the meantime, check out the trailer on what to expect!