Can you piece together meaning in a monotonous life?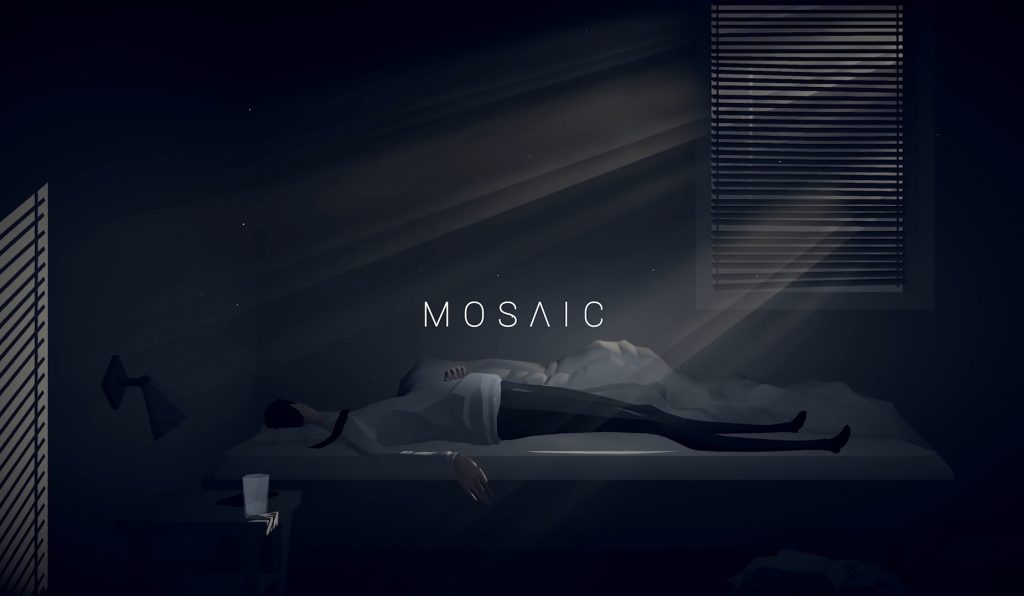 Krillbite Studio and Raw Fury have released a trailer for Mosaic on Nintendo Switch, a game in which existential dread is a daily and nightly occurrence.
Your character lives in a huge, sprawling city and works for a megacorporation called The Mosaic Corporation, in this life, there is no meaning – your phone is a mere distraction as you love through anonymous crowds on your way to work yet another long day, where overtime awaits.
The synopsis for the game paints a grim picture of life:
"Enter a world that is both utterly surreal and eerily familiar. Mosaic offers a strange experience about urban isolation, delves into our relationship with modern tech, explores the feeling of being a tiny piece in a massive incomprehensible machine, and the longing for something more in your life."
Mosaic is available now on Nintendo Switch, and is also available on PS4, Xbox One and PC.