Prepare for that amazing 80s nostalgia hit.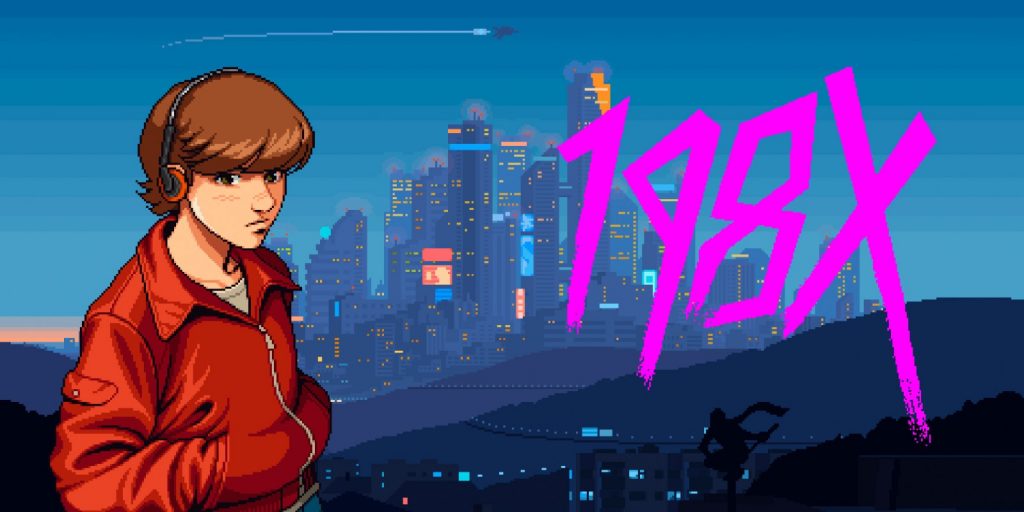 A new trailer for the launch of 198X on the Nintendo Switch has arrived and has ignited feelings of intense nostalgia for the 1980s.
The synopsis for the game tells us of the scope the development team had in mind for 198X:
"198X is an arcade epic. A coming-of-age story told through multiple games and genres, worlds and characters. Experience the thrill of shooting, driving, jumping, fighting and role-playing – combined with emotional, cinematic storytelling. This is a love letter to the golden age of arcade games – yet with a scope that was never possible in the actual 1980s."
Beyond the synopsis, we are given a small introduction to the game's protagonist:
"The game is set in Suburbia, just outside the City, sometime in 198X. It follows the journey of Kid, a teenager stuck between the limitations of innocent youth and the obligations of inevitable adulthood.

The story unfolds when Kid discovers the local arcade – finding new worlds, and new meaning, in video games. For every visit to the arcade – every game uncovered, every move mastered, every demon defeated – Kid grows stronger."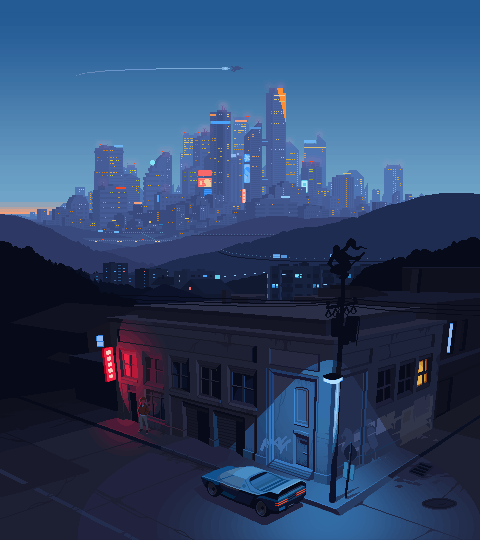 The game features several arcade games that are playable within the story and are an essential part of creating the world that 198X is set in:
THE BEAT 'EM UP: Hard-hitting no-nonsense street fighting.
Feel the rush of hardcore vigilantism as you rid the back alleys of hoodlum filth and punk gangsters. Expect bruised knuckles as danger lurks around every corner. This is inner city peacekeeping-by-force so lethal you'll feel the pain yourself.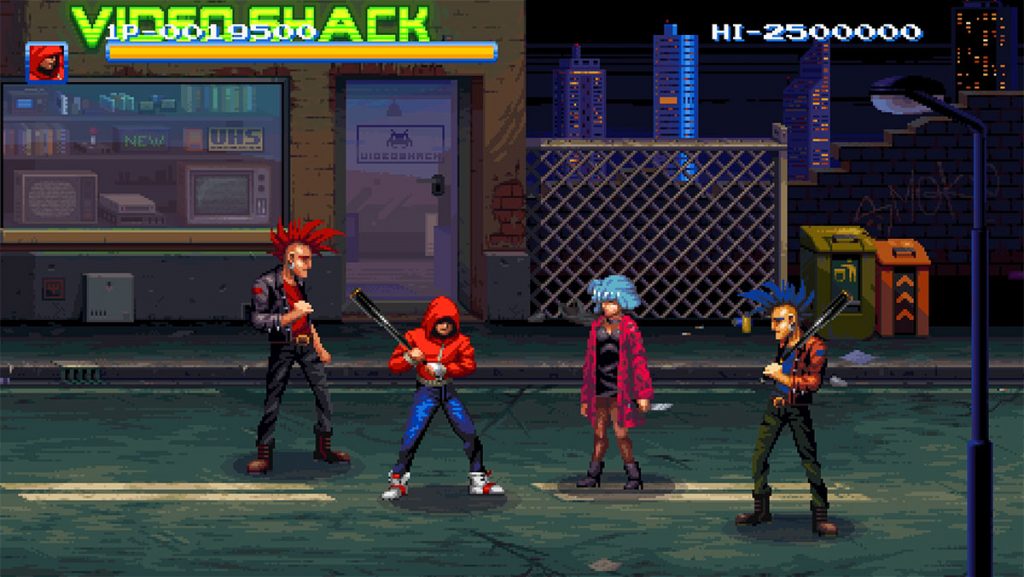 THE SHOOT 'EM UP: Laser-powered outer space mechanism mayhem.
In the cold of the cosmos, a lone fighter dares defy the mechanical armada of automated death. Warp into the vast unknown and power up those plasma cannons, as the odds are stacked against you – big time.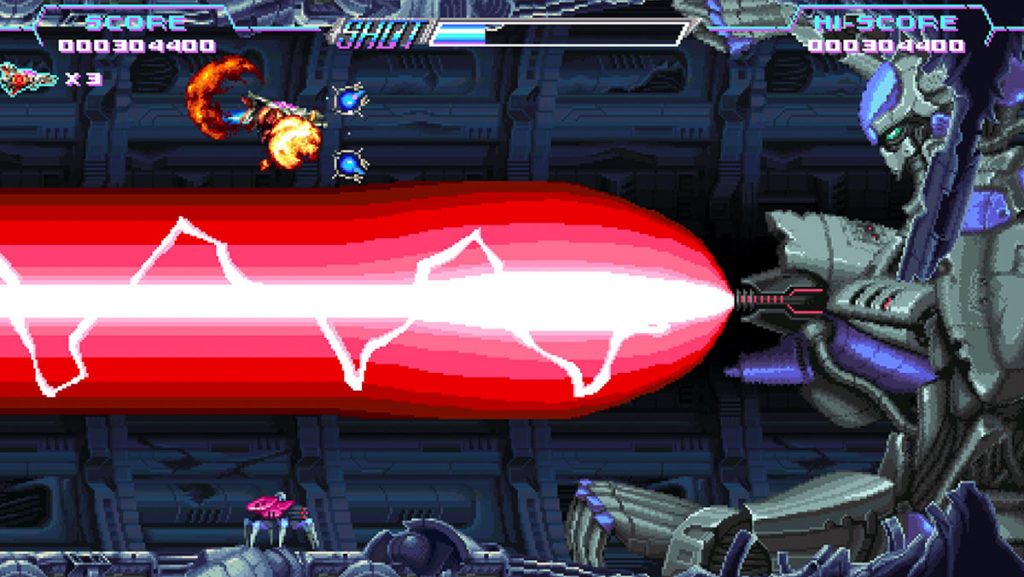 THE RACING GAME: Pedal-to-the-metal midnight cruising.
Take your deluxe sports car for the ride of your life. Race the setting sun to reach the metropolis of your dreams, brilliant as a gemstone in the dark. Cruise with attitude as you overtake nobodies and become one with the rhythm of the open road.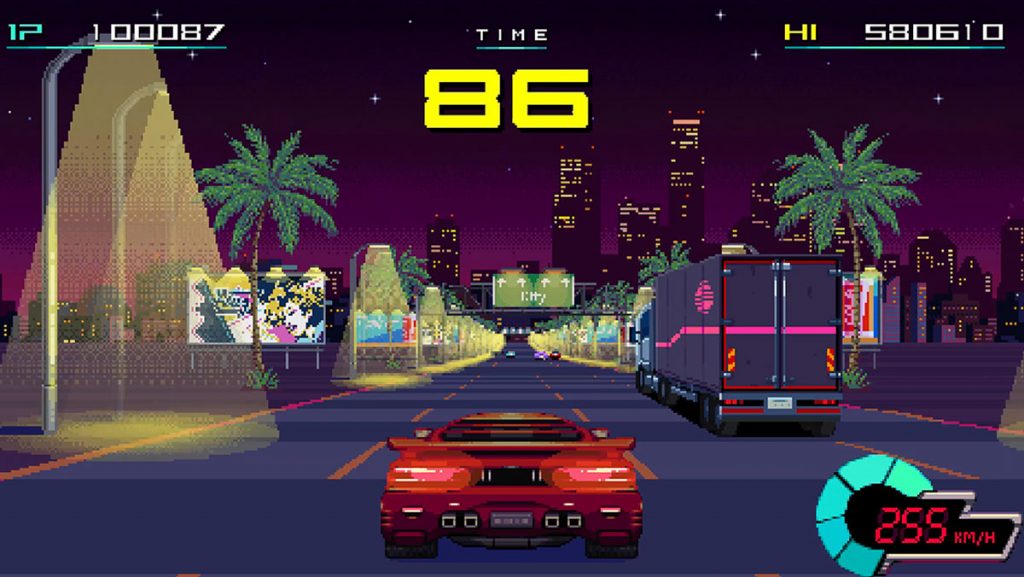 THE NINJA GAME: Sharp-as-knife's-edge acrobatic action.
Put on your mask and sharpen that blade, warrior! Mythological monster slaying is on the agenda. Enter zen as you face fierce demons from ancient folklore, dodging and dashing, dislodging and slashing until no one draws breath but you. This is the literal bleeding edge.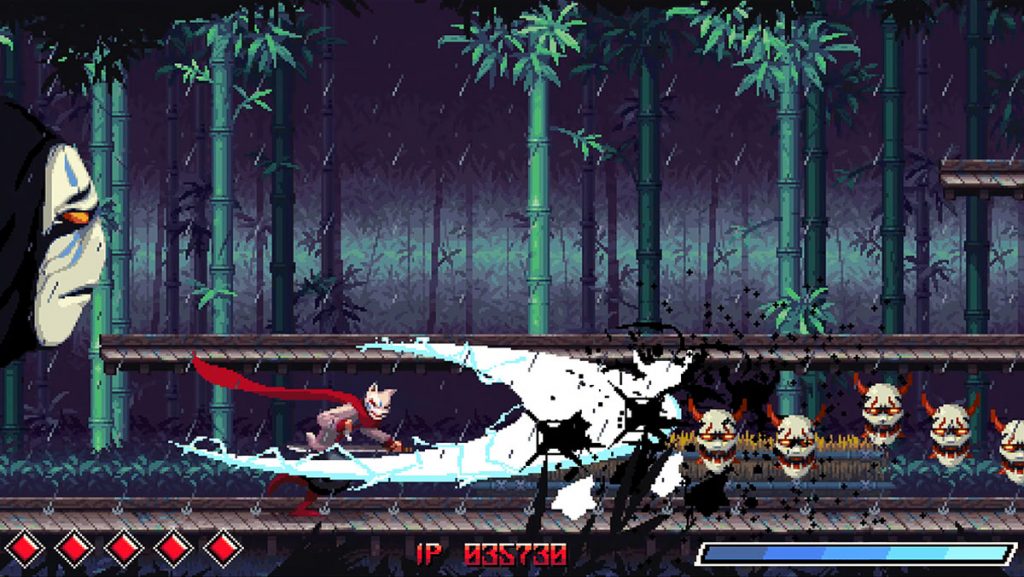 THE RPG: Virtually virtual glitched-out dungeon crawling.
Explore the labyrinthine circuits of a rogue AI and cut the code to its digital dominion. Battle cyber abominations stuck between reality and glitch, as you navigate the artificial but all-to-real grid in your desperate search for a way out – or a way in…
198X is available now on Nintendo Switch, and is also available on PS4, Xbox One and PC.