Apex Legends Season 4 – Assimilation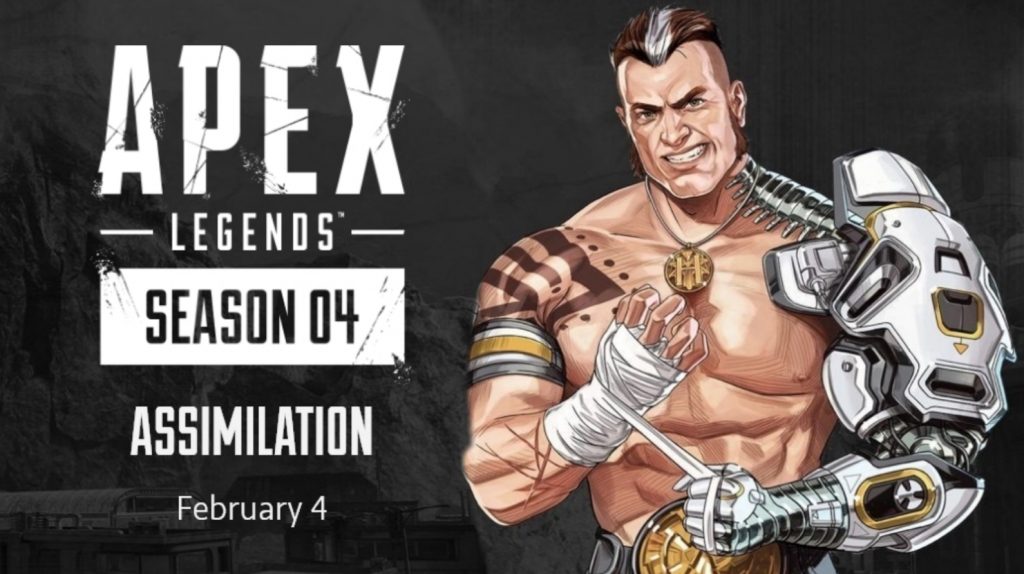 It's time for a celebration! Apex Legends is about to hit its one year anniversary on February 4th, 2020. What better way to celebrate but to launch Season 4!.
Respawn Entertainment had a developer livestream to talk about some of the changes coming to the map, a new weapon, and of course, a new character named FORGE.
Forge
A 5-time Hyperfighting Federation Champion, sponsored by Hammond Robotics will join the arena (fans of Titanfall take notice!). Equipped with heavy duty Shatter Gauntlets, we could assume this Legend will be the choice of up close and personal, close-quarters combat. His abilities and specials are still under wraps, so we'll wait and see.
Sentinel
With a new season, we were sure to get a new weapon. The Sentinel adds another sniper rifle to the fold. James Frechette, Apex Legends community manager, even drops a hint saying "It has that neat twist of almost having another fire mode." A bolt-action with a charge mechanic, you will have more than one way to fire this bad boy.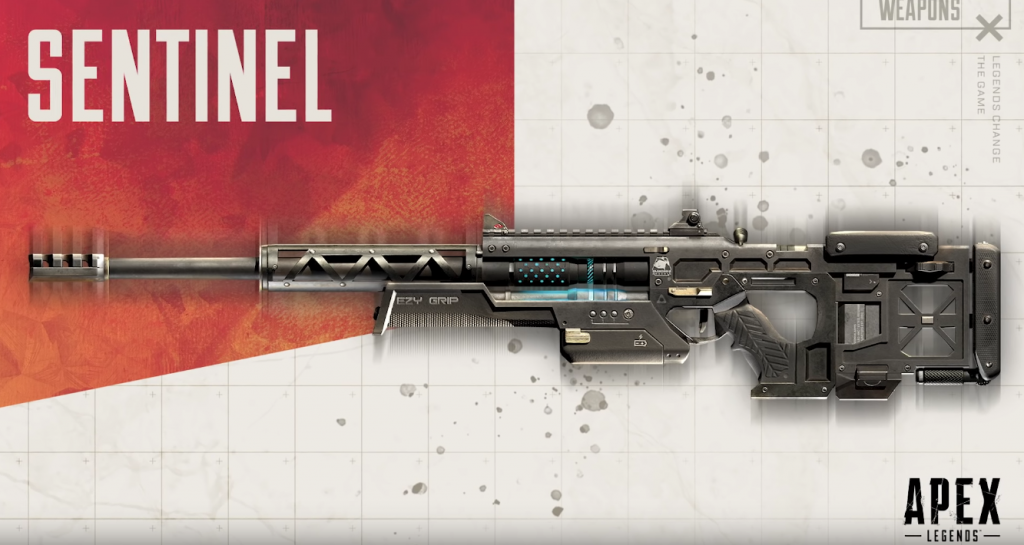 Ranked
Chin Xiang Chong, senior gameplay designer, revealed some exciting changes coming to Ranked Series 3 during the stream. The first change will be the addition of the Master Tier. Instead of going from Diamond Tier to Apex Predator, you will first have to navigate through the Master Tier. Only the top 500 players per platform will be able to call themselves Apex Predators, and yes, you can get demoted out of the top 500 spots if you don't keep up.
The second change is that Ranked Series 3 will be split in two! Split 1 will take place at World's Edge, whereas Split 2 will take place at fan favorite, King's Canyon! A perfect example of the developers listening to their audience. King's Canyon will be a sight for sore eyes.
Anniversary Gifts
Just by logging in during the first week of the Season 4 launch (February 4th- February 11th 2020) you will receive the Apex Legends Anniversary Gift!
Year 1 Origami Flyer Charm
Year 1 Loyalty Badge (depending on when you started, badge will vary)
10k XP for your first match of the day, each day for the week.
With no Season 4 trailer out yet, lets go back to where it all began for the Battle Royale game that was really built on these intriguing characters. In case you missed it, here's the original launch trailer of Apex legends.
Developed by Respawn Entertainment, published by Electronic Arts. Don't miss out on the Season 4 launch February 4th, 2020 on Xbox One, PS4, and Microsoft Windows.