'The Batman' Casts Peter Sarsgaard in Unknown Role
Director Matt Reeves took to Twitter to make the announcement,
as speculation abounds that the actor may be portraying Harvey Dent/Two Face.
On Friday, December 6, director Matt Reeves continued to tease fans via Twitter with the announcement that Peter Sarsgaard will join Robert Pattinson, Zoe Kravitz, and a slew of other performers in his upcoming comic book picture, The Batman.
While word on Sarsgaard's character is still under wraps, some have been speculating that the actor may be portraying Harvey Dent, Gotham City's golden-boy district attorney turned villain, Two Face. Others, according to The Hollywood Reporter, suggest that The Looming Tower star may be playing a corrupt cop named Wasserman. The Cultured Nerd can neither confirm nor deny either casting rumor.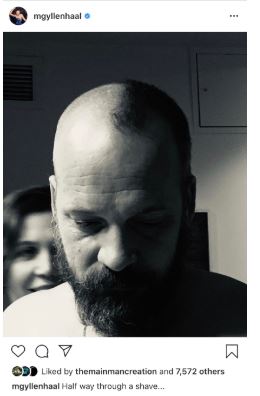 As an interesting side note, shortly after Reeves' announcement that Sarsgaard had joined the project, Sarsgaard's wife, Maggie Gyllenhaal, took to Instagram to share an image in which only half of Sarsgaard's head was shaved. She captioned the photo, "Half way through a shave…" Could Gyllenhaal (who previously portrayed Harvey Dent's Fiancé Racheal Dawes in The Dark Knight) be offering a clue regarding her husband's casting?
Sarsgaard joins an already all-star cast, including Robert Pattinson (The Lighthouse) as Batman, Zoe Kravitz as Catwoman, Andy Serkis (Planet of the Apes trilogy) as Alfred Pennyworth, Jeffery Wright, as Commissioner Gordon, Paul Dano as the Riddler, and John Turturro (The Big Lebowski) as mob boss Carmine Falcone. In addition to the above, reports are that Collin Farrell is in talks to portray the role of the Penguin.
Production on Matt Reeves' The Batman will begin in January 2020. It will be directed by Matt Reeves and is expected to release on June 25, 2021 by Warner Bros. Pictures film.
Hat Tip: The Hollywood Reporter