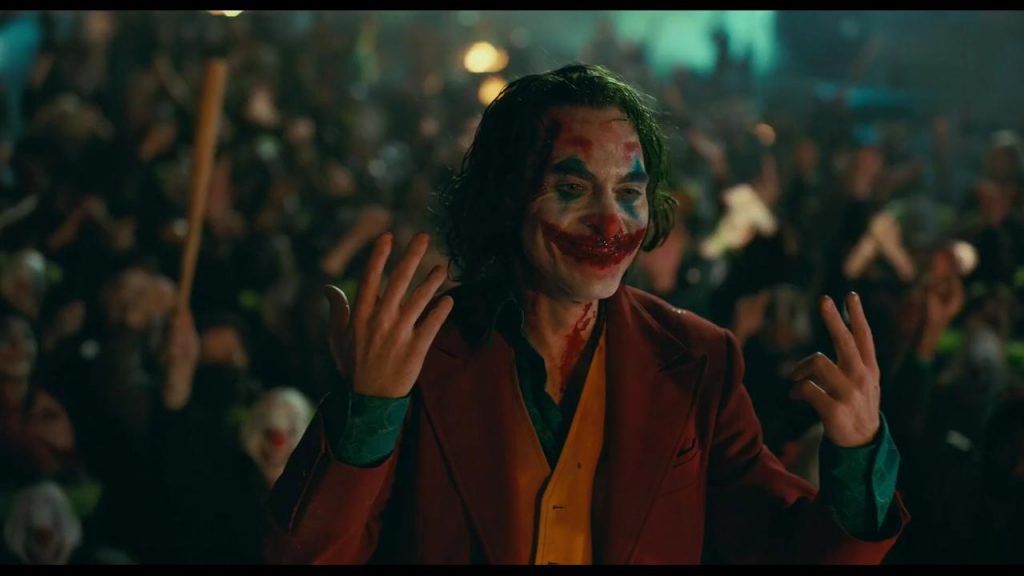 It's time to put on a happy face because Joker is finally being released on home video. After a controversial, yet highly acclaimed and successful theater run, the super villain feature film is finally arriving to consumers. It will be released in digital format on December 17 just in time for the holidays before its Blu-ray release January 7.
Todd Phillips' DC film has made headlines after walking away with an award from the Italian Film Festival, and being the first R-rated film to break the $1 billion earning barrier. It is considered to be a turning point in the comic book movie industry by exhibiting how stylistically diverse creators can be with characters from comic pages.
"Joker centers around an origin of the iconic arch nemesis and is an original, standalone story not seen before on the big screen. Todd Phillips' exploration of Arthur Fleck (Joaquin Phoenix), a man disregarded by society is not only a gritty character study, but also a broader cautionary tale." – Warner Bros.
Joker is directed by Todd Phillips and stars Joaquin Phoenix, Zazie Beetz, and Robert De Niro.