A sleek and modern redesign, and yet still clearly the iconic Knightfall suit we know from the 90s.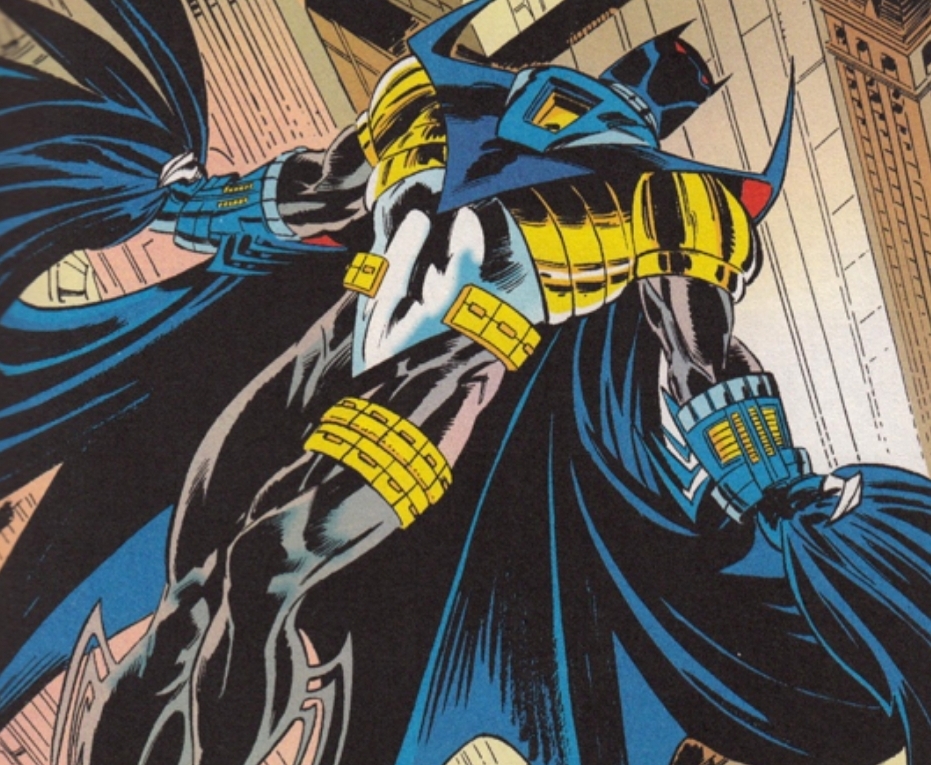 DC Comics' series Batman: Curse of the White Knight issue #5 has just given us a wonderful and tantalising glimpse of what is to come for Azrael as he gets an updated look to his Knightfall costume.
The new suit is on display during a conversation between Jean-Paul Valley and Amanda Waller about how she feels he has become a liability due to his disregard for subtlety, particularly as she paid him to eliminate Batman so he could become Batman in Bruce's place.

As Waller feels like he is no longer someone she could control as Batman, she has Bane attack Valley. Bane is almost able to break Valley's back, before being foiled. Bane is then subsequently beheaded with Azrael's flaming sword.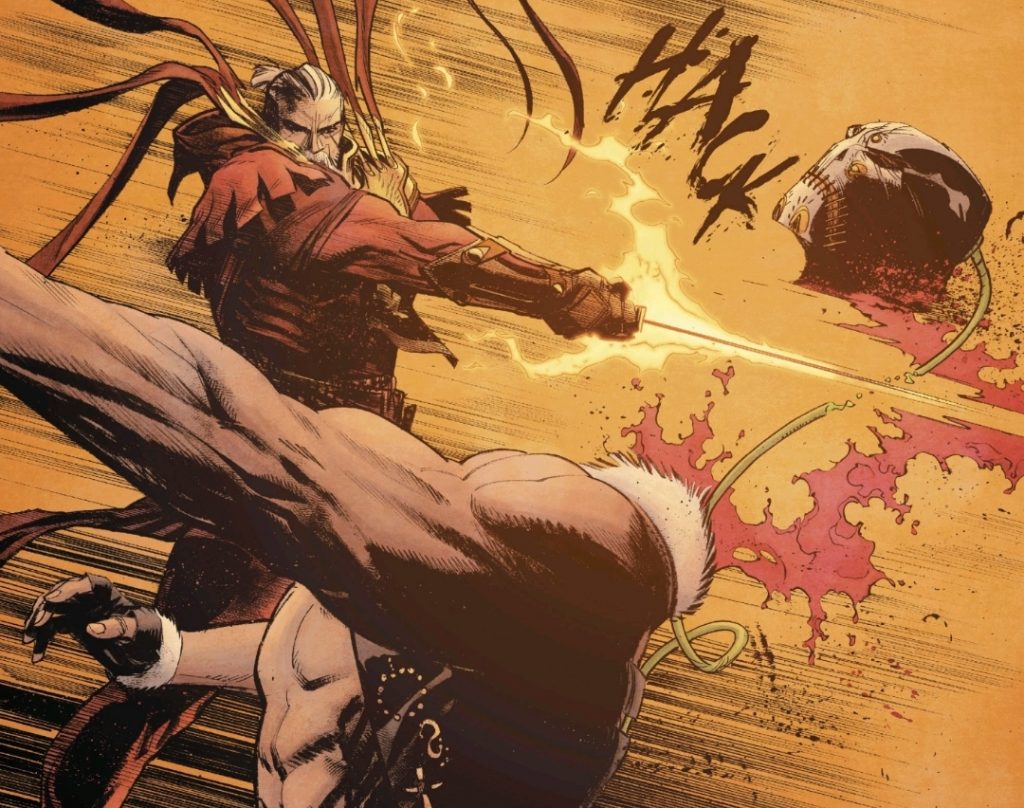 The old suit and the new suit are similar enough that they share characteristics, such as the yellow highlights, claws, red eyes and more pouches than you can count.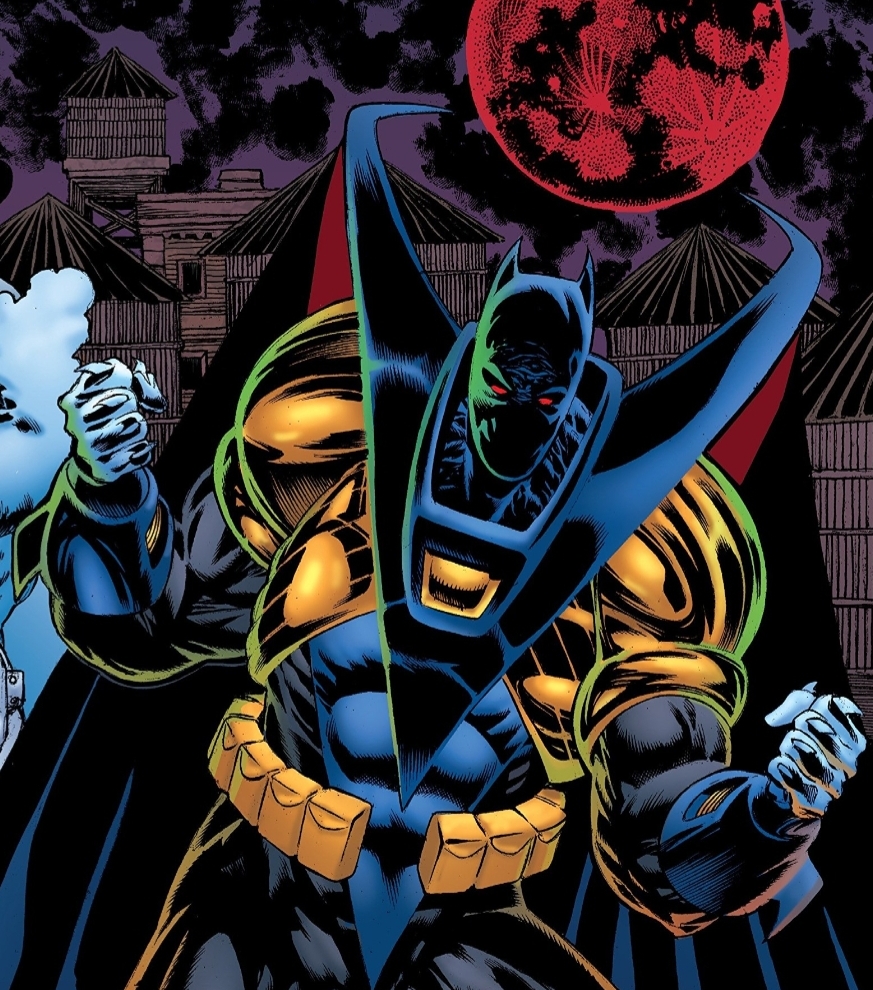 The new suit, however, is distinctively a Batman suit; with the Bat symbol emblazoned on the chest, clearly showing Waller's plan to have it be her new Batman's suit.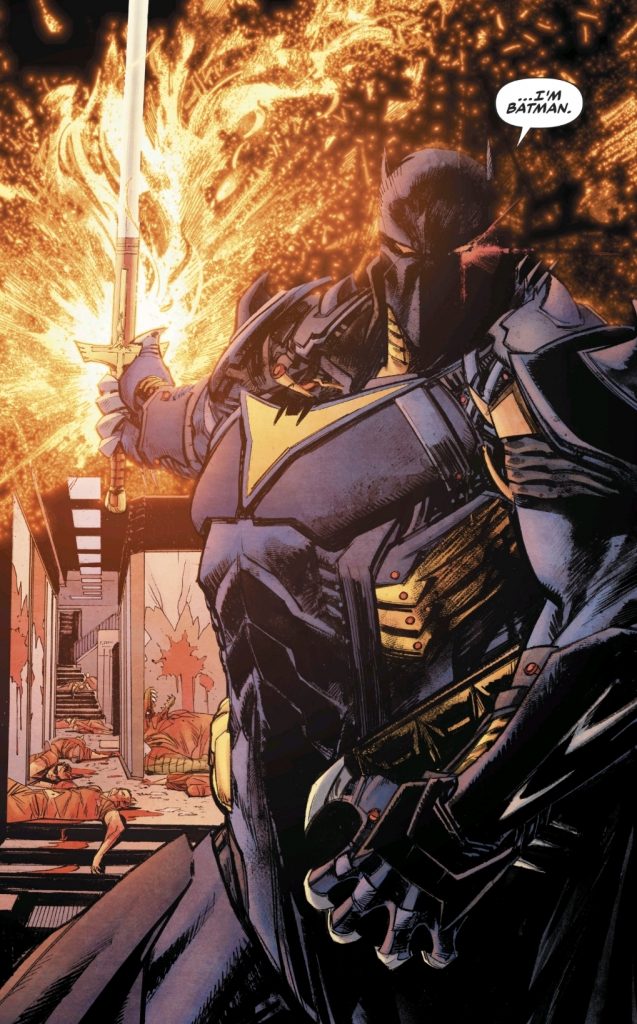 The official synopsis:
"The GTO struggles to forgive Batman for his behavior on the tails of tragedy, but a promising path forward comes into focus when he uncovers a monumental clue about the mystery of Gotham's ancestral curse. It may prove too little too late, as Azrael breaks free of Ruth's mandate and unleashes a radical new reign of terror over the city and its competing super-criminals."
Batman: Curse of the White Knight #5 is written and drawn by Sean Murphy, colored by Matt Hollingsworth. The issue is out now.