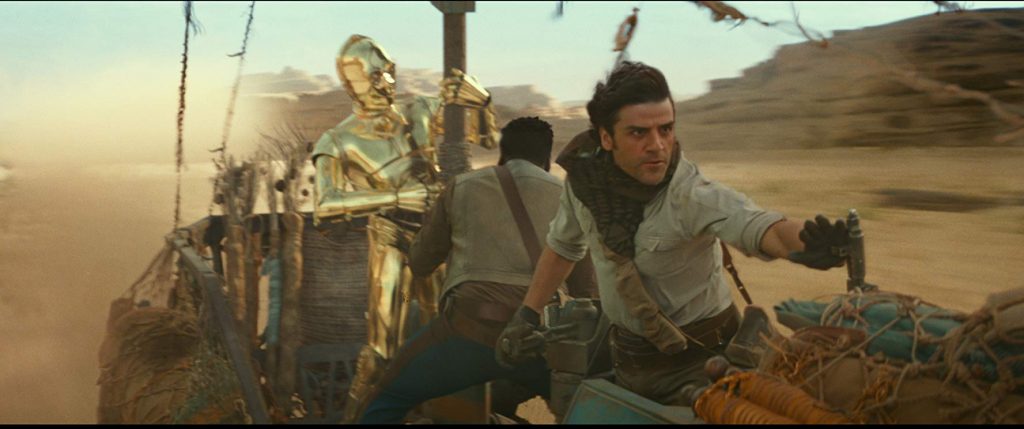 On December 20th, Star Wars: The Rise of Skywalker will conclude the conflicts involving the Skywalker family that George Lucas began over 40 years ago. In anticipation of this cultural event, Lucasfilm has released a 30 second clip showing Rey, Finn, Poe, C-3PO, and Chewbacca on the run once again from the sinister First Order. Check it out below:
The Rise of Skywalker Synopsis: "The surviving Resistance faces the First Order once more as Rey, Finn and Poe Dameron's journey continues. With the power and knowledge of generations behind them, the final battle commences."
The final installment in the "Skywalker Saga" will be released December 20 featuring performances from Daisy Ridley, Oscar Isaac, Adam Driver, and John Boyega.