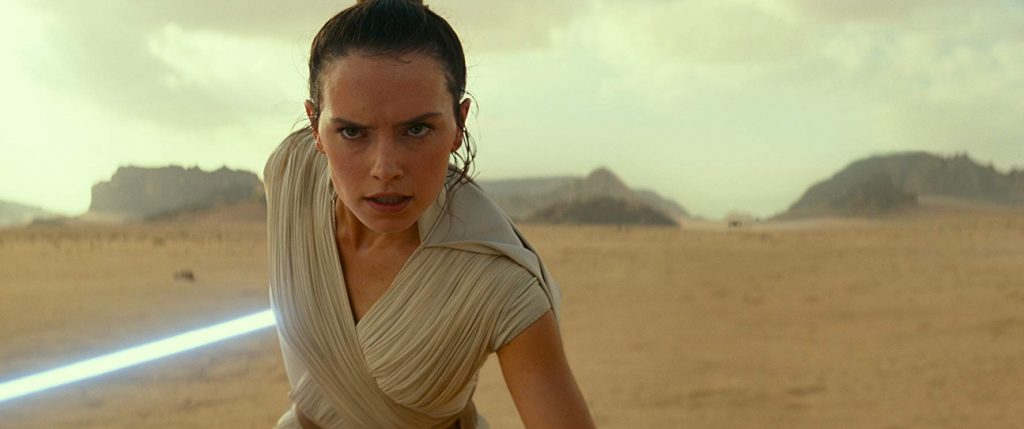 The sequel trilogy for the "Skywalker Saga" of Star Wars is coming to a close in December with the release of Star Wars: The Rise of Skywalker. Many have been critical of various elements of Star Wars films since Disney purchased Lucasfilm. One of these criticisms involves how main character Rey is seemingly as (or more) powerful as characters such as Anakin and Luke from previous trilogies, with little to no training involved.
Throughout the two existing films, there have been hints at there being a larger reason for Rey's abilities. In The Force Awakens, she experienced a force vision when touching Luke's original lightsaber in the basement of Maz Kanata's castle. This vision featured elements of both the light (Obi-Wan's voice) and dark (seeing Kylo and the Knights of Ren) sides of the force. In The Last Jedi, another force vision occurred during Rey's training with Luke on the planet Ach-To where she witnessed strange illusions while trying to figure out where she came from. Unfortunately, this seemed to raise more questions than provide answers about her heritage.
Rolling Stone recently had an interview with director of The Force Awakens and The Rise of Skywalker where Rey's abnormal abilities were questioned. Abrams responded with the following:
"Yeah, spooky, right? [Smiles] It's a fair point. It's not an accident."
From this, it seems as if answers will be finally given as to why Rey is so powerful in the Star Wars universe.
Synopsis for Star Wars: The Rise of Skywalker:
"The surviving Resistance faces the First Order once more as Rey, Finn and Poe Dameron's journey continues. With the power and knowledge of generations behind them, the final battle commences."
Star Wars: The Rise of Skywalker will feature performances from returning stars Daisy Ridley, Adam Driver, Oscar Isaac, and John Boyega.