The star of the record breaking film joined excited moviegoers at the Alamo Drafthouse LA.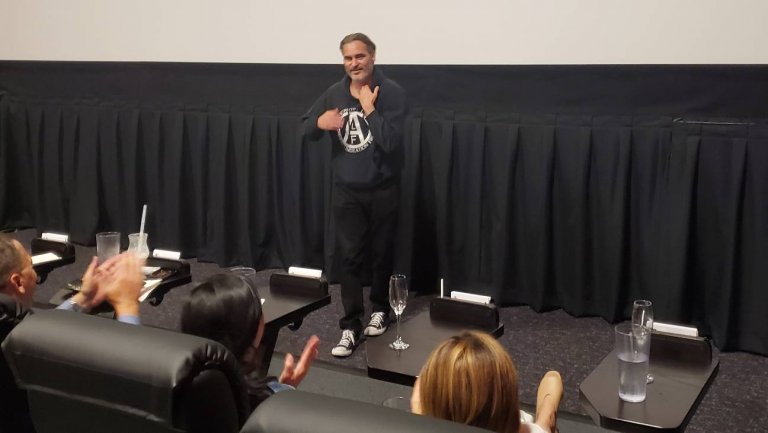 A happy faced Joaquin Phoenix made appearances at several screenings of Joker, with audiences showing their appreciation of Phoenix's presence with big smiles and applauds.
After one screening Phoenix said: "I hope you like it". He then jokingly continued "Don't tell me if you didn't. Even if you did, I don't want to know. But thanks so much."
Phoenix was asked by a fan about the way he danced as Joker in the film, saying that he had spent time working with choreographer Michael Arnold to hone the moves and credits Arnold with how that turned out.
Phoenix explained:
"[Arnold] just started showing me a bunch of video footage of different dancers and you know, YouTube, you just get sucked down a hole and you start finding stuff, I don't really know where it came from. A lot of it we just kind of were discovering in the moment, like in the bathroom and the subway — it's something that [director] Todd [Phillips] and I just kind of figured out, like that day when we were shooting."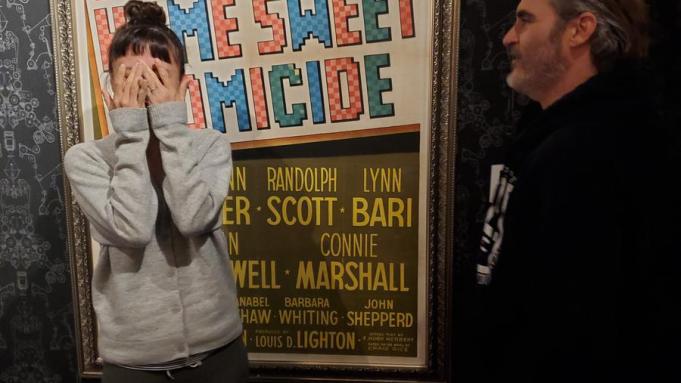 Joker has grossed $93.5 million at the domestic box office and $140.5 million overseas for a global debut of $234 million, setting a new October box office record.
Joker is in cinemas now.