Warner Bros Discovery's CEO David Zaslav Confirms That Major Changes Are On The Horizon For The DCEU
News regarding the future of the DCEU has been pouring out after Warner Bros Discovery's quarterly earning call. Hit the jump to check out how the hierarchy of DC is about to be changed forever.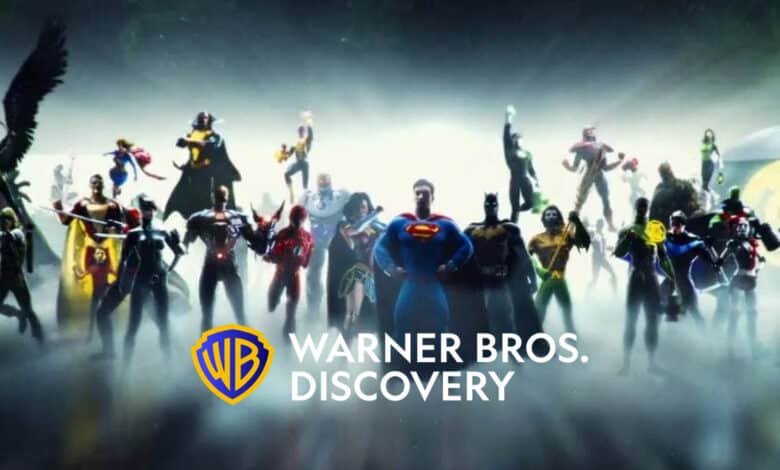 For one reason or another, the DCEU (yes, still the unofficial name of this fledging cinematic universe) has been seemingly in a constant state of flux since its inception back in 2013 with the release of Man of Steel. The DCEU's road up until this point has been one paved with a myriad of issues including (but certainly not limited too) studio interferences, family tragedies, perturbed cast members, and so on and so forth. The levels of the DCEU's uncertainty have only risen astronomically after the Discovery merger, with CEO David Zaslav clearly wanting to turn the conglomerate back to its glory days of churning out profits each earning quarter.
Since the merger has taken place, Warner Bros Discovery has been very deliberate in their processes of evaluating Warner Bros. with the only real major news being a number of key executives from the old regime leaving either before or after the merger became official back in May. That is no longer the case recently as Warner Bros Discovery has begun making the sweeping changes many were expecting, albeit with some extreme measures.
Batgirl's Cancellation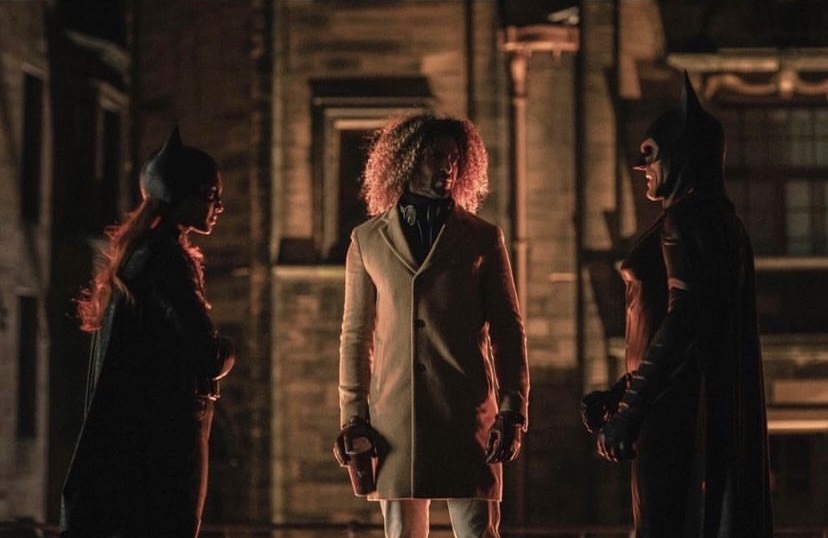 The busy news week for DC / Warner Bros Discovery commenced with the official announcement that Leslie Grace's upcoming Batgirl film has been reportedly shelved and will not be released in any format. The news came in as a major shock across the industry and with Michael Keaton's iteration of Batman casted as one of the central figures of Batgirl's story following his return in the upcoming Flash movie, the news of Ben Affleck's return in Aquaman and The Lost Kingdom certainly makes curious timing of it all. The seismic waves of Batgirl's cancellation can be felt throughout DC with current head of DC Films, Walter Hamada, reportedly ready to call it quits in the wake of Batgirl's cancellation (but decided to stay on board until Black Adam's release in October). David Zaslav addressed the company's controversial decision this week to cancel Batgirl during the company's Q2 earnings call which you can check out down below.
We're not going to launch a movie until it's ready. We're not going to launch a movie to make a quarter and we're not going to put a movie out unless we believe in it.

Warner Bros Discovery CEO David Zaslav on Batgirl's cancellation during WBD's Q2 earning calls.
Additionally, Andrew Slabin, who is the Executive Vice President of Global Investor Strategy, added to this shift from HBO Max to theater releases and you can check Slabin's comments out down below.
This means adjusting the way we invest going forward and also evaluating both projects already completed or in progress. Wonder Twins, Batgirl, and Scoob! Holiday Haunt are examples of streaming films that do not fit this new strategic approach. These are difficult decisions. We are committed to being disciplined about a framework that guides our constant investment for maximum returns.

Warner Bros Discovery's Executive Vice President Andrew Slabin on how Batgirl's cancellation is a shift in WBD's focus.
Nonetheless, you can check out The Cultured Nerd Podcast's latest episode from Taylor Murphy and Adam Birney who provide a full breakdown of what the cancelation of Batgirl signals for the future of DC films.
The Future Of The DCEU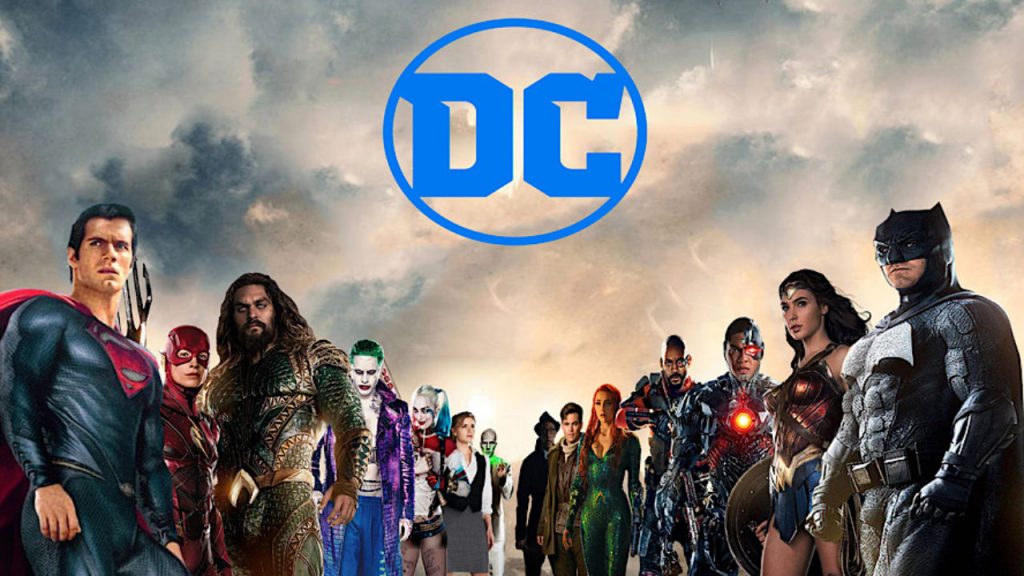 Within the same Q & A session during WBD's Q2 earnings call, Zaslav addressed the future of DC Films where he revealed WBD's plan for the future of the DCEU and it sounds the hierarchy of the DC is really going to change (See what I did there Dwayne?) in the upcoming years.
While speaking on the future of the DCEU, Zaslav emphasized the importance of DC's Trinity – Batman, Superman, & Wonder Woman – to DC's cinematic future at WBD. With questions swirling over the current status of all three members of the DC Trinity, given their the nature of their latest outings in the DCEU, fans may be able to take a collective sigh of relief considering the name drop of DC's most iconic heroes being at the forefront of this course correction.
Our ambition is to bring Warners back and to produce great high-quality films, and as we look at the opportunities that we have broadly, DC is one of the top of the list for us. You look at Batman, Superman, Wonder Woman, Aquaman — these are brands that are known everywhere in the world. The ability to drive those all over the world with great story is a big opportunity for us. We have done a reset. We've restructured the business. We're going to focus.

CEO David Zaslav on the importance of DC's Trinity to the growth of the DCEU.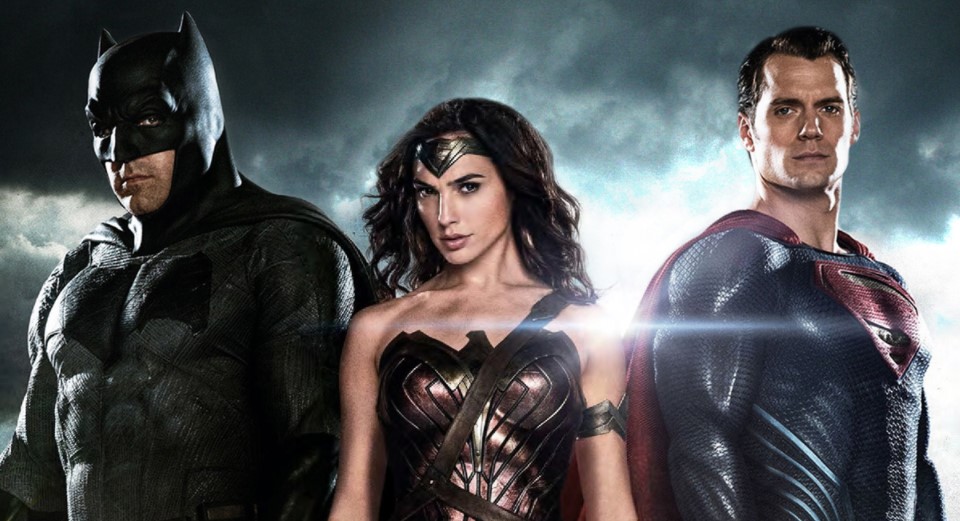 Zaslav also revealed that there is a team in place with a 10-year plan set for the heroes and villains in the DC Universe, much akin to how Kevin Feige and recently brought in studio executive, Alan Horn, shaped the Marvel Cinematic Universe beginning with Iron Man and concluding with Endgame. You can check Zaslav's comments down below.
We have done a reset. We've structured the business. There will be a team with a 10-year plan focusing just on DC. It's very similar to the structure that Alan Horn and Bob Iger put together, very effectively, with Kevin Feige at Disney. We think that we could build a long-term much stronger, sustainable growth business out of DC. And as part of that, we're going to focus on quality. We're not going to release any film before it's ready. We're not going to release a film to make a quarter. We're not going to release a film unless the focus is going to be, 'How do we make each of these films in general as good as possible?' But DC is something that we think we could make better and we're focused on it now. We have some great DC films coming up — Black Adam, Shazam, and Flash – and we're working on all of those. We're very excited about them. And we think we can make them better.

CEO David Zaslav on the WBD's ten-year plan for the DCEU.
Interestingly enough, Zaslav comment's serves as the most official confirmation that The Flash movie is still on track to be released despite recent chatter surrounding the film possible being cancelled given Ezra Miller's very public antics of late. As for the last bit of news that came out of Zaslav session with the media, it appears that the infamous simultaneous HBO Max and theatrical releases for blockbuster movies is a thing of the past. Even the designated 45-day windows between theatrical and streaming releases seems to be under heavy reconstruction as well. You can check out Zaslav's comments on longer waits for blockbusters to hit HBO Max down below.
As the maker and owner of the largest and most complete library of content in the world. We cover more surface area than almost any other media company. Theatrical streaming, linear TV free-to-air gaming, consumer products, and experiences, our own platforms, other platforms. And we have no intention of being beholden to anyone in particular or to a specific business model. Simply put, we are open for business. There's been a lot of experimentation in our industry, and we are all smarter for it. At Warner Bros. Discovery, we believe strongly in the importance of preserving optionality and driving returns to a strategic mix of distribution and windowing options. For example, we will fully embrace theatrical as we believe that creates interest and demand provides a great marketing tailwind and generates word of mouth buzz as films transition to streaming and beyond. When you're in theaters, the value of the content and the overall viewing experience is elevated. Then when the same content moves to VOD, and then streaming it is elevated again. As films move from one window to the next their overall value is elevated, elevated, elevated. We saw this clearly demonstrated with The Batman and Elvis.

CEO David Zaslav on longer waits for blockbusters to be released on HBO Max.
With all these announcements released, it has become apparent that there will a lot of news in the coming months circulating around new upcoming titles, returning franchises, course-corrections and beloved titles that very well may end up being shelved permanently. For now, we can only speculate as to what's going to happen with the WBD's bold decision to do a creative and operational 180 at this time. Please be sure to stay tuned in right here at The Cultured Nerd for latest news surrounding the DCEU and its uncertain future.

What do you guys think of the changes coming to the DCEU? What event film do you think they are building up to? As always sound off I'm the comment section below !