"Horizon Forbidden West" set to release in February 2022
Horizon Forbidden West finally gets a release date, pre-orders start soon, and a flashy 60fps patch for Horizon Zero Dawn is now live!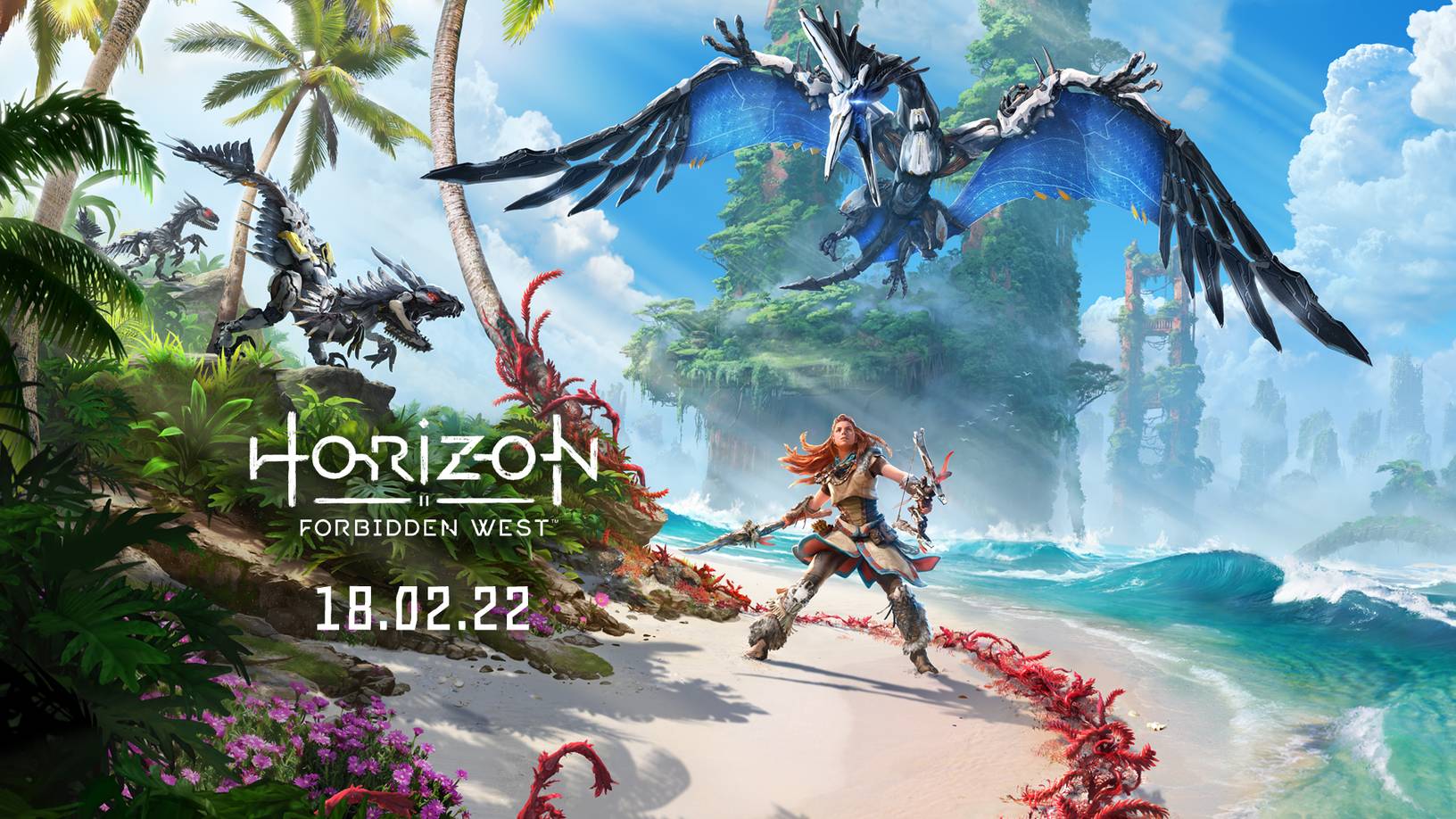 Guerilla Games' Mathijs de Jonge announced that Horizon Forbidden West, the highly anticipated sequel to Horizon Zero Dawn, will be available on PS5 and PS4 consoles come February 18th, 2022. Pre-orders will begin next week on September 2nd, 2021, and we can expect to hear more information regarding pre-order bonuses and the available editions as that date approaches.
Sony was originally targeting a holiday 2021 release date. However, given the challenges of the ongoing global pandemic, the developers had to readjust their timeline to prioritize the health and safety of their workers and deliver a polished game to the level of quality that players expect.
Horizon Forbidden West continues the journey of Aloy, a young huntress of the Nora tribe, as she strives to find the source of a mysterious plague infecting the tropical frontiers known as the Forbidden West and the wild, deadly machines that roam it. To cure the dying land, she will have to recruit the help of old friends, forge alliances with new warring factions and uncover mysteries from the ancient past.
New gameplay activities include underwater exploration, improved free climbing, and new upgradeable weapons and armour. Additionally, a new "Valor Surge" system was demonstrated in a recent gameplay reveal. Valor Surges are unlocked by spending skill points in the skill tree, with players then deciding which Valor Surge they want to activate in the heat of battle. Watch the video below for more details.
In the meantime, PS5 players looking forward to reuniting with Aloy can enjoy an Enhanced Performance Patch for Horizon Zero Dawn available for free today. The patch unlocks 60 FPS Mode and 4k Checkerboard Resolution and will be automatically updated for those who already own a game copy.